Japanese Model in Black on Cat Street
This friendly and stylish Japanese girl posed for our photos on Cat Street between Shibuya and Harajuku. Because she was exceptionally tall and thin – and stylishly dressed – we asked her if she was a model. She said, "Yes!" Her fashion is simple but elegant – a black tank dress over a white top, black stockings, and cool black wedge heels that look like a modified gladiator without the center strap. She was also carrying a large black studded leather handbag.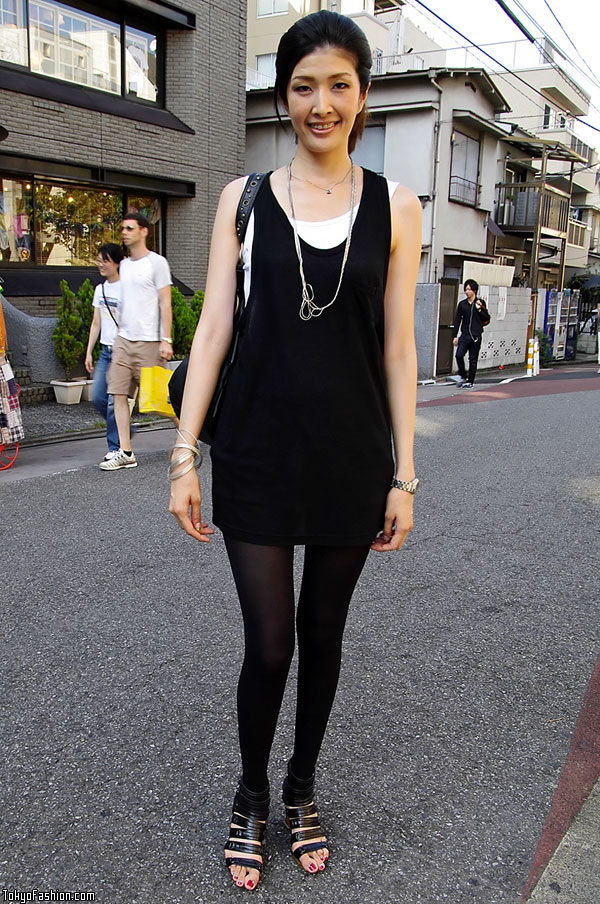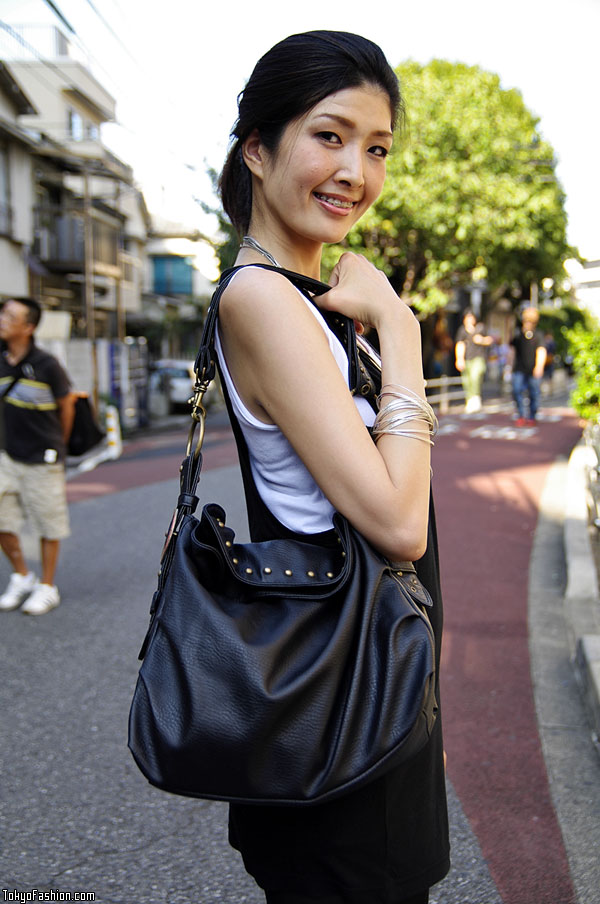 You can click on the top photo to blow it up.