This awesome trio of Japanese punk rockers posed for our photo on Cat Street in Harajuku. Their fashion is like a smorgasbord of punk style. Take a look at the shoes as an example: Converse Chuck Taylor sneakers? Check. Creepers? Check! Dr. Martens boots? Check!!!
The green-haired girl is wearing a leather jacket, a t-shirt that looks like it's from the Japanese punk brand Royal Pussy, and an animal print backpack. The guy in the middle is wearing a studded bracelet, studded vest with pins on it, and a chain necklace. The guy on the left is wearing skinny black jeans, a Joan Jett t-shirt, and a hat. Between them, their buttons & patches are name checking Rancid, The Casualties, Punk And Disorderly, and others.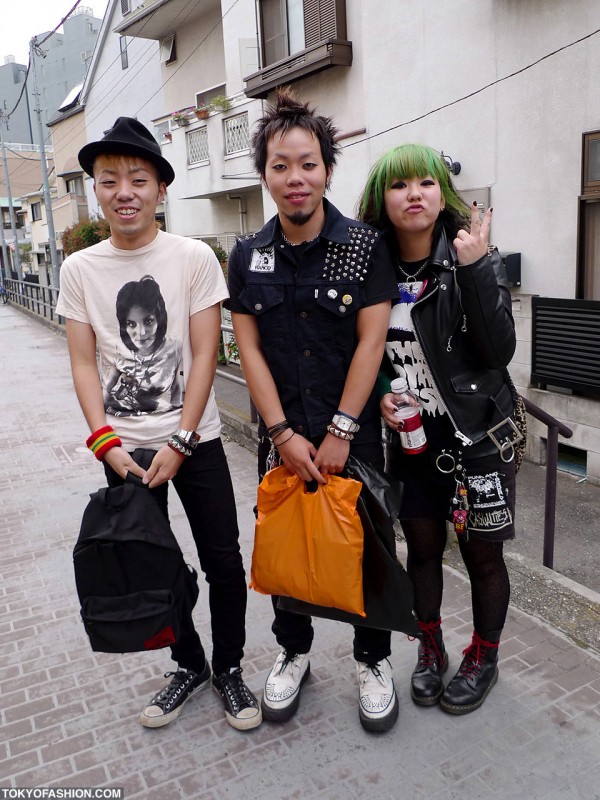 Click the photo to blow it up.