Tokyo street style photo taken in Harajuku in the summer of 2009.
This guy and girl were snapped on Cat Street in Harajuku. The guy with the nicely shaped beard and moustache is wearing a hat, a t-shirt that says "Denber", long gray shorts, and very shiny black dress shoes. He's also got his keys hanging from his belt loop. As for other accessories, he's wearing a large silver ring with a face on it, a bracelet, and he's got a tattoo on his left bicep. The girl with him is wearing a long gray t-shirt over a short black and white striped skirt, a black vest, black leggings, and black heels. Her accessories include the sunglasses hanging from her shirt, a bracelet, a watch with a snakeskin patterned band, and a leather handbag.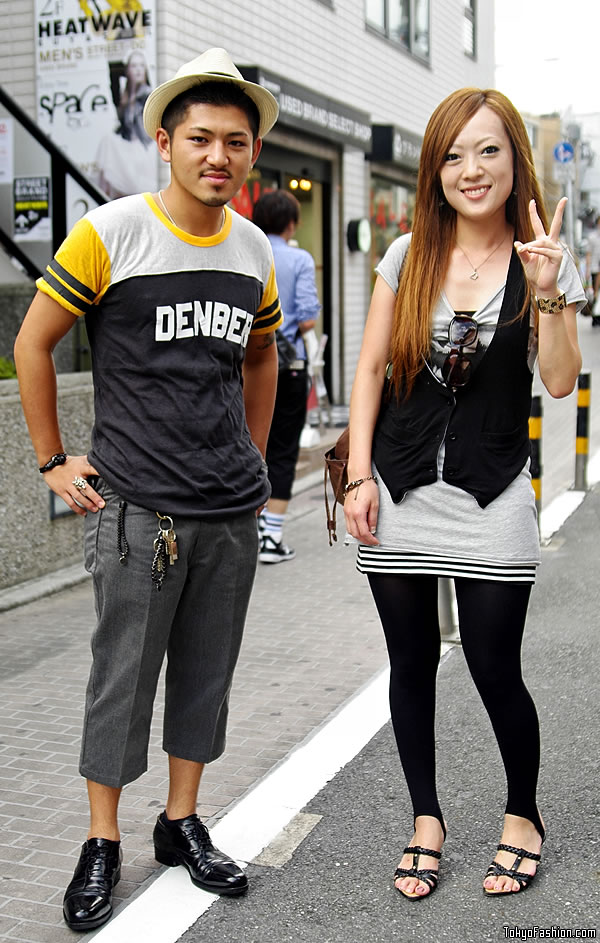 You can click the picture to see a bigger version.