This stylish student is 21-year-old Haruka. She's wearing a black cotton peasant-style top from abc une face and a maroon pleated skirt from American Apparel. Her tan clogs are from Bonita. In addition to her wide-brimmed hat, Haruka's accessories include a turquoise belt, bolo tie and gold Vivienne Westwood watch. Her purse is from Louis Vuitton
We asked Haruka about her favorite place to buy fashion and the answer was Free's Shop. She also told us that her favorite music is by Radiwimps. You can see more photos on Haruka's official blog.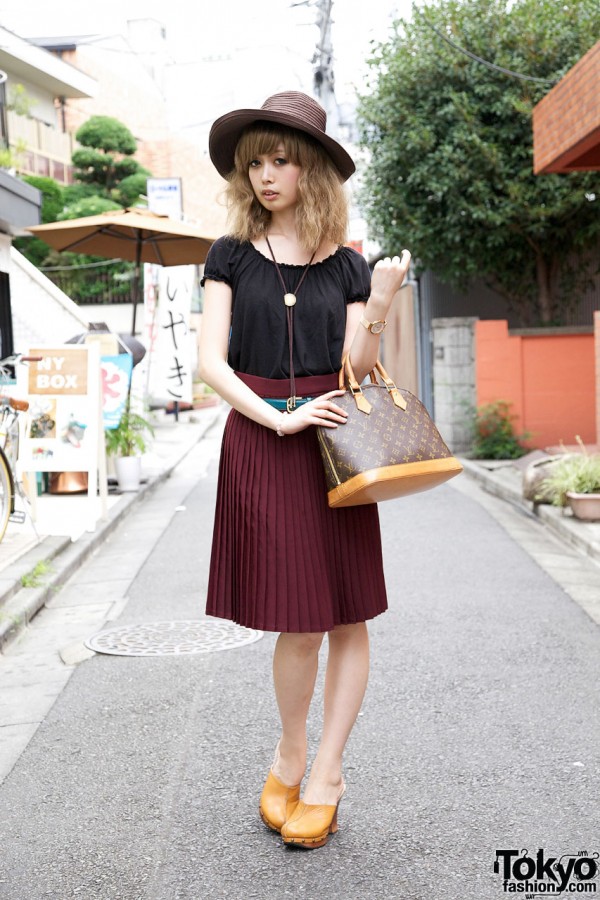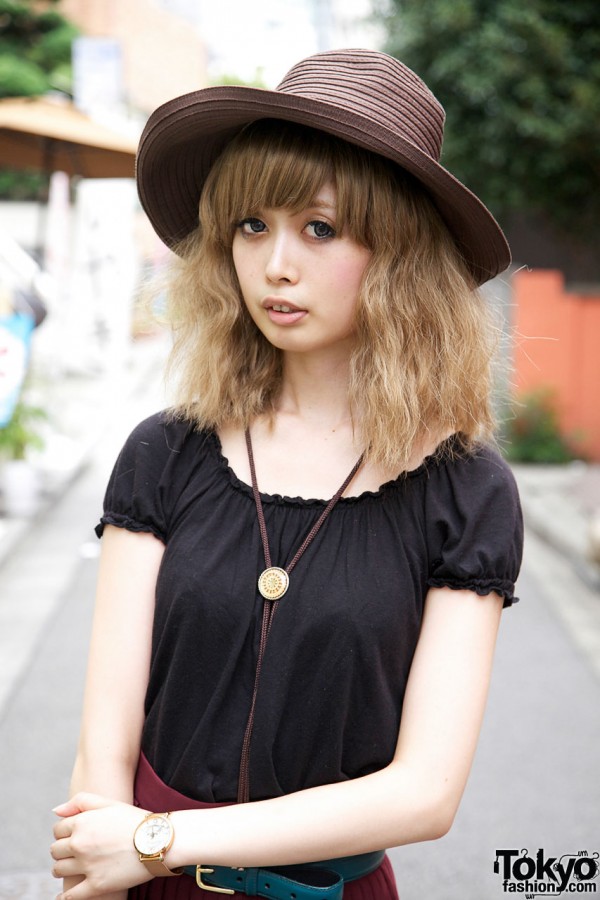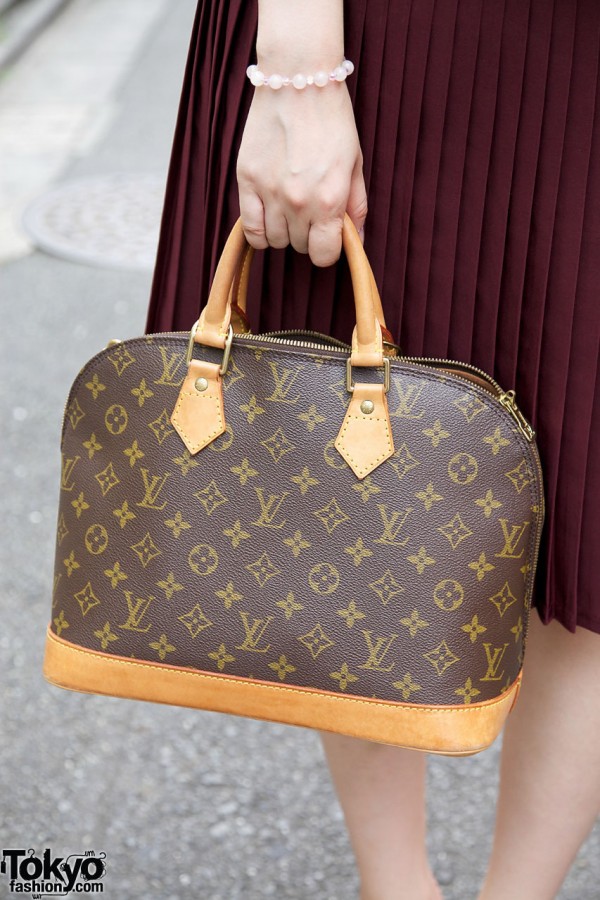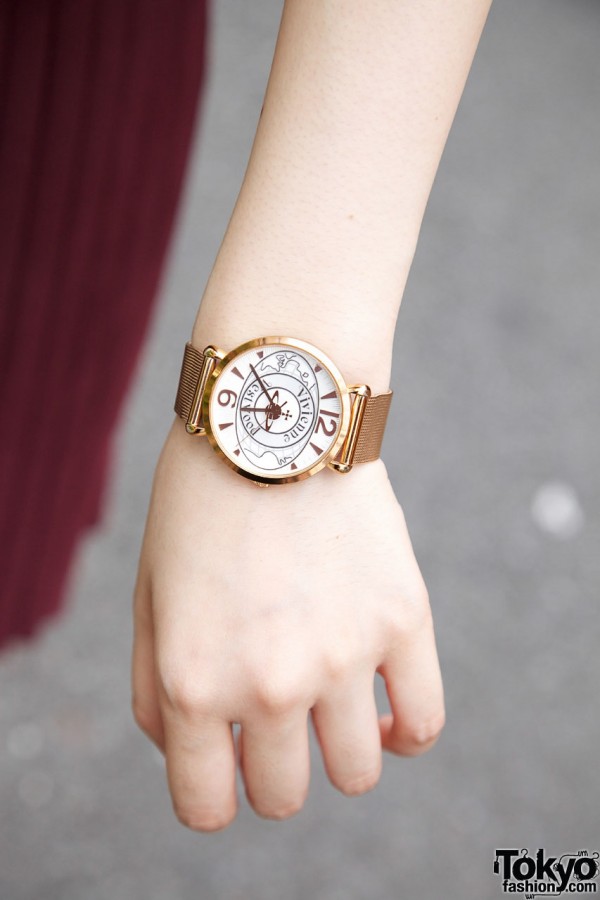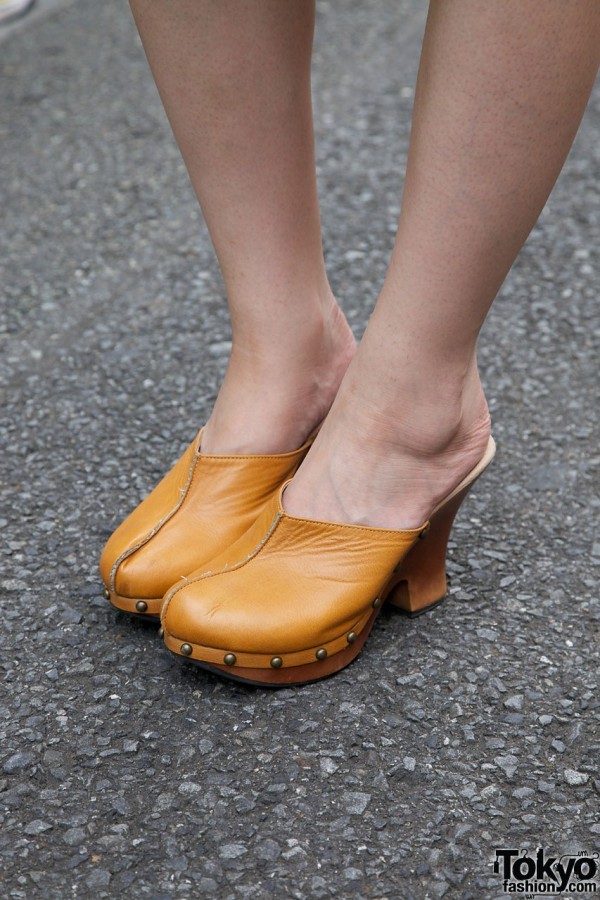 Click on any photo to enlarge it.