1970s Flowered Romper & Denim Maxi Dress
These two Japanese girls that we photographed in Harajuku have hit the mark when it comes to this season's trend for 1970s retro fashion.
The girl on the right with short auburn hair is Kei, a 21-year-old receptionist. She's wearing a maxi denim dress with a ruffle at the hem and a short jeans jacket from Forever 21. Her Dooney and Bourke purse is from Kinsella. Two simple enameled bangle bracelets and black lace-up boots complete her look.
Kei told us her favorite places to shop are Nadia, Kinsella and Elcasion. You can follow Kei on Twitter.
Kei's blonde friend on the left is a 20-year-old college student (we didn't get her name or information about where her clothes are from). She's wearing a short print romper trimmed with eyelet over a long-sleeved white top. She's carrying a brown leather purse and a denim shirt. Her accessories include two pendant necklaces, a black headband and 3 vintage-style rings. On her feet are funky black work boots with scrunched socks.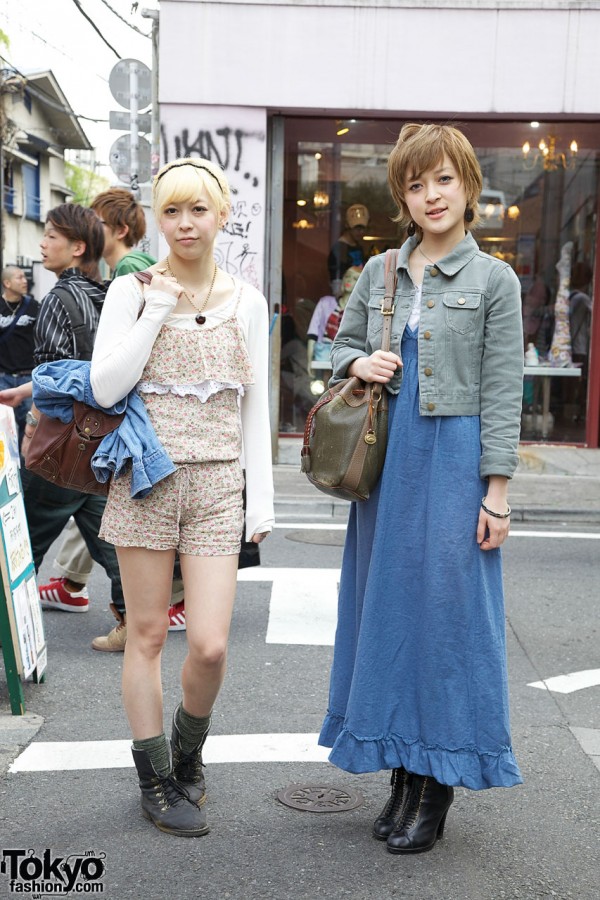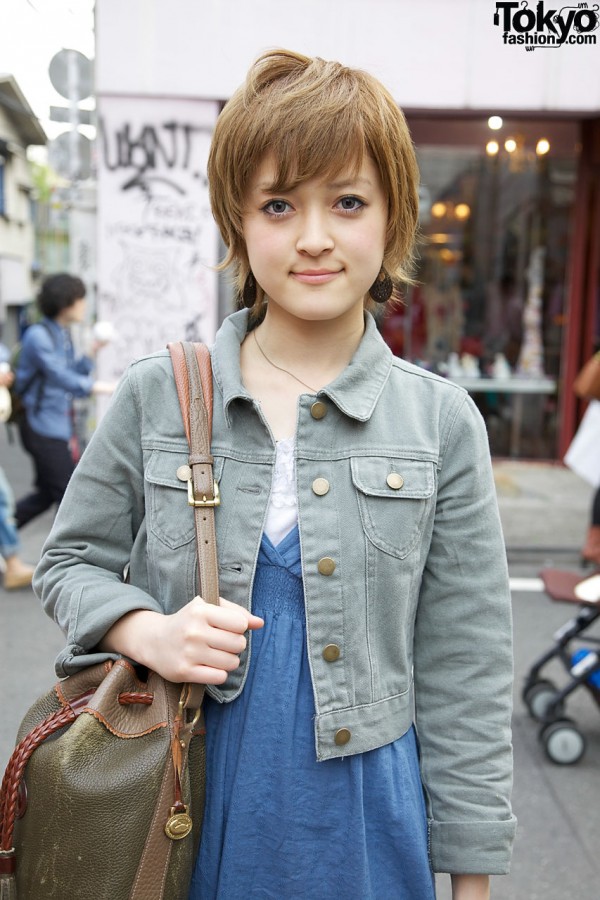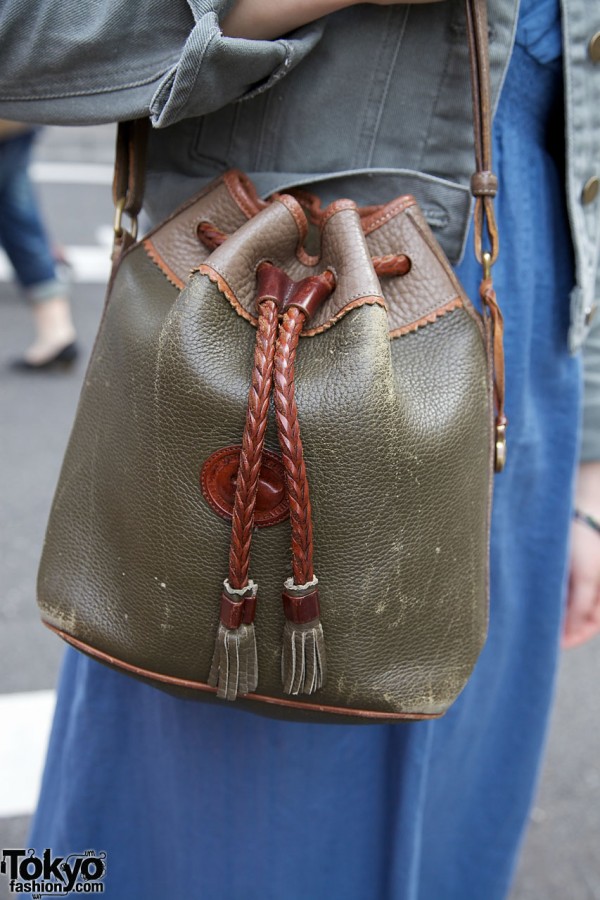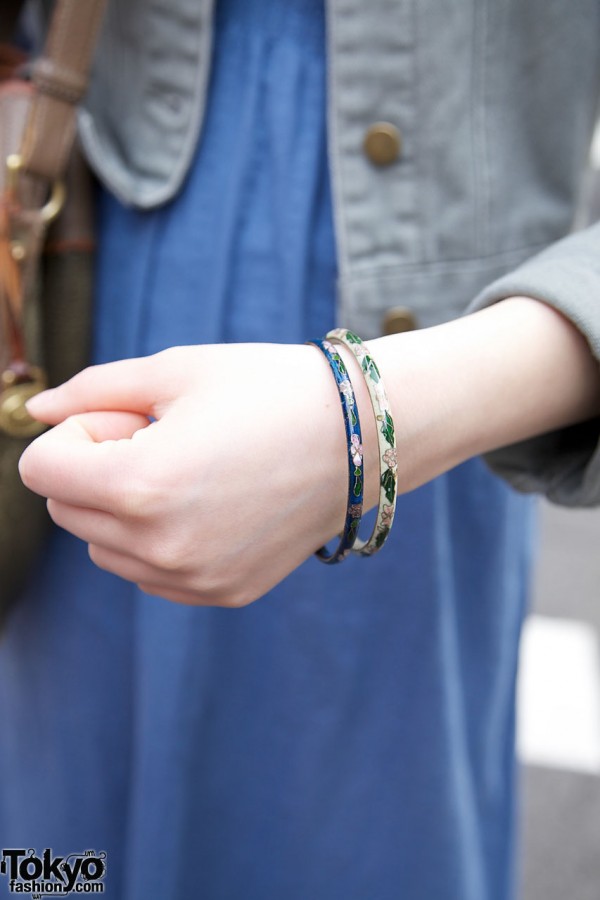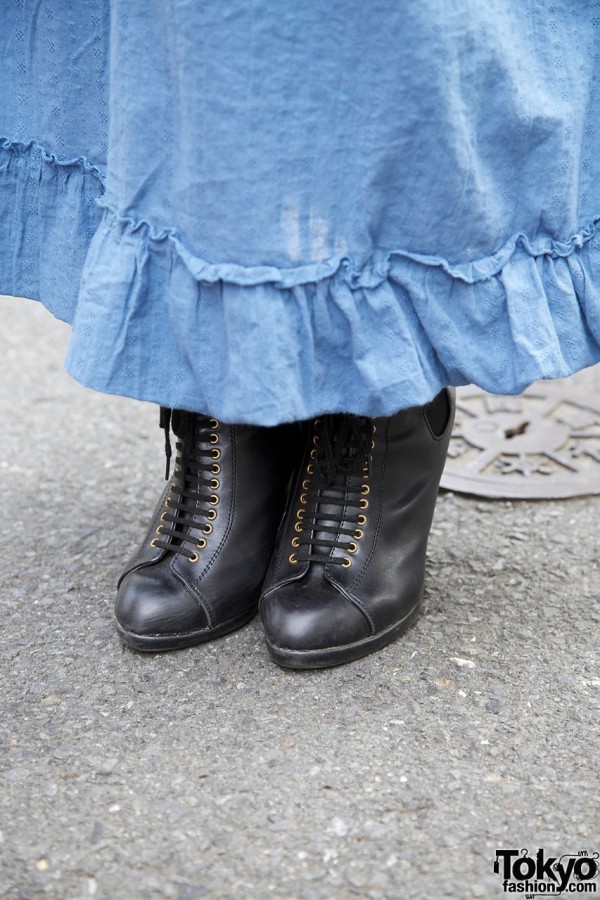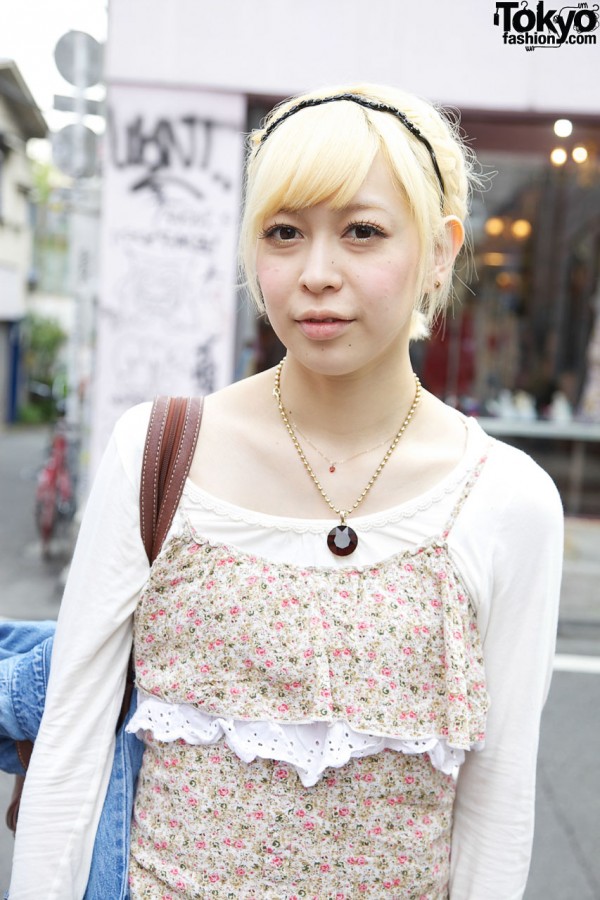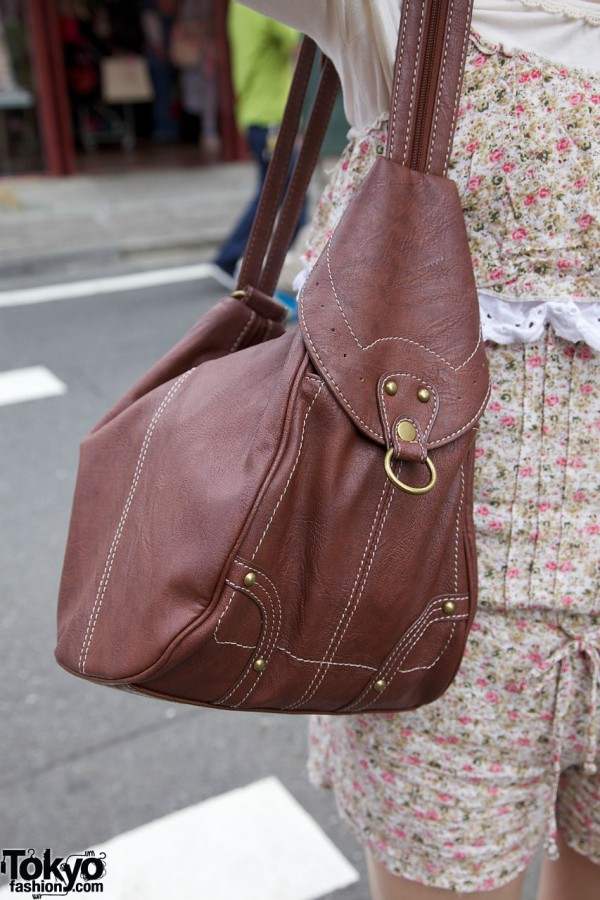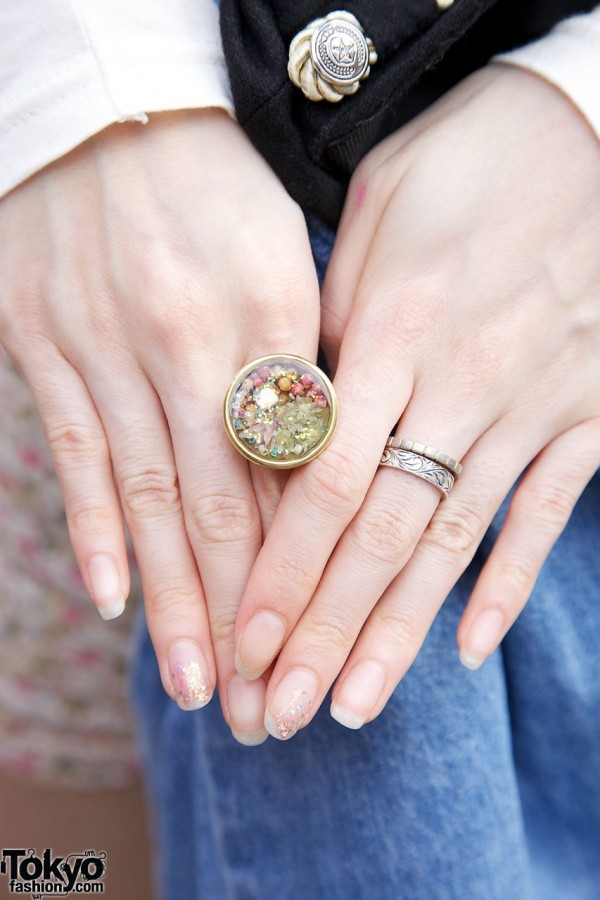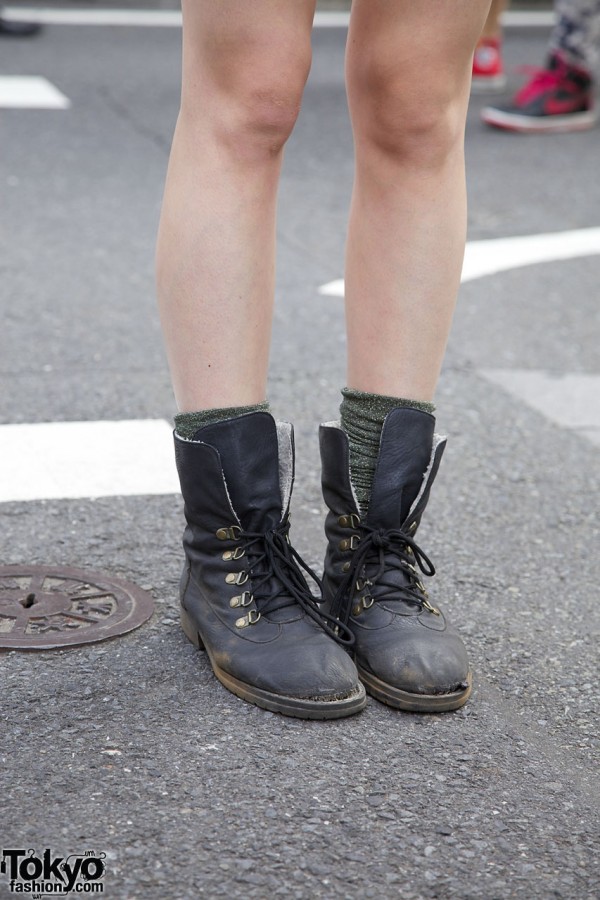 Click on any photo to enlarge it.