70s Girl's Fur-Trimmed Hat, Studded Denim Jacket & Moccasin Boots
This auburn-haired 23-year-old girl told us her name is 37chan. She works in a resale shop and has put tougher a cute outfit with a 1970s retro vibe from resale items, including a studded denim jacket, cream-colored chiffon maxi skirt and plaid flannel shirt tied around her waist.
Accessories, also from resale shops, include a fur-trimmed knit hat, large turquoise and silver ring, Beatles button and handmade peace sign necklace. Her suede moccasin-style boots feature braided trim and fringe. Her bag is from American Apparel.
We asked where she likes to shop and the answer was resale shops, American Apparel and CA4LA. She also told us she likes electro music.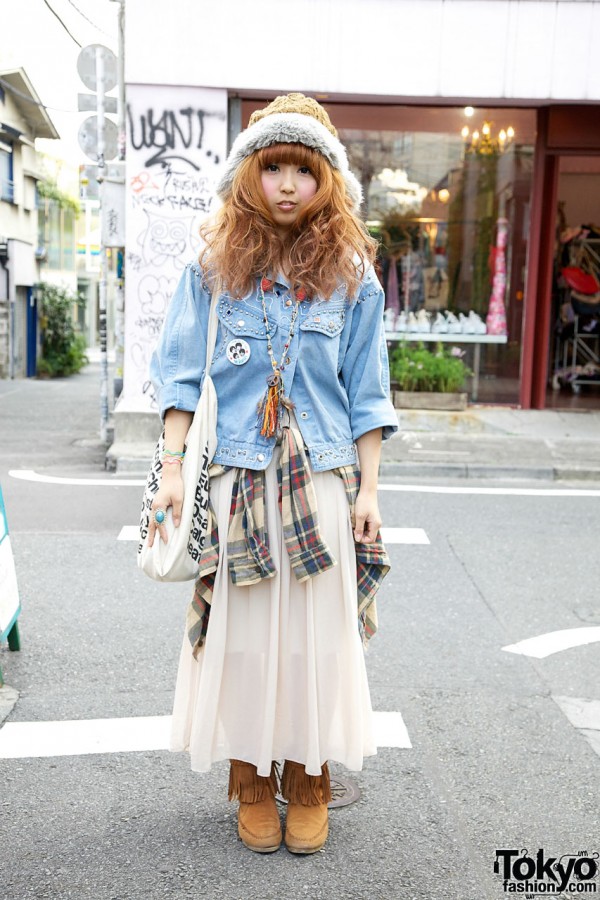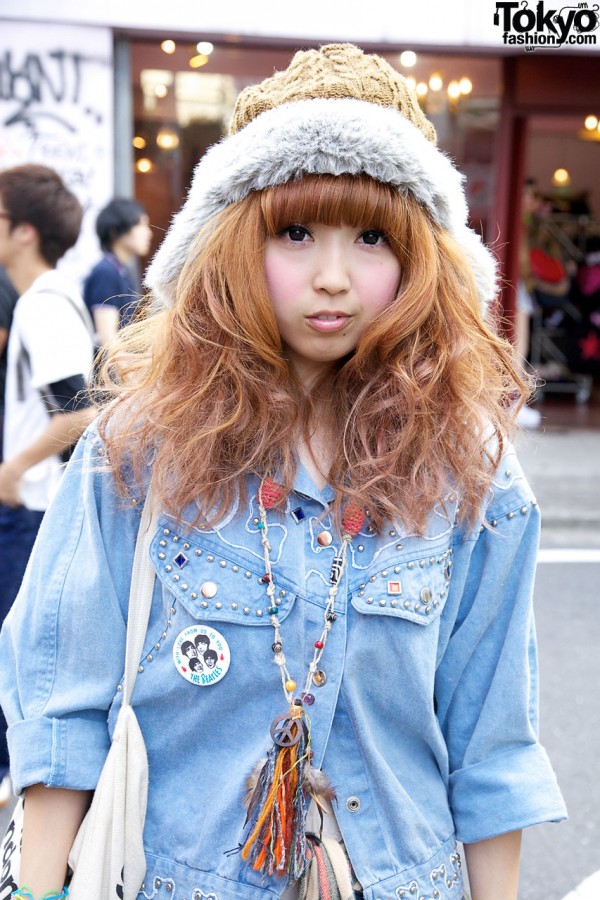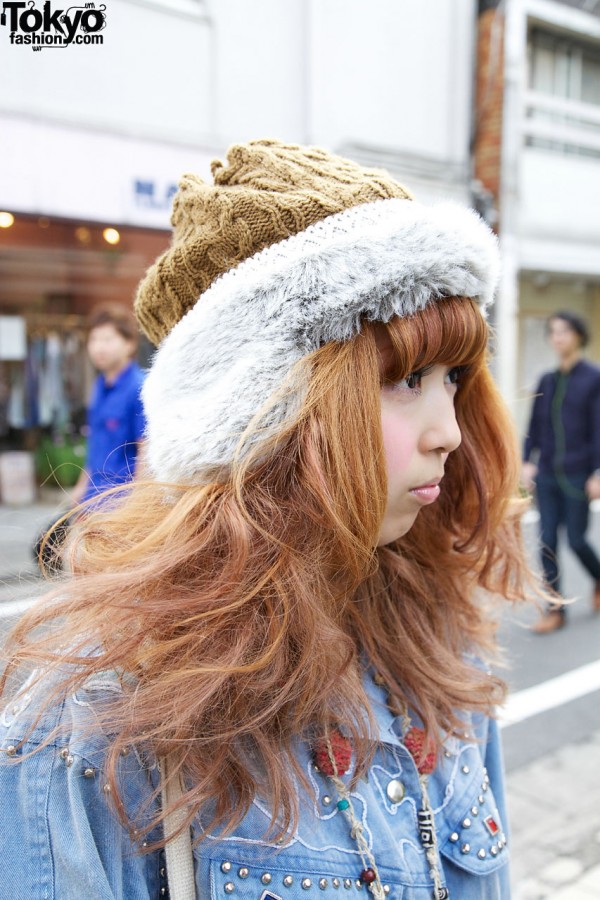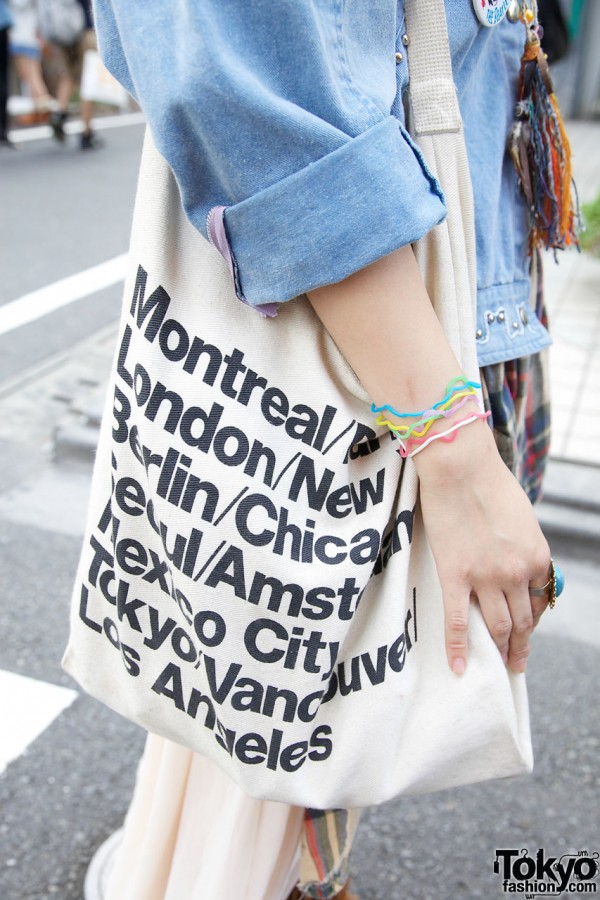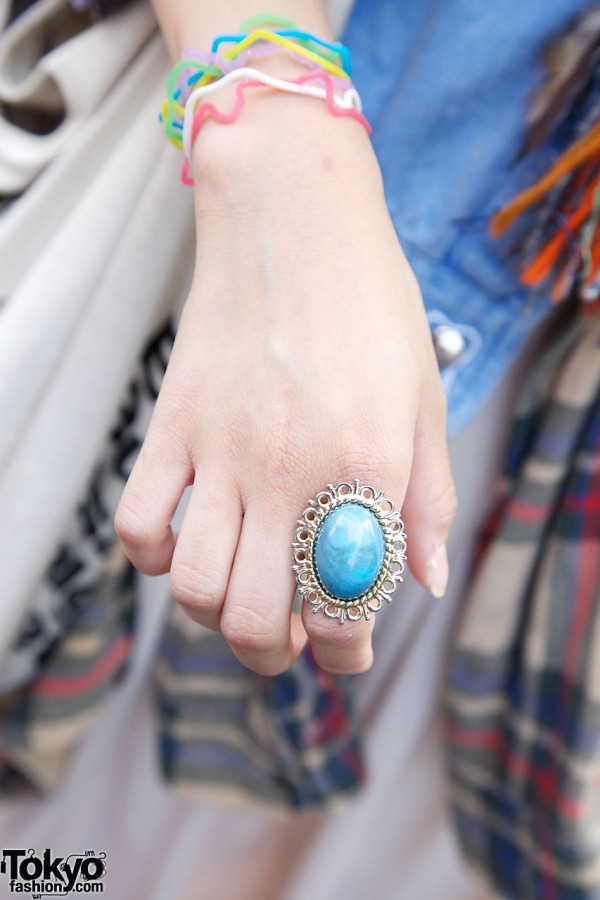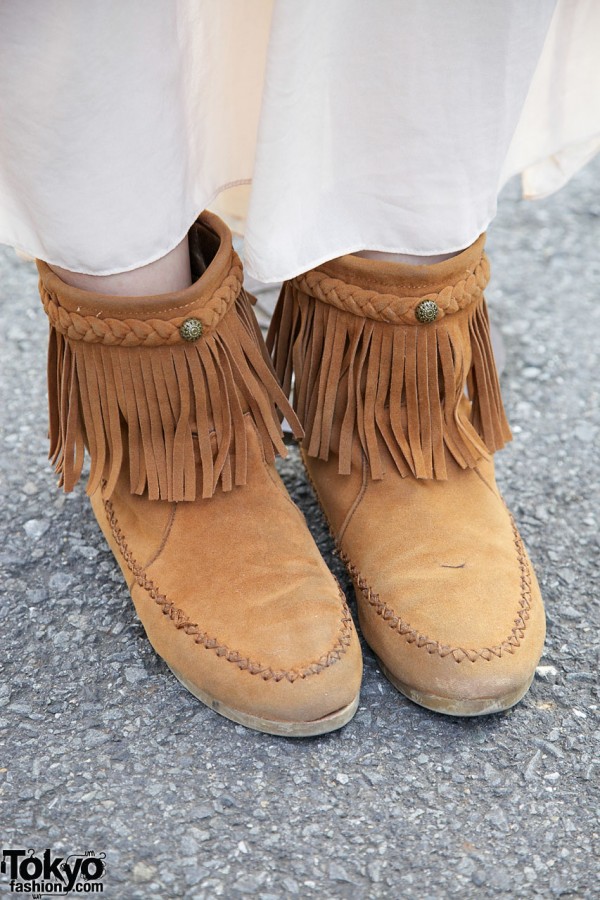 Click on any photo to enlarge it.