Agyness Deyn for Barneys Japan Fashion Collection
British model Agyness Deyn is teaming up with Barneys Japan for the launch of a new fashion collection. Officially called "I am Agyness Deyn for Barneys Green", the new collection will feature dresses, leggings, a knit top, and other items.
The "Barneys Green" in the name of the collection does not mean that Deyn is getting paid big bucks. Rather, it's a reference to the eco-friendly aspect of the collaboration. A portion of the proceeds from sales of the "I am Agyness Deyn for Barneys Green" collection will go toward planting trees in Mongolia.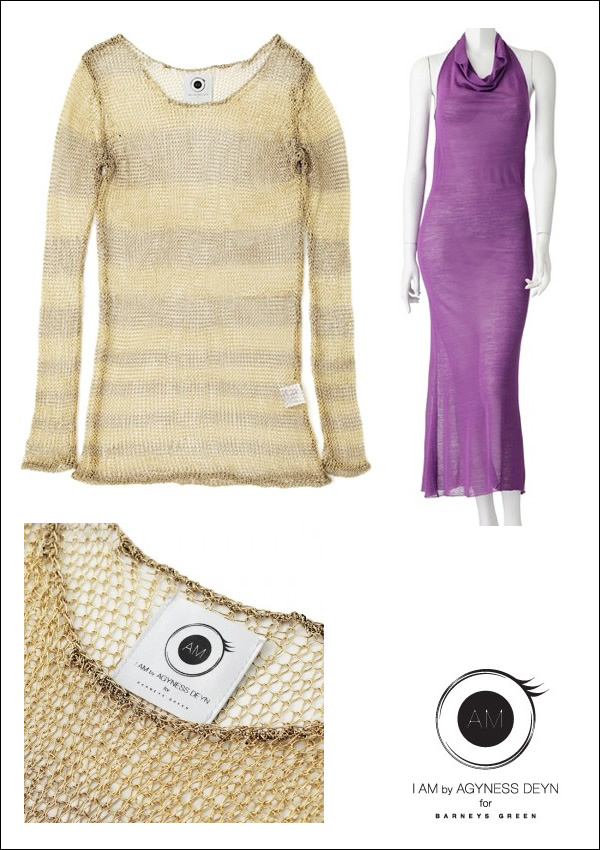 Tokyo shoppers will get their first chance to buy Agyness Deyn's creations at Barneys Shinjuku on March 13th. If you can't wait that long, the collection will go on sale a few days earlier in Kobe – where Barneys will open a brand new store on Friday, March 5, 2010. No word yet on whether Agyness Deyn herself (or her good pal Henry Holland) will make the trip to Japan for the launch of the collection.
External Links: