Amazingly Cute Hair & Makeup in Harajuku
We spotted these three stylish people on Cat Street in Harajuku. They were friendly and fun, as you might guess by looking at them. The girl's hair and makeup were absolutely amazing in person. Her hair color, hairstyle, makeup, contacts, glasses, and lace hair bow – which matches the shearling collar of her cropped jacket – all came together perfectly. She was so cute that she looked like a living doll. The rest of her outfit consists of a colorful dress, black leggings, white socks, and brown leather ankle boots.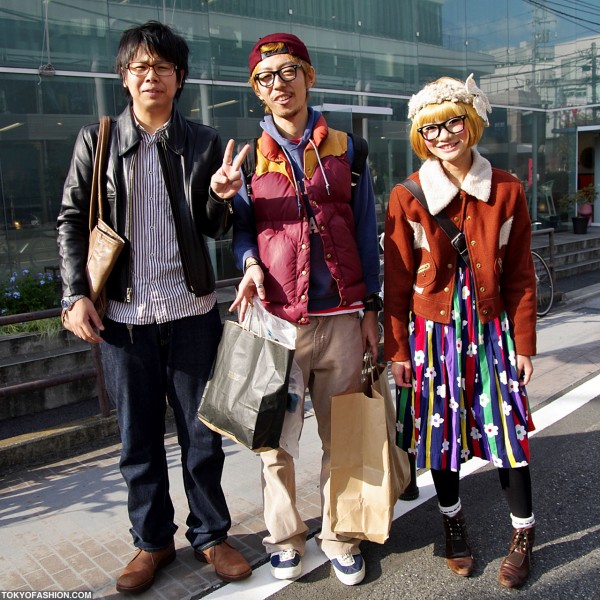 The guy in the middle also has similarly colored hair and similar black frame glasses. He's also wearing a cap, vest, hoodie, striped under shirt, green backpack, corduroy pants, and blue and white sneakers. The guy on the left is wearing a leather jacket, striped button up shirt, jeans, and brown leather shoes.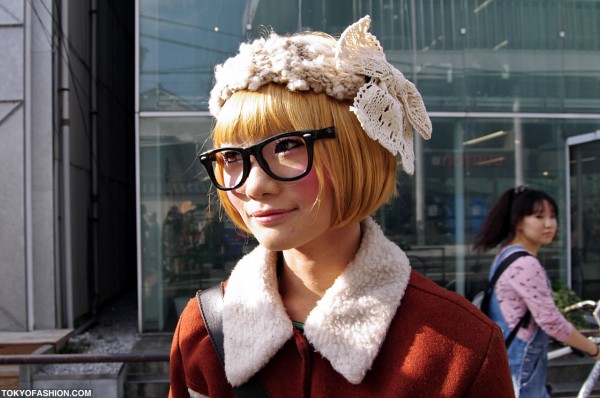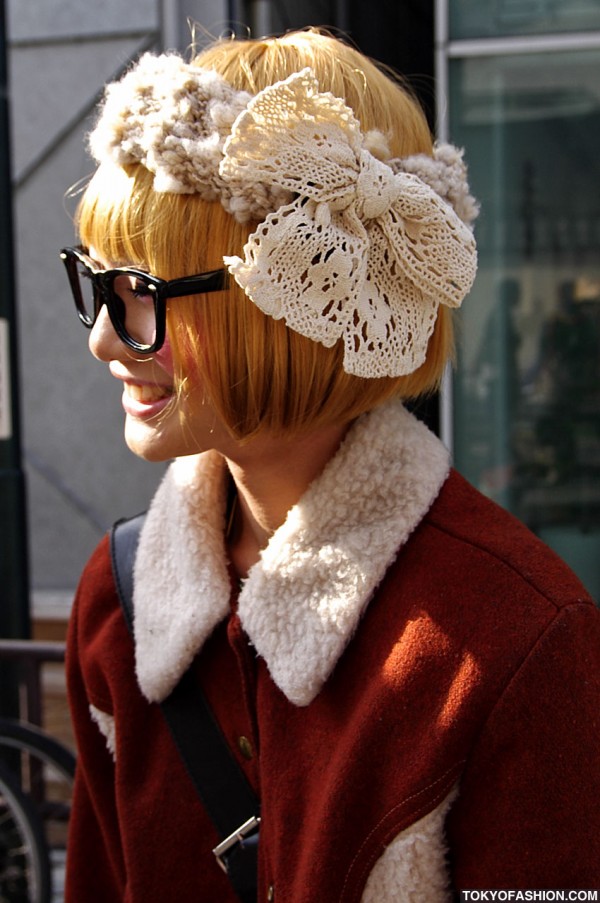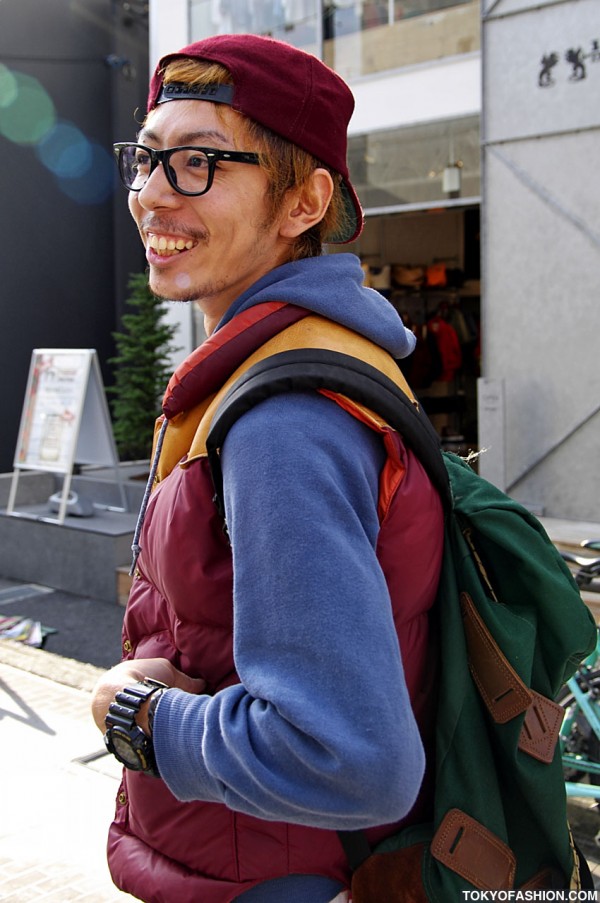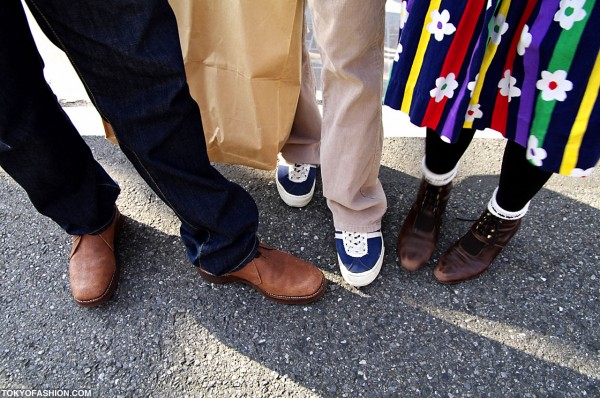 Click any of the photos to enlarge them.