Ambush Rings & Bathing Ape Streetwear in Harajuku
This 17-year-old Japanese guy was photographed in Harajuku. We've actually photographed him once before, back when we were doing our coverage of the 2010 New Year's lucky bags in Shibuya. He was in the line for the BAPE Shibuya store lucky bags.
In these photos, he's wearing an outfit that consists of a red top from the Shibuya boutique Galaxxxy, a bow tie, sunglasses, A Bathing Ape (BAPE) baggy jeans, a BAPE bag, and Vans sneakers. But, the most eye catching items in his entire outfit are his amazing Ambush rings – he's wearing both the POW! model (two of them) and the Beethoven Bust ring. Check the closeup photo to see just how hardcore the rings are.
Ambush is a fashion brand created by MC Verbal from the Teriyaki Boyz & M-Flo – and this guy told us that both Teriyaki Boyz and M-Flo are two of his favorites musical acts. He also said that his favorite fashion brand is BAPE.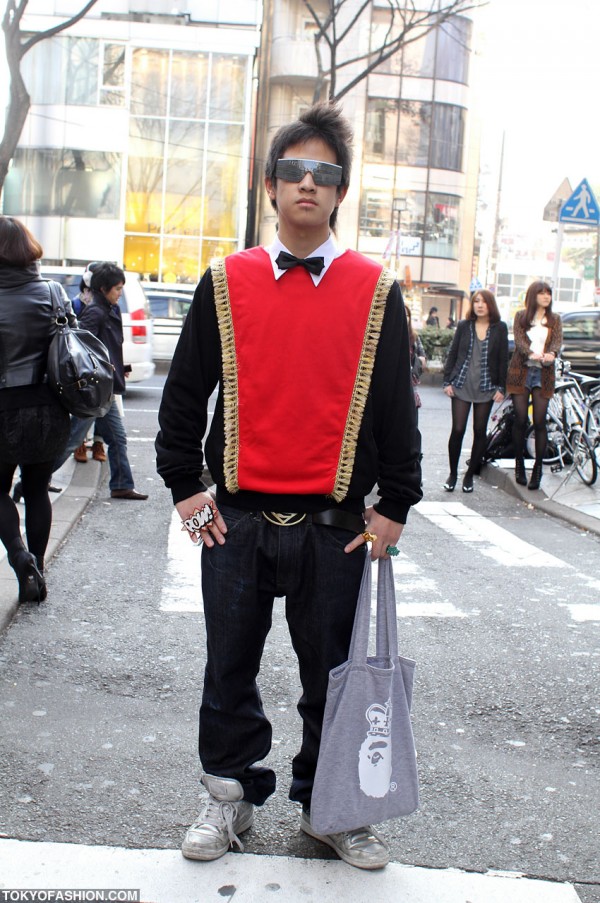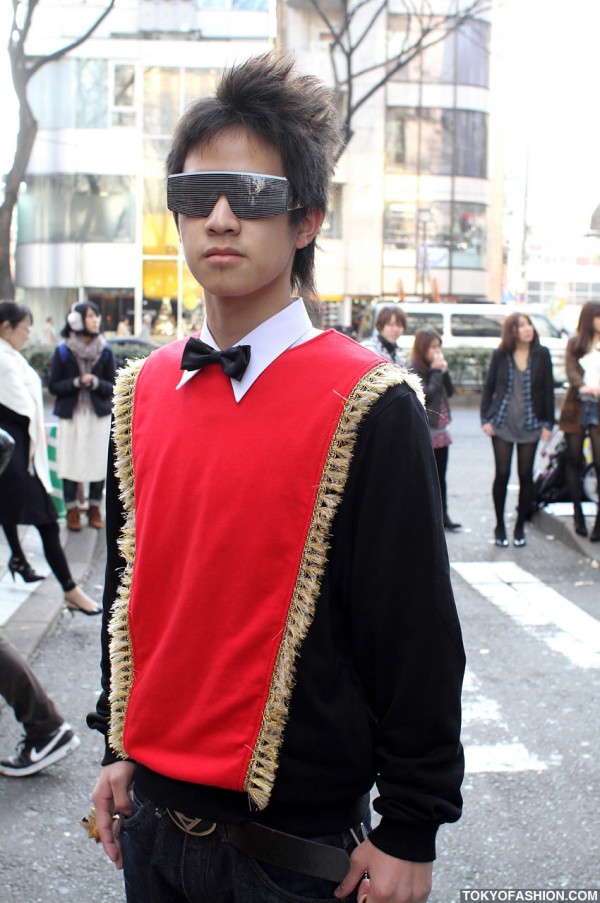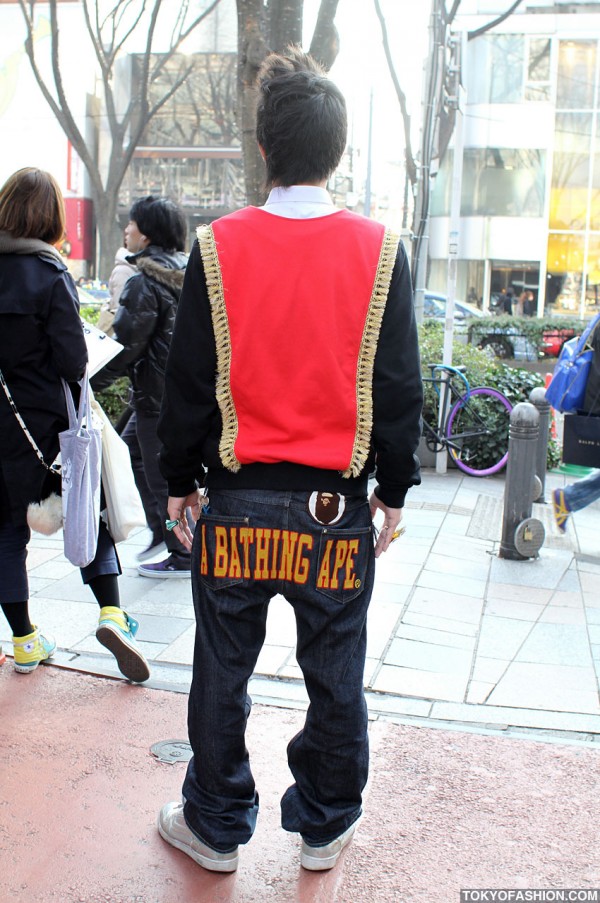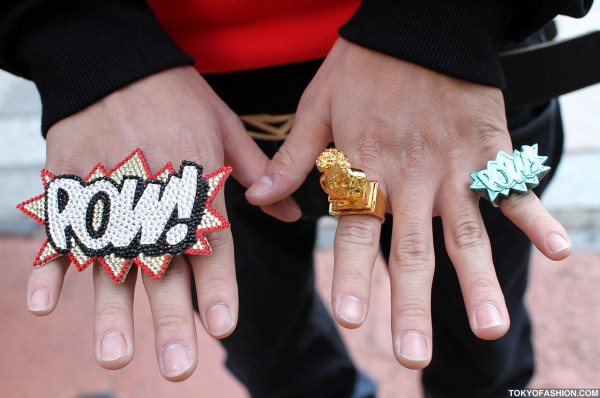 Click any of the photos to enlarge them.