Angelic Pretty, 6%DokiDoki & Sanrio
Kito and Hana have put together cute dolly outfits with matching pinafore dresses from Angelic Pretty. They each have a wig that coordinates with their dress. Their 6%DokiDoki accessories include large hair bows, hair ornaments and plastic pins.
Kito and Hana's handbags are from Sanrio. They also have matching striped socks and wedge shoes from Angelic Pretty.
They are fans of 6%DokiDoki and anime music.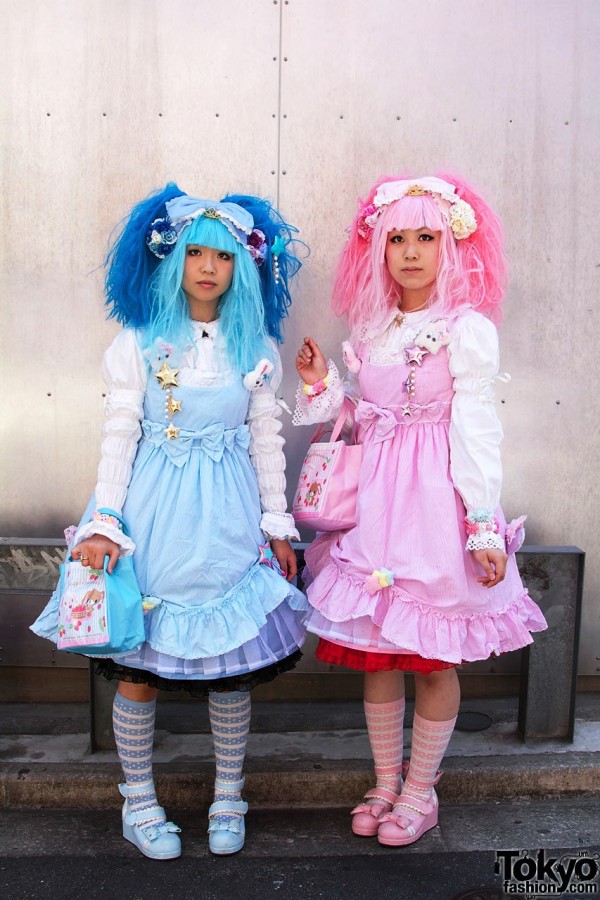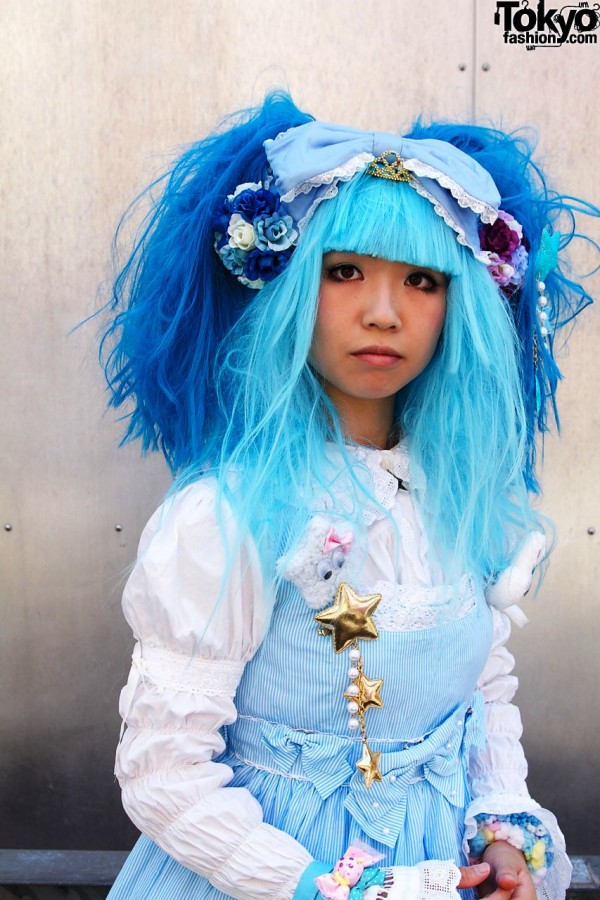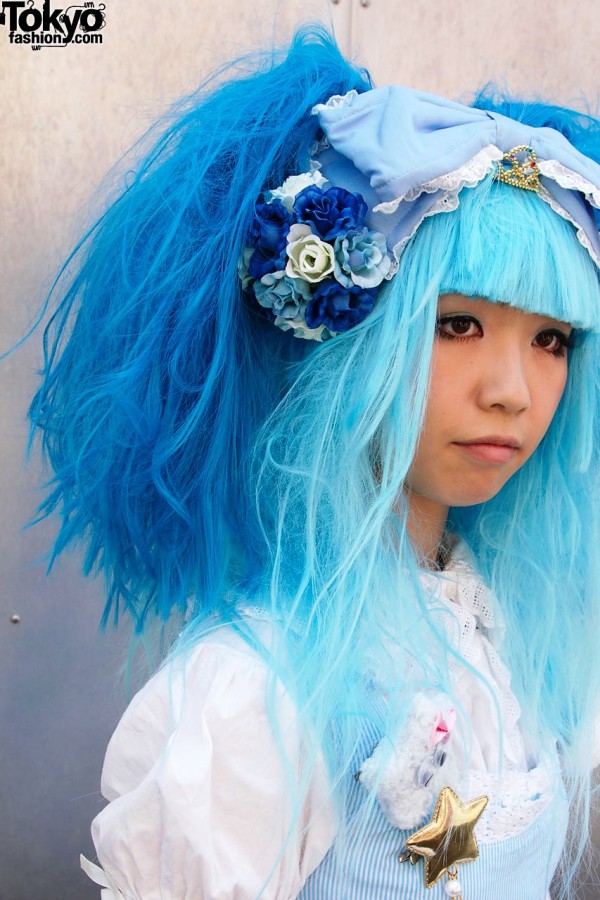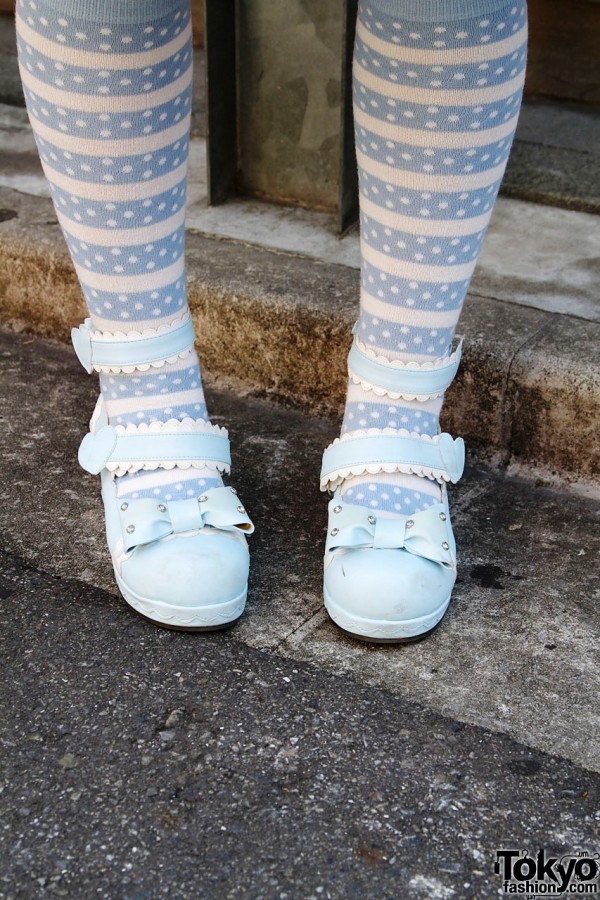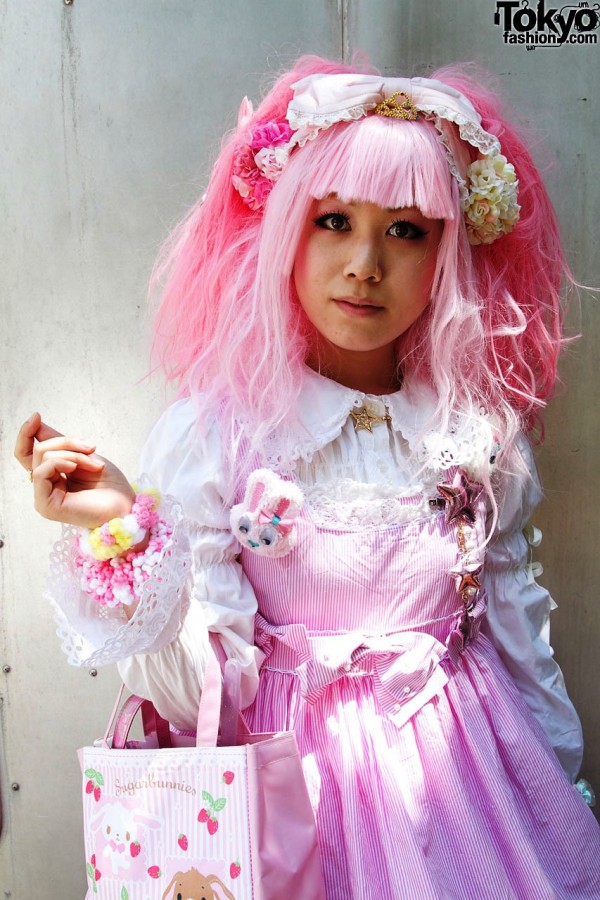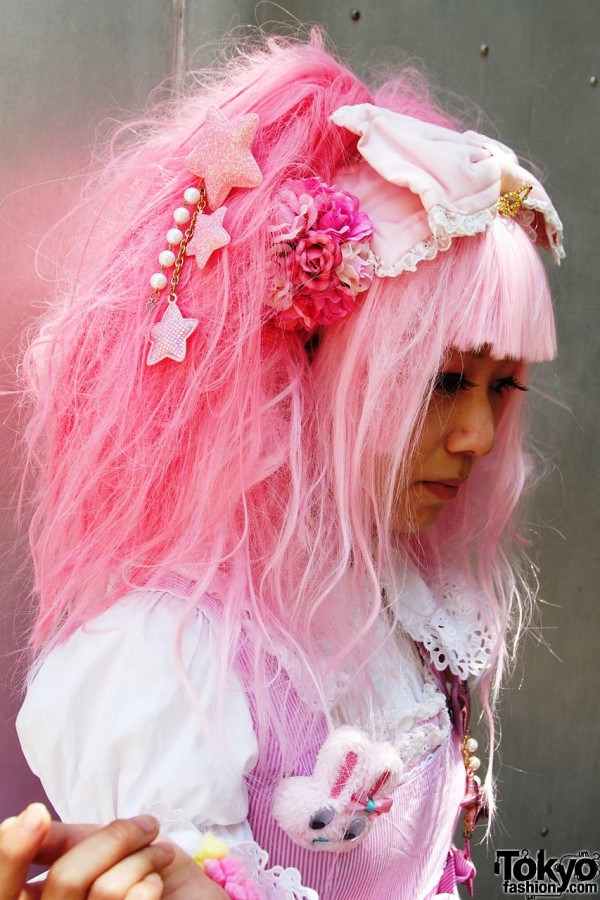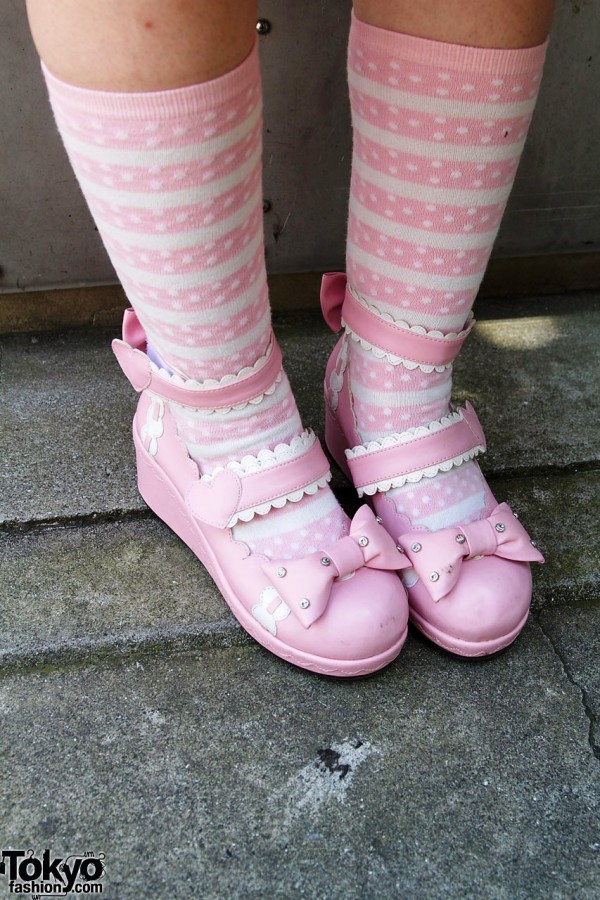 Click on any photo to enlarge it.