Angelic Pretty Handbag & Guy's Eye Makeup
This trio of Japanese friends were photographed near Takeshita Dori in Harajuku. The girl in the middle is in full lolita mode – she's carrying a pink heart-shaped Angelic Pretty handbag, wearing a cute pink and black dress with a big bow on the front, black stockings with pink flowers on them, black platform shoes, and she's got a big hair bow that matches her dress. If you look at the close-up photo, she's also wearing several cute rings with bows and her nail art is all stripes and flowers – matching her dress, stockings, and hair bow. Wow!
Not to be outdone, the guy on the left is also in exceptional Harajuku fashion. He's put a lot of effort into his hair (including a long red streak of hair that goes down just about to his waist), and he's wearing a lot of eye makeup (including gold studs placed around and below his eyes), a piercing in his lip, and silver dangling earrings. His outfit is mostly black and white with a shirt, jacket, tie, striped pants, and cool silver sneakers.
The girl on the right is wearing a black hat, black shirt, white pants, and white shoes. She's also carrying a white jacket, which would have made her outfit look just about all white when she put it on. All three of them were all very nice!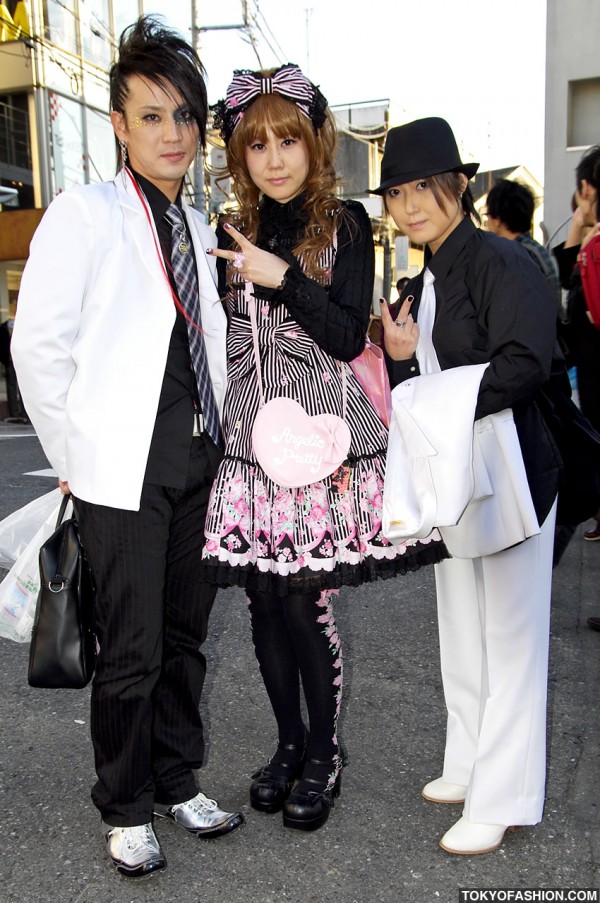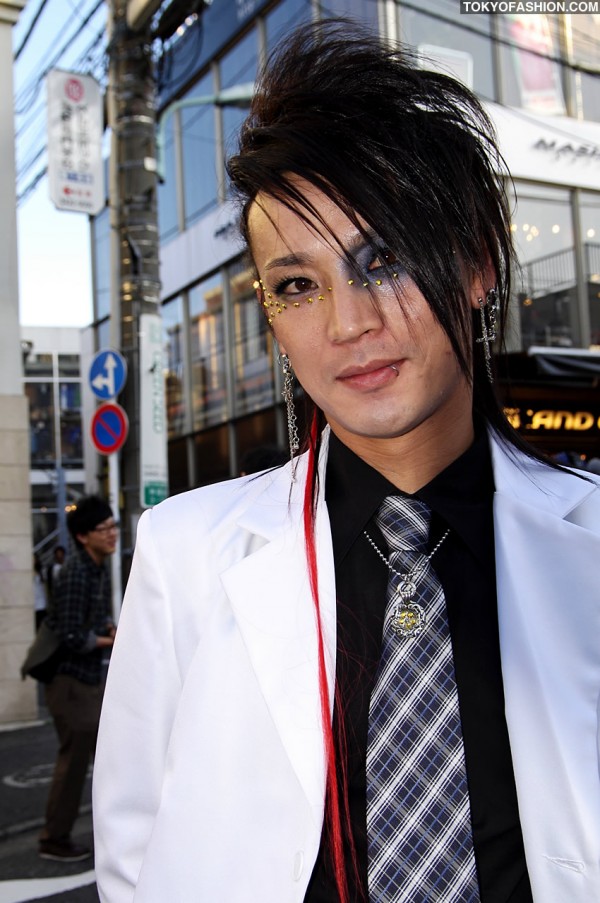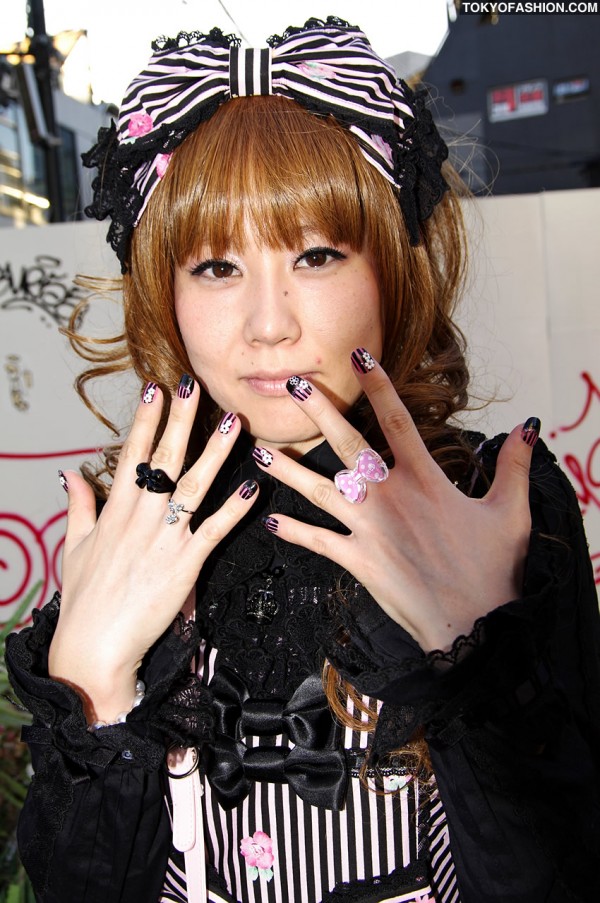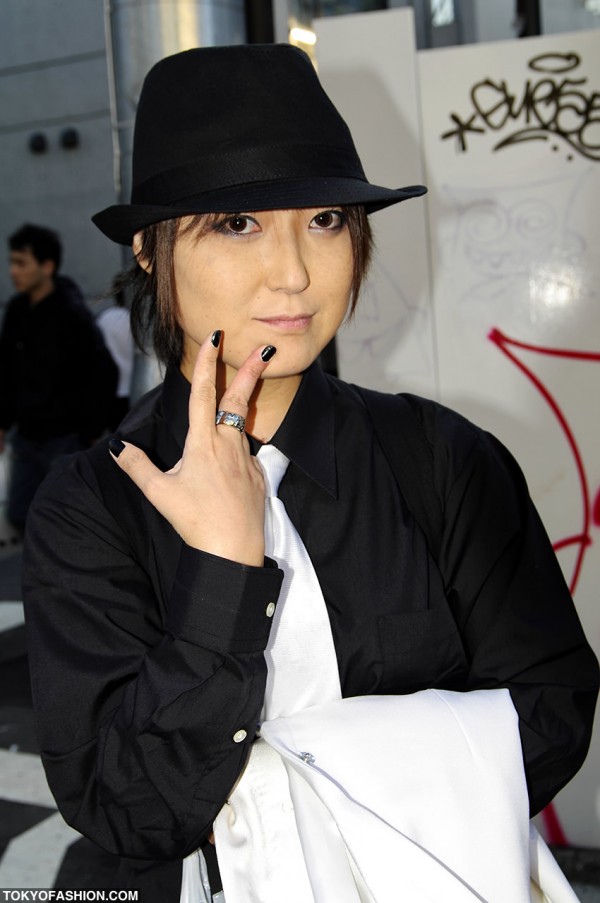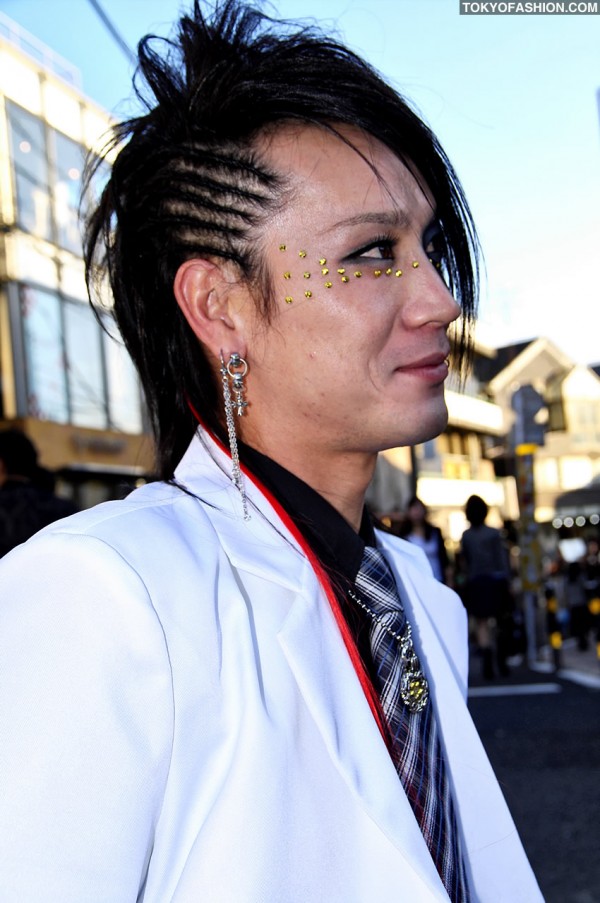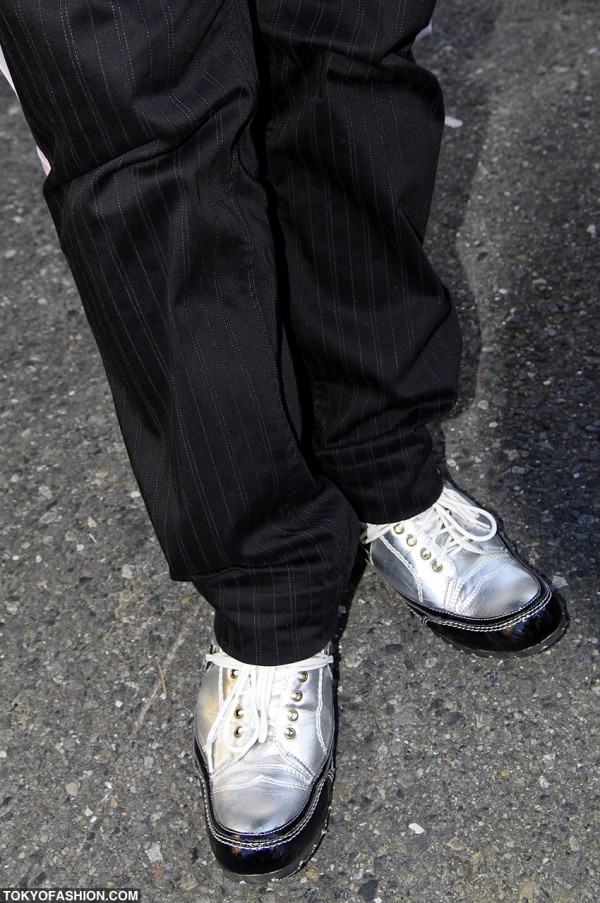 Click any of the pictures to enlarge them.