Aprogod Staffers in Raf Simons & Dior
These two cool guys are staffers at the Aprogod store. On the right is 33-year-old Shigi, who's wearing a Givenchy shirt and wool jacket with sweatpants and shorts from Aprogod (his favorite shop).
Shigi's blue, gray and silver sneakers are from Raf Simons. He's wearing a Henrik Vibskov graphic backpack. He invites you to learn more about Aprogod on the official website.
The guy on the left is 20-year-old Hana, who works at Aprogod as well as Drop Tokyo. His outfit includes distressed Levi jeans, a black-and-white striped shirt and a long black overcoat. His two-tone spectator shoes are by Dior and he's carrying a fabric bag from Muji.
Hana told us his favorite shops are Aprogod, Dog and Xanadu and his favorite band is AC/DC. You can see his blog here.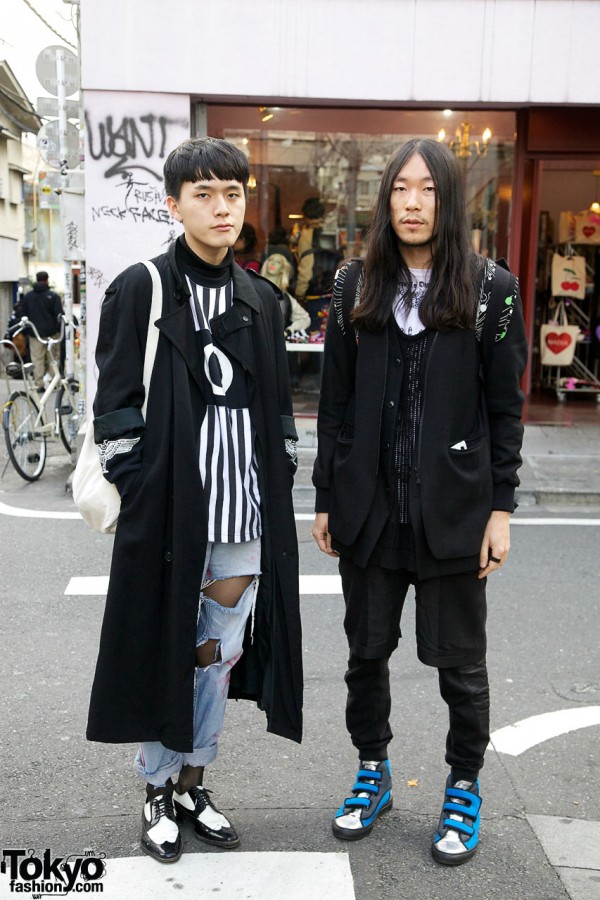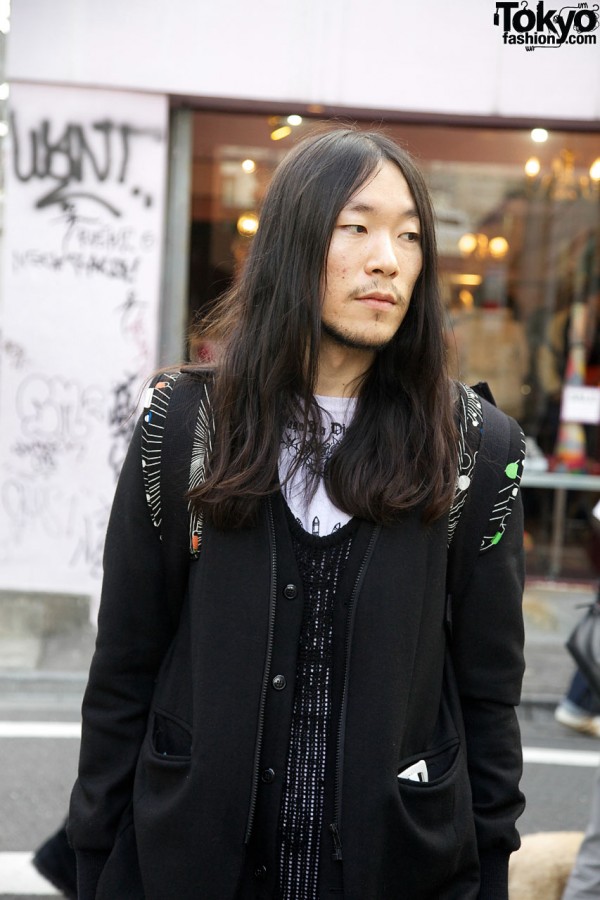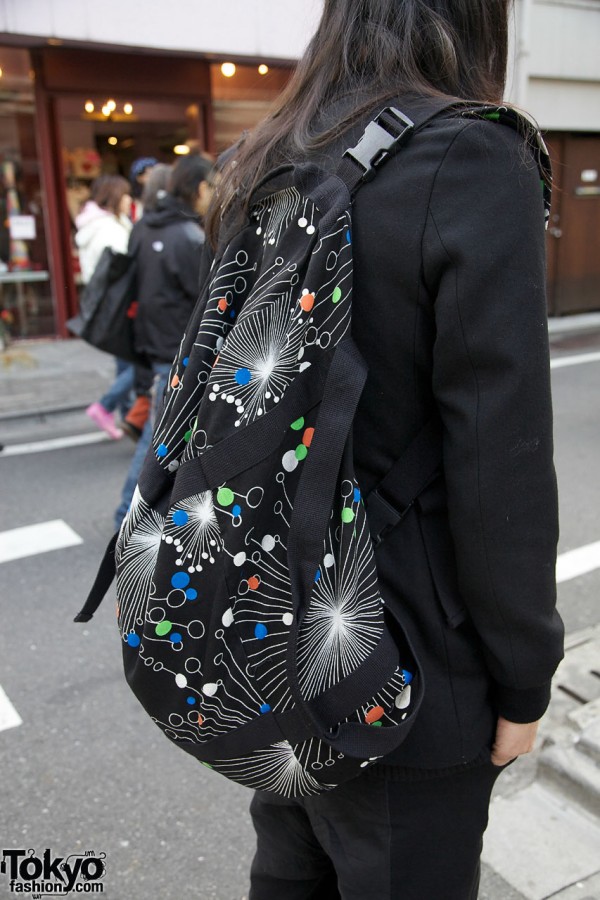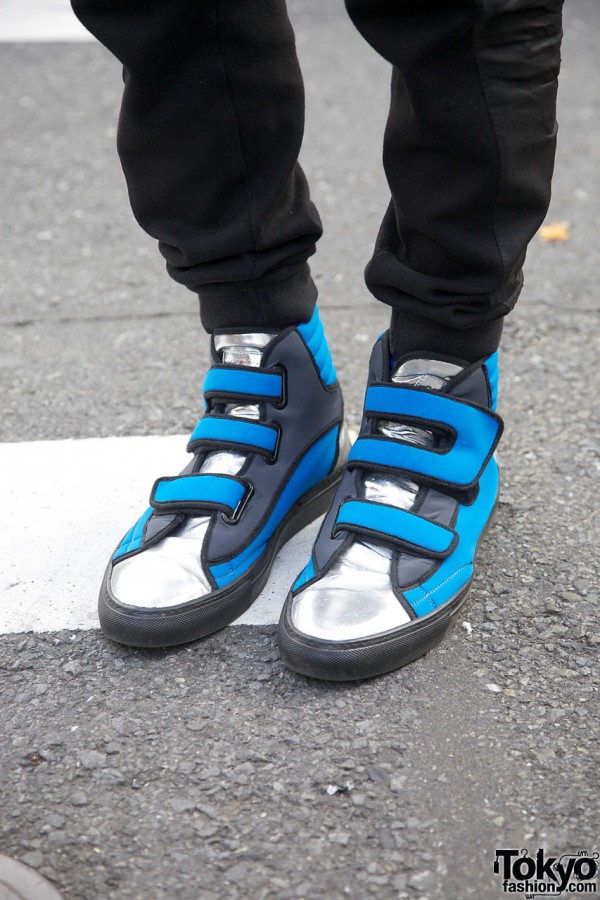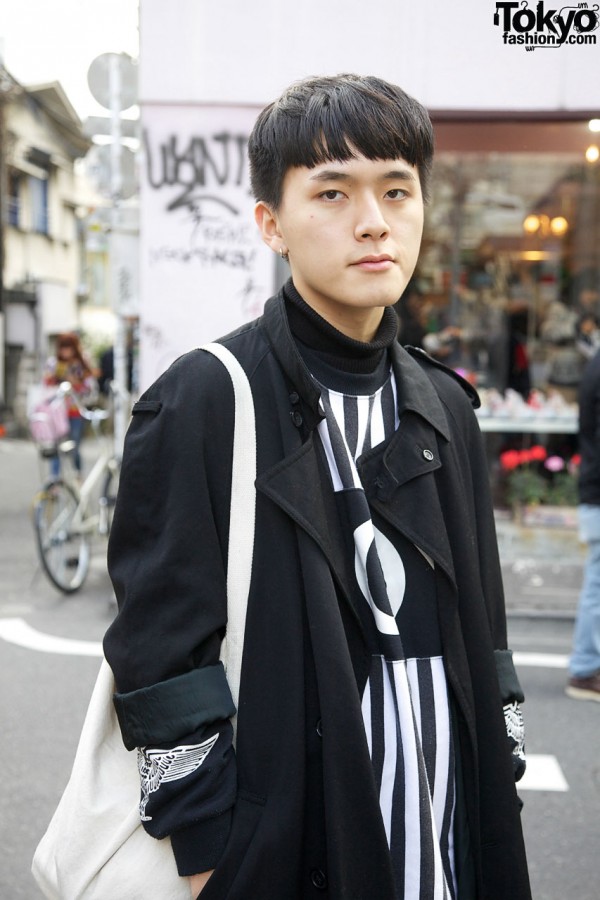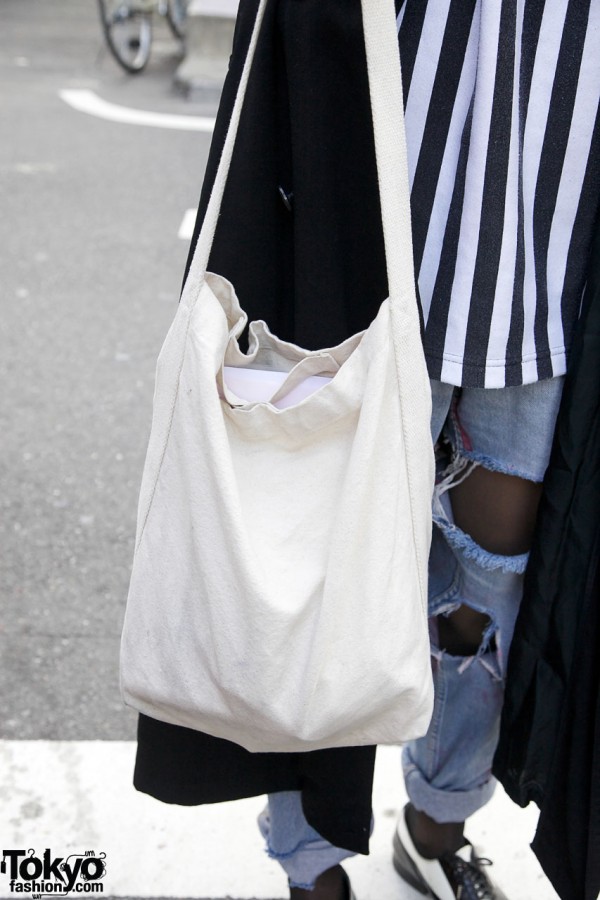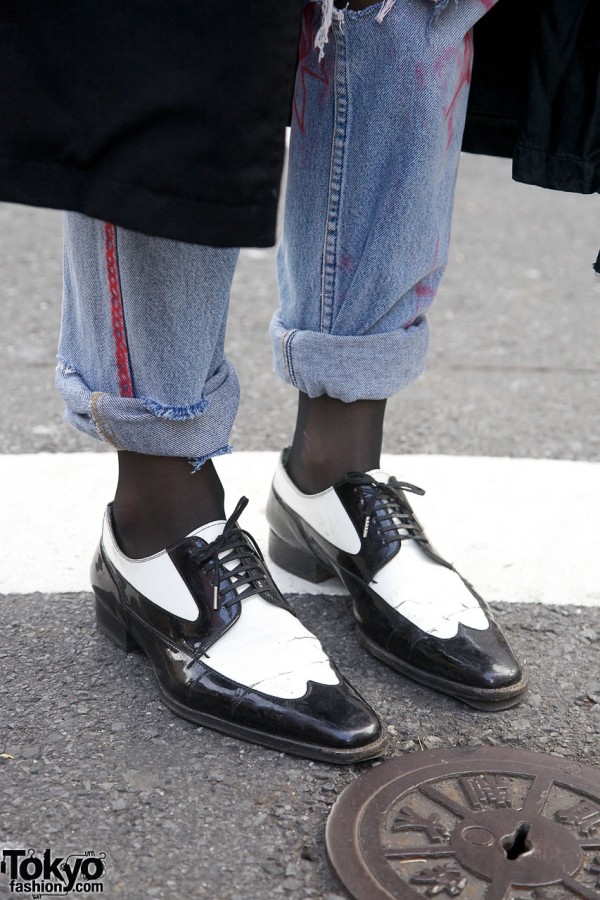 Click on any photo to enlarge it.
Note: Updated to the correct spelling of Shigi's name. Thanks to Chad for letting us know!