This cute college student is Ako. Her outfit consists of an Armani t-shirt under a Uni-qlo cardigan and denim shorts from a resale ship. She's also wearing Anna Sui tights and shiny brown walking shoes from a select shop.
Ako has accessorized her long hair with a scarf from Egoist tied in a bow. She's carrying a white leather shoulder bag from Diesel.
Ako's favorite fashion venues are Nadia and Joy Rich. Check out Ako's blog – so cute!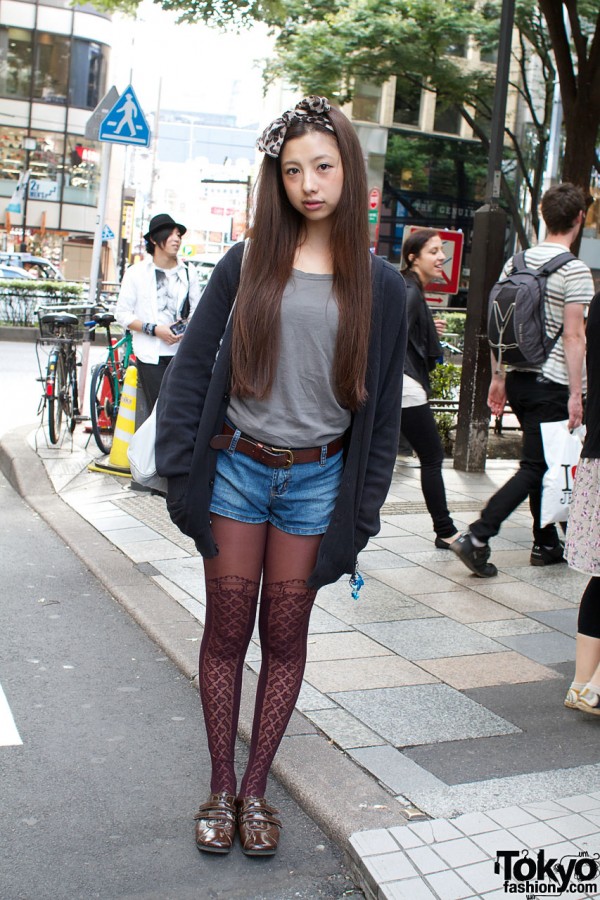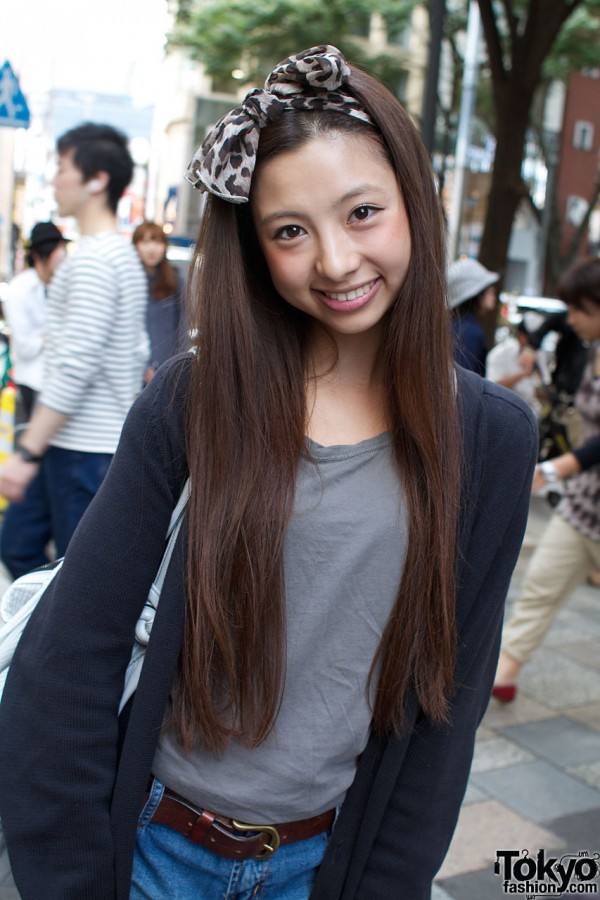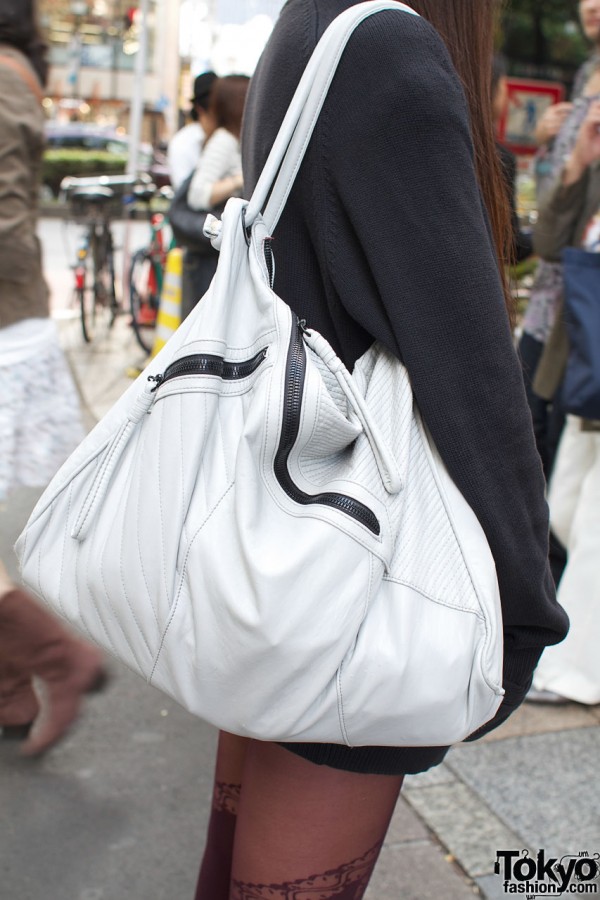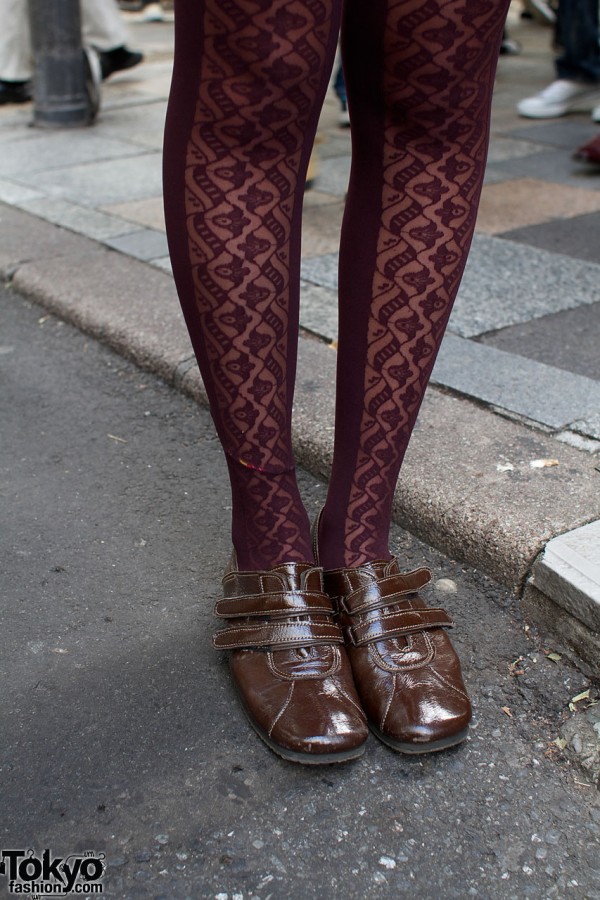 Click on any photo to enlarge it.