This pair of 21-year-old students were spotted in Harajuku. We think their fashion styles complement each other.
The cool guy on the right is a 21-year-old student named Show. He's wearing a used U.S. Army surplus camo jacket over a Rockers NYC t-shirt. His stonewashed cuffed jeans are from Cheap Monday. He's also wearing black Dr. Martens boots with white laces and a red bandana tied around his knee.
Show's accessories include a felt hat from New York Hat over a black bandana, a large Tendence watch, black knit gloves, a necklace with red and black beads and a large hip hop button. His red backpack is from Marc Jacobs.
We asked Show about his favorite type of music and the answer was hip hop.
The stylish girl on the left is Megumi. She's wearing a leather jacket from Forever 21. Her black knit top and distressed white leggings are from Murua. She's also wearing a t-shirt from Emoda and black studded Nike sneakers. Megumi has accessorized her outfit with a fringed flora scarf, a knit headband, a beaded ponytail holder, a Chanel earring and a pair of hoop earrings. Her vintage-style floral bag is from Lowrys Farm.
We asked Megumi where she looks for fashion and she told us her favorite shops/brands are Goocy, Emoda and Murua.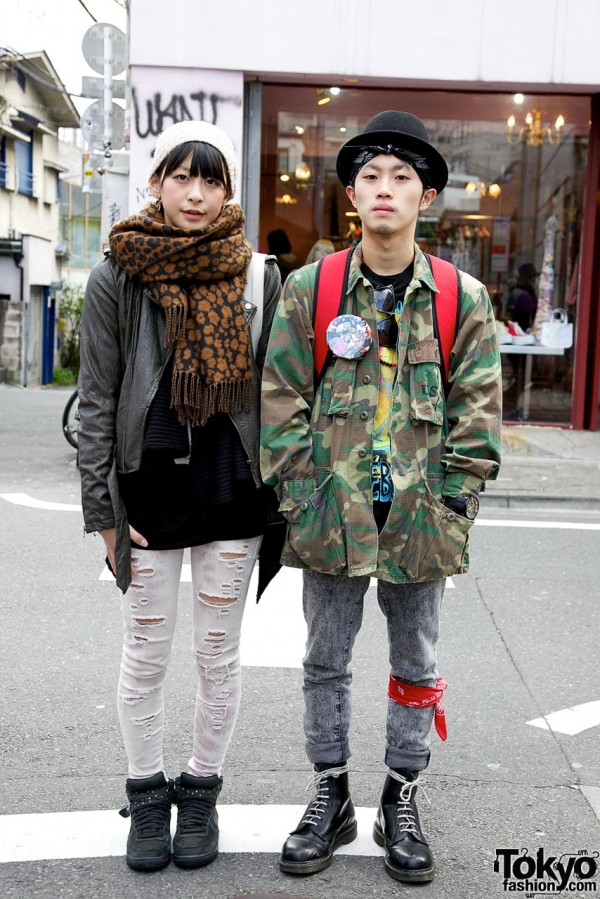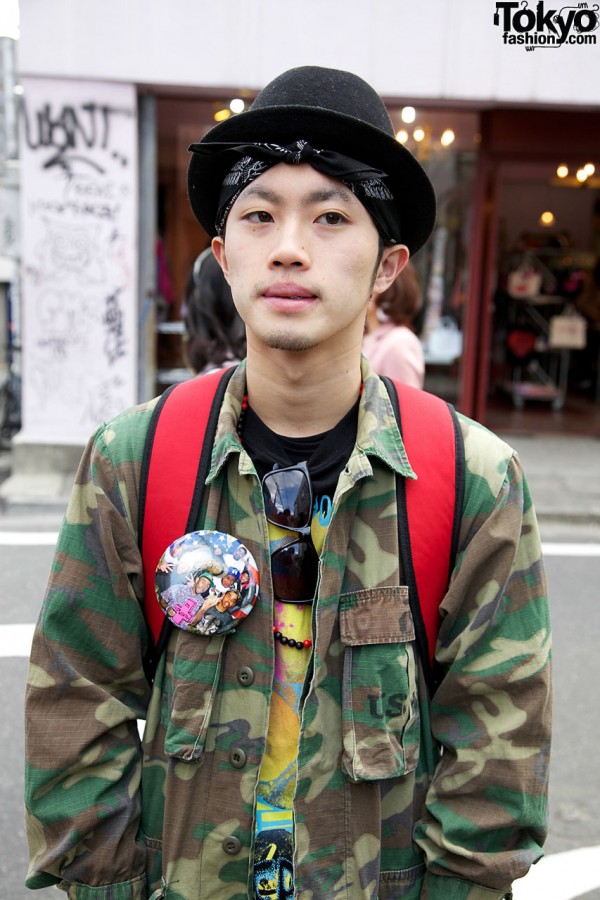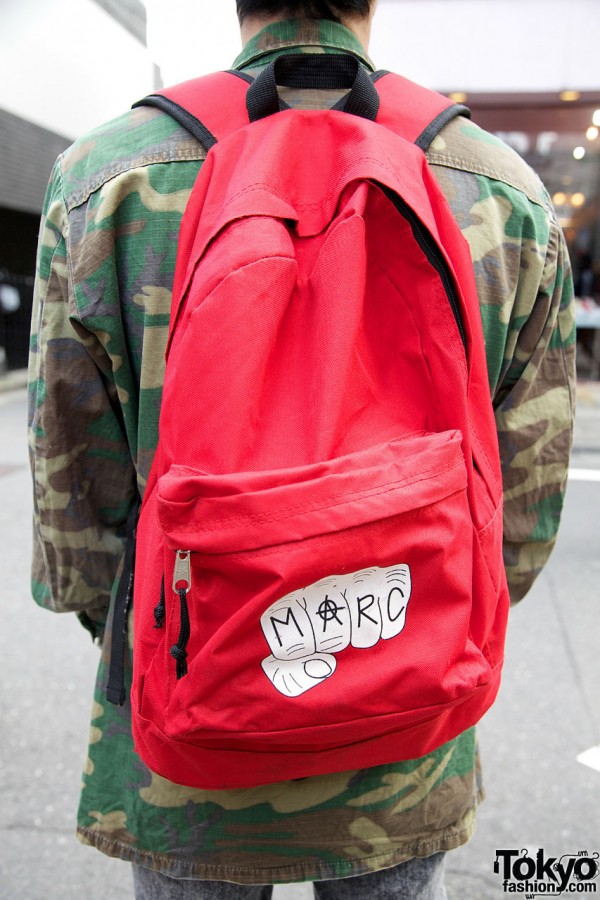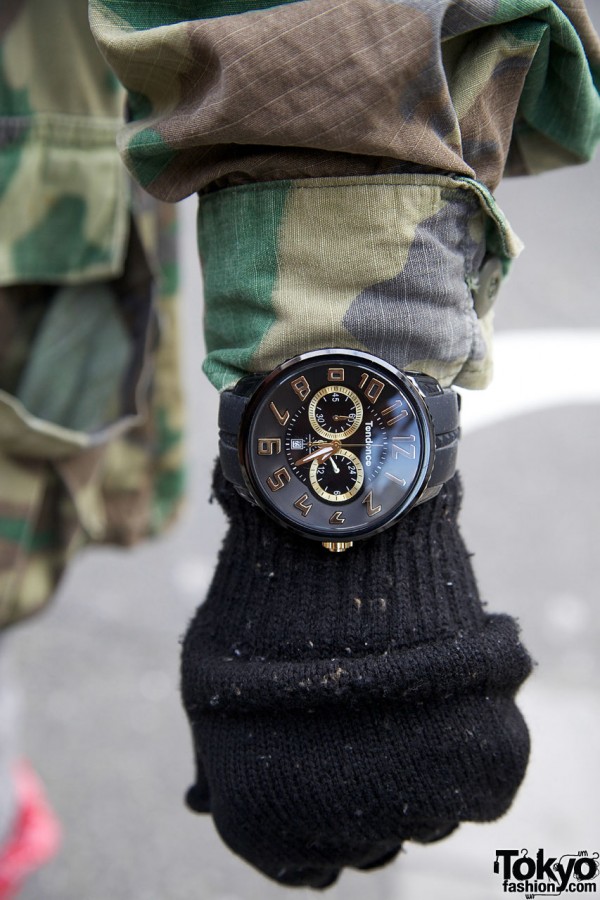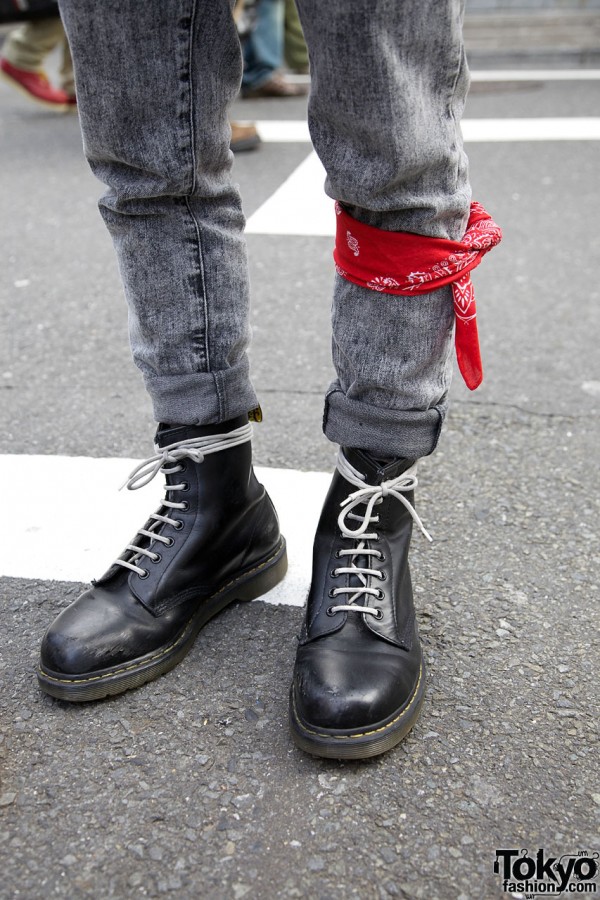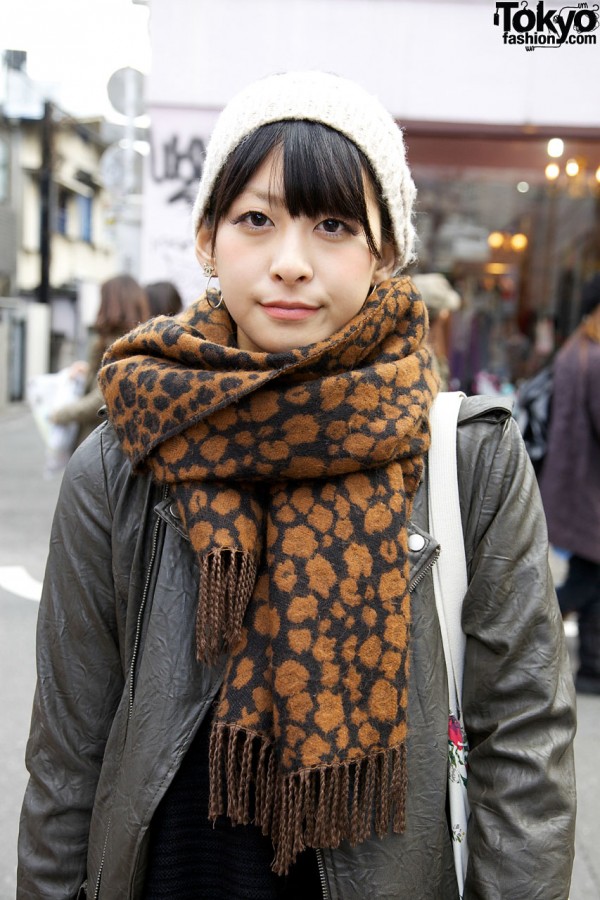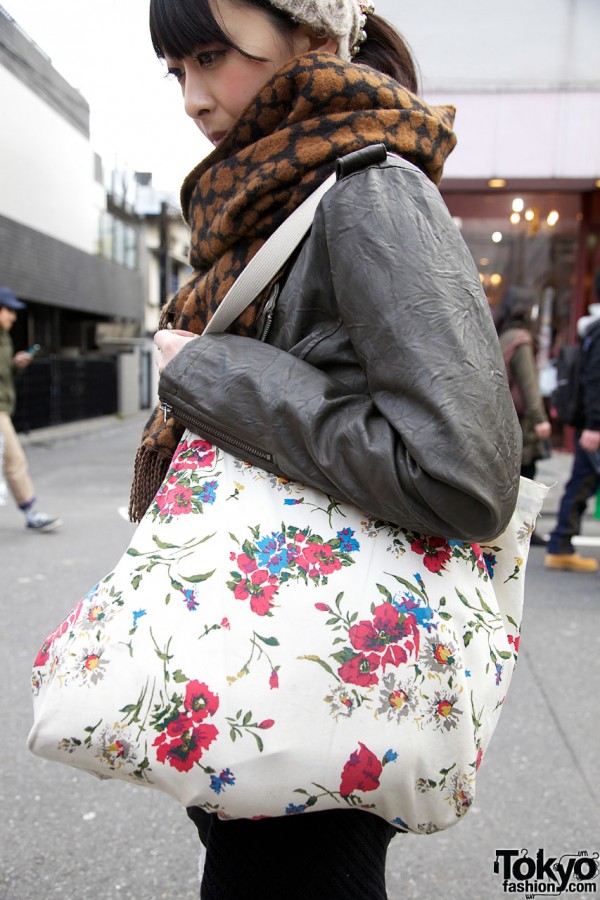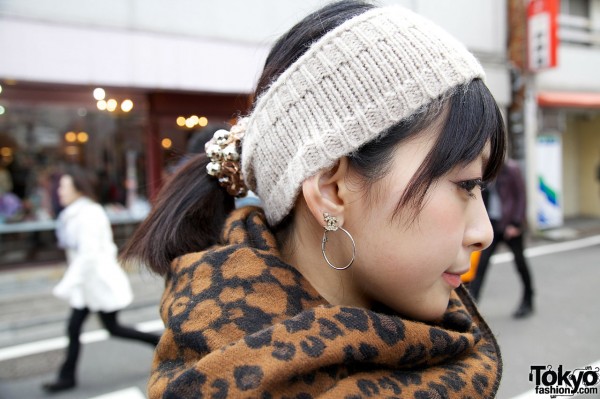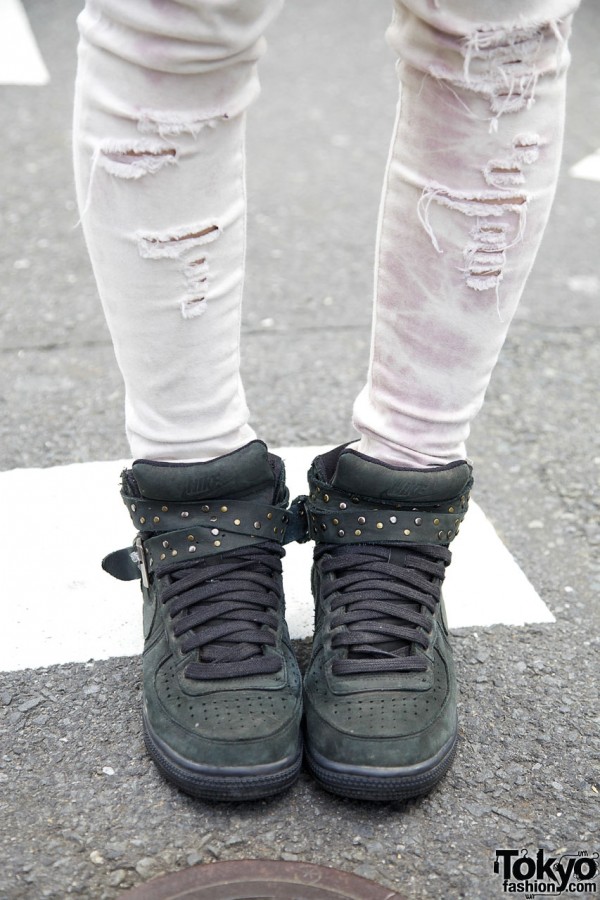 Click on any photo to enlarge it.