Auburn Bob, Print Leggings & Masons Cap
This cute auburn-haired Japanese girl is named Sachiko. We photographed her in Harajuku. She's wearing a white zippered jacket from G.V.G.V. and a short flared aqua skirt from American Apparel, which is her favorite store. Her white platform hightop sneakers with pink and white laces are from Nadia.
We noticed her eye-catching accessories, including bright patterned leggings and a Scottish Rite Masons cap. She's also carrying a pair of glasses with fuchsia frames.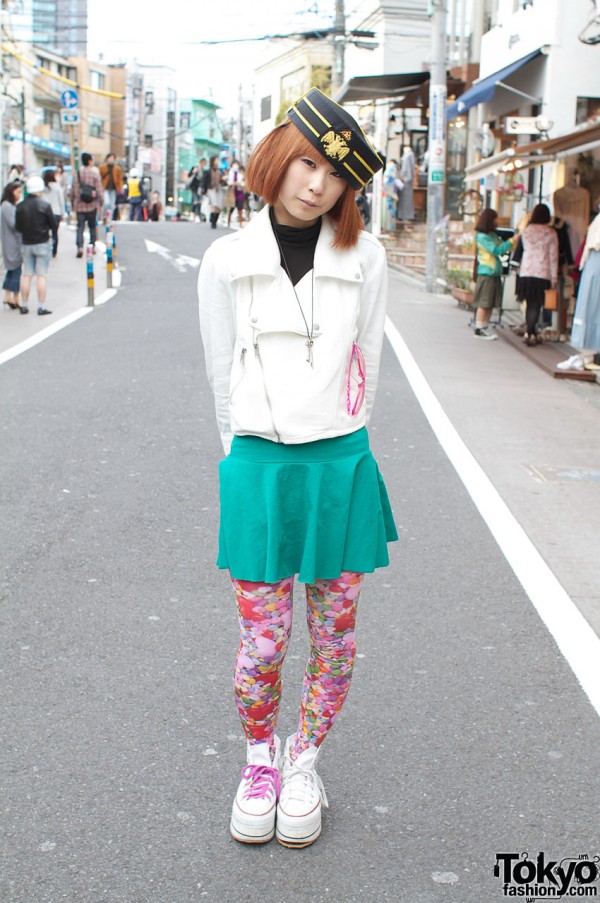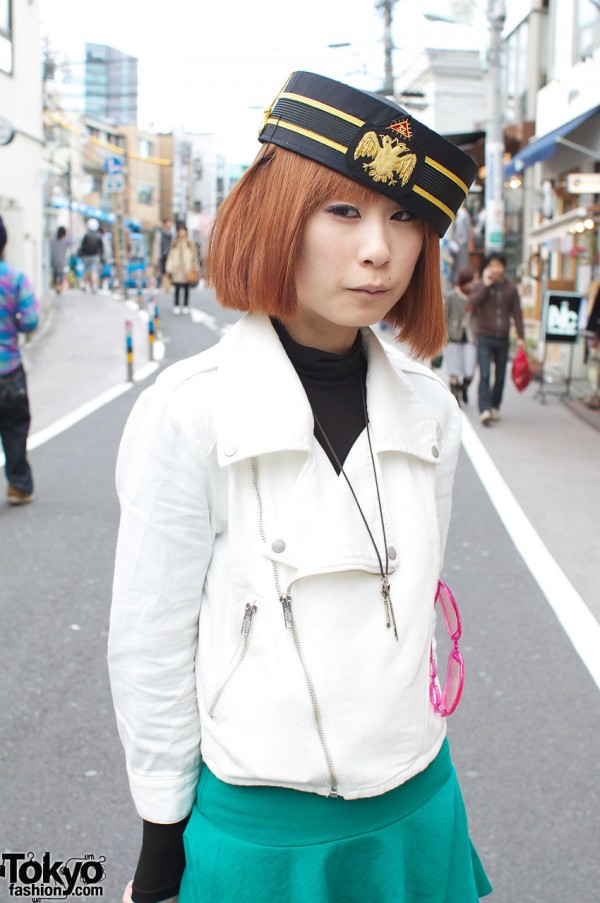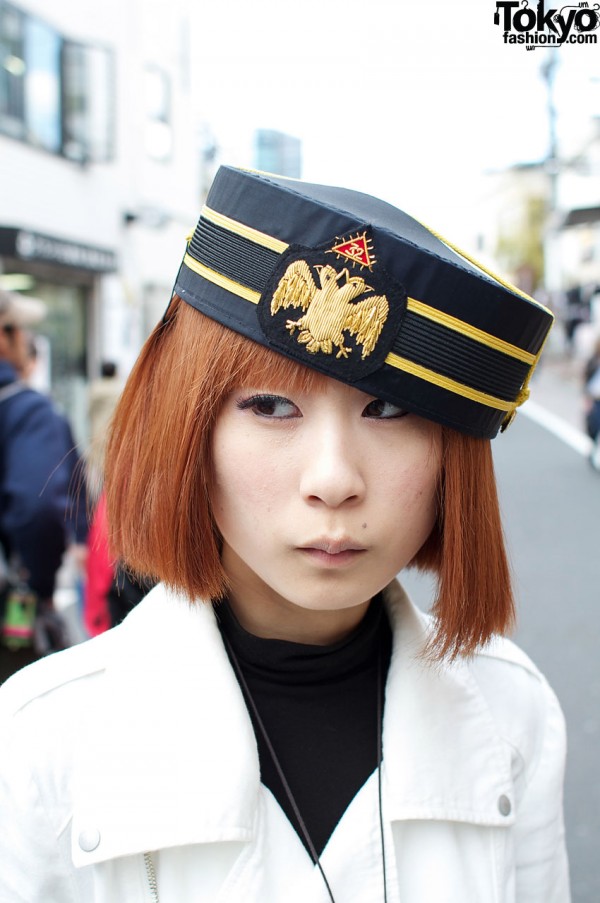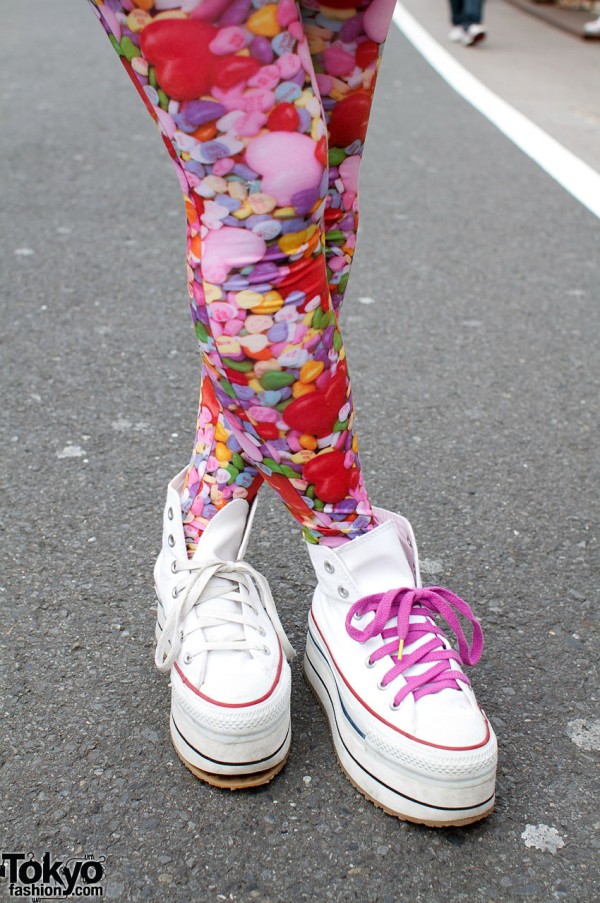 Click any photo to enlarge it.