Banal Chic Bizarre Dress & Dr. Martens Mary Janes
Here's Nachan, a cute 20-year-old girl who works as an assistant. She's wearing a dress from Banal Chic Bizarre with a full orange skirt and a cumberbund pieced from denim and other cotton fabrics. Her soft leather belt and brown fabric handbag (which she borrowed from her mother) match the natural look of her dress.
Nachan's Mary Jane shoes are from Dr. Martens. Her accessories include a large silver cross on a chain.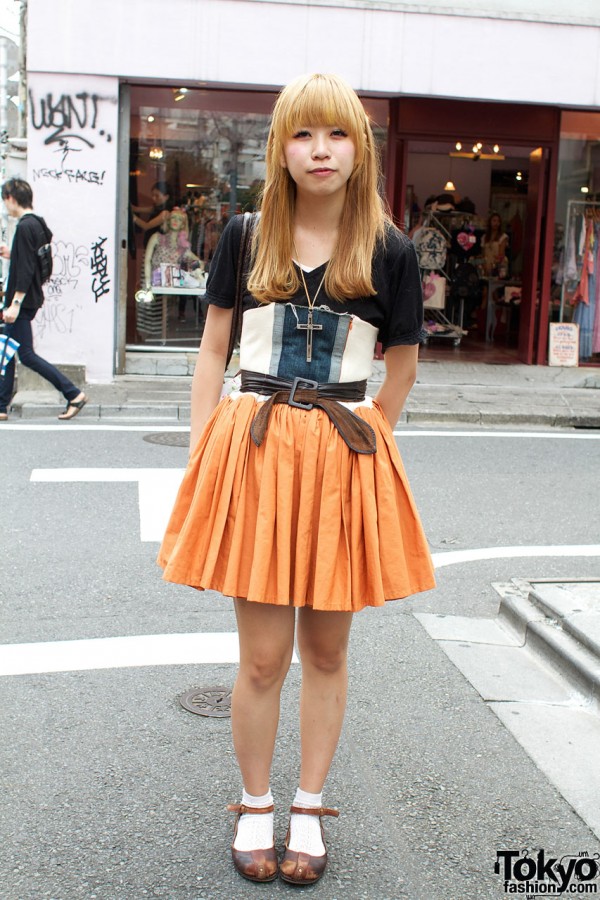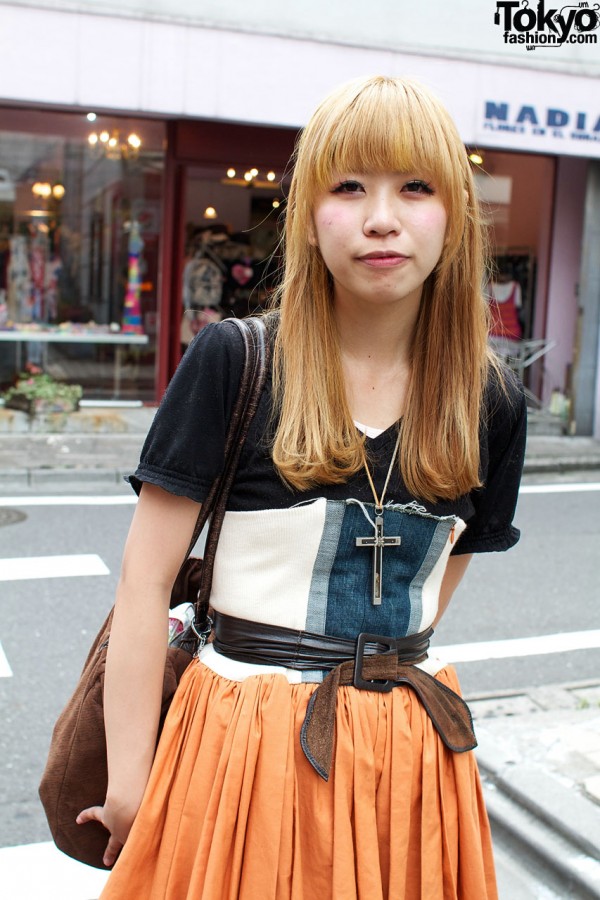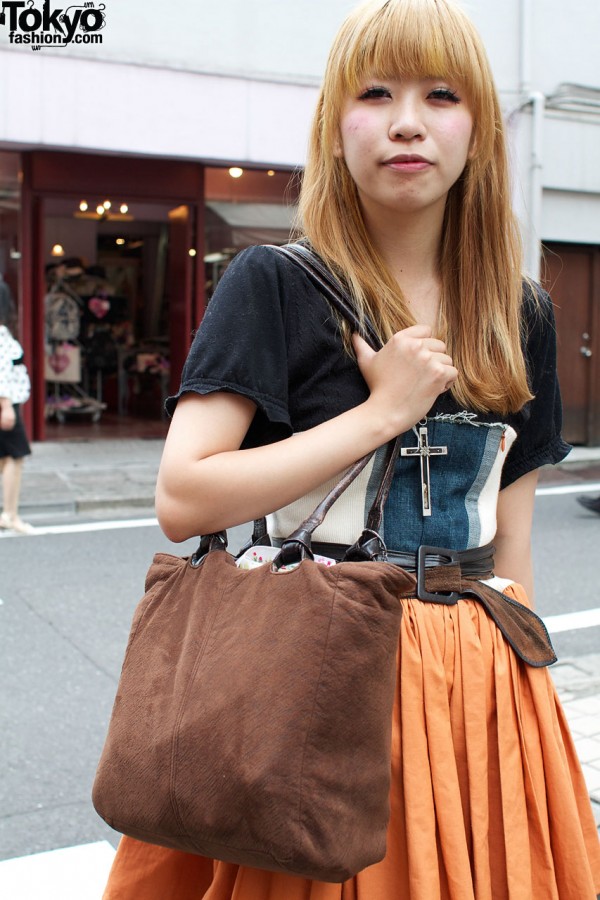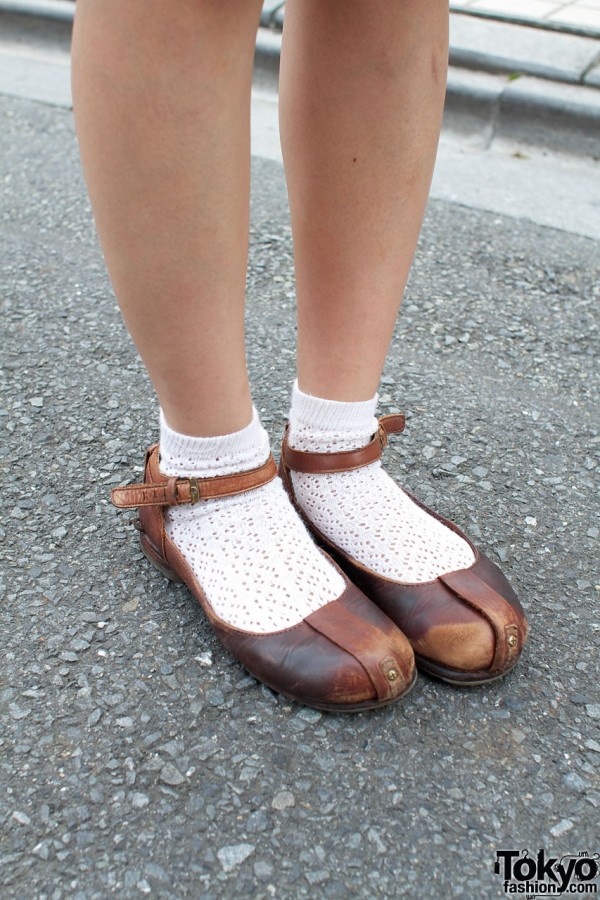 Click any photo to enlarge it.