Banal Chic Bizzare, Bold Patterns and Cool Shoes
Here are two beauty salon staffers who are both fans of bold patterns and eye-catching shoes. The guy on the left with two-tone hair is Hibino. He's wearing a logo t-shirt from Banal Chic Bizarre. His cool shorts are by Fugahum, an indie fashion brand created by contemporary artist Akiyoshi Mishima.
Hibino's red platform sneakers, bright blue backpack, gold necklace and pink sunglasses are also from Banal Chic Bizarre. His favorite brand is (of course) Banal Chic Bizarre and he likes reggae music.
The smiling girl on the right is Yuyu. Her bright striped dress is from Banal Chic Bizarre. She's wearing platform heels that have a retro vibe and carrying a canvas bag from ADD. She also has some cool jewelry, including a chunky gold chain bracelet and a necklace that looks like it's made from a zipper and gold chain.
Yuyu's favorite shop is ADD and she also like reggae music.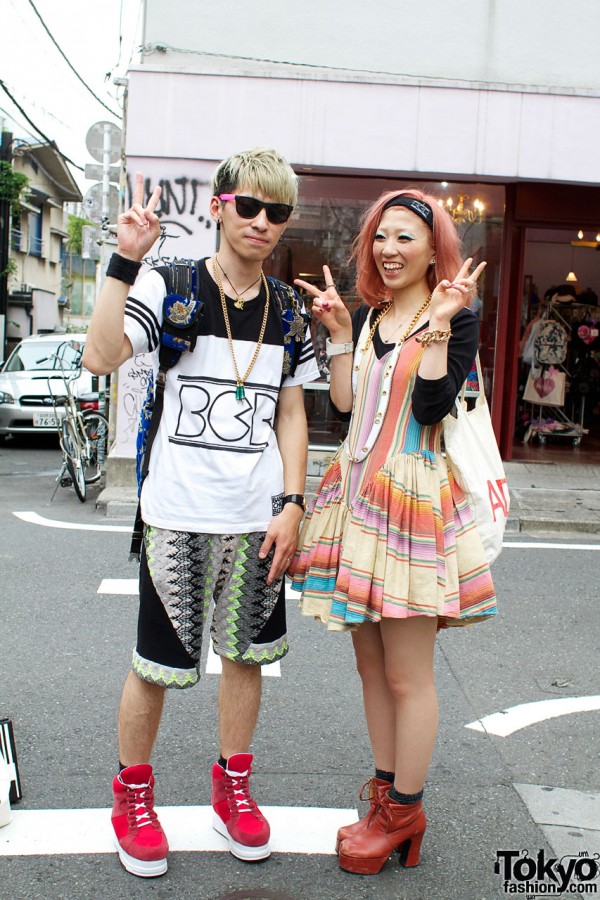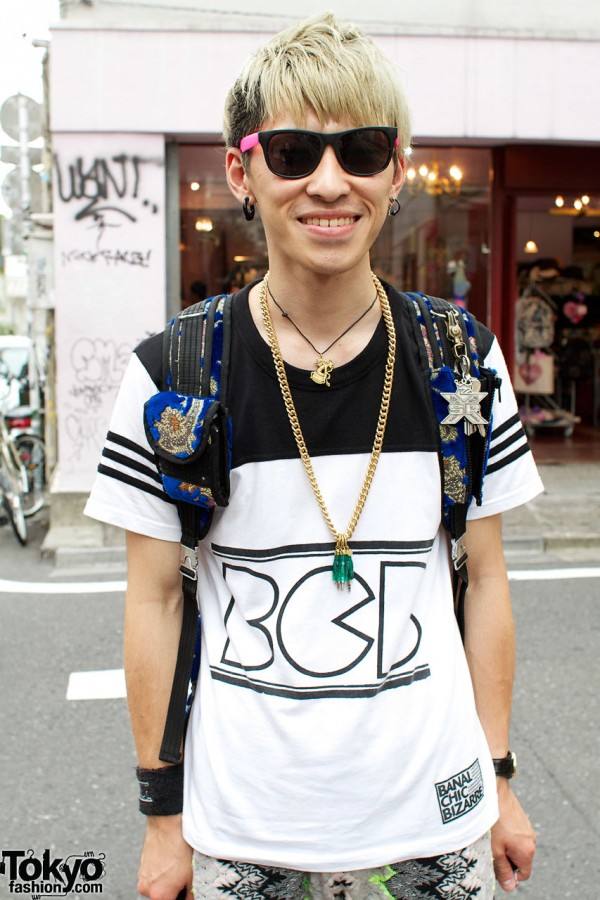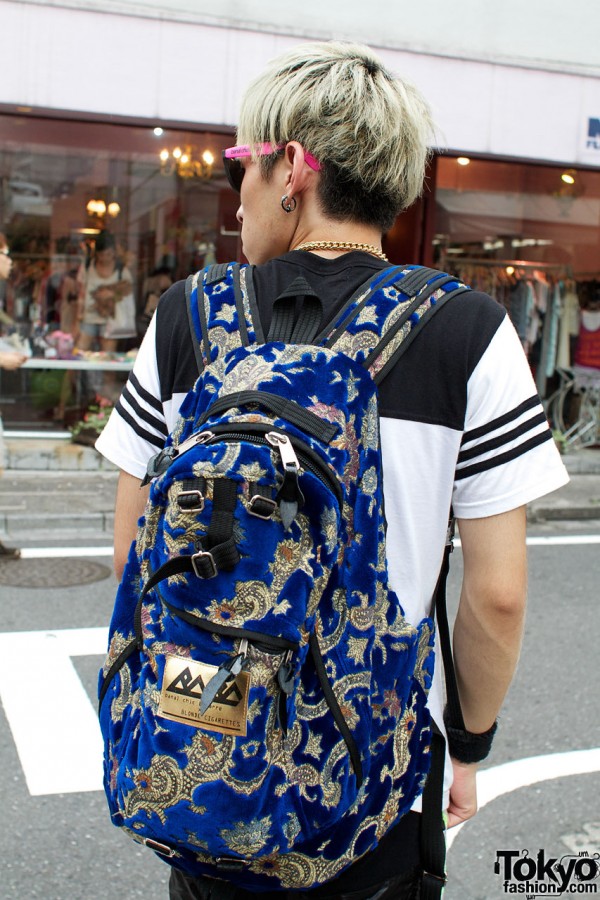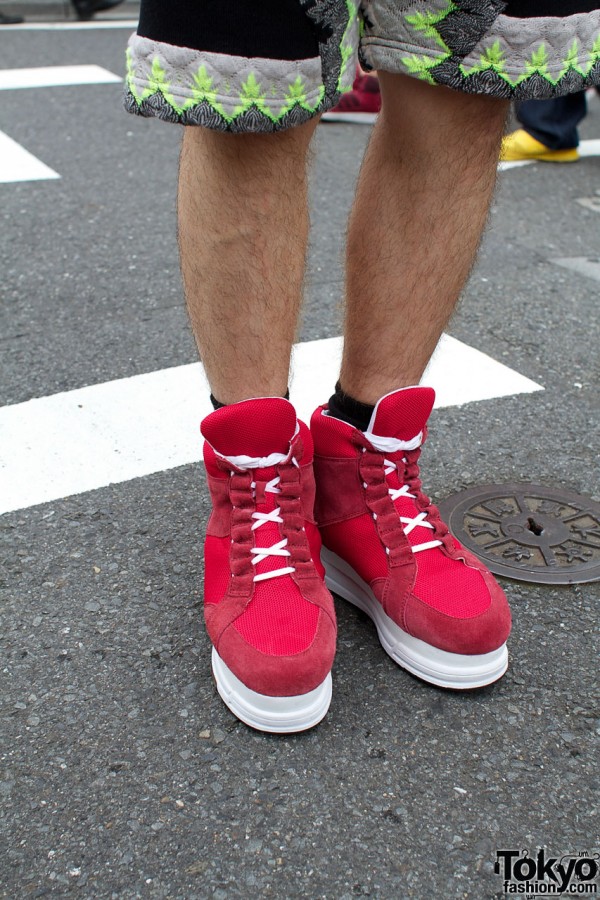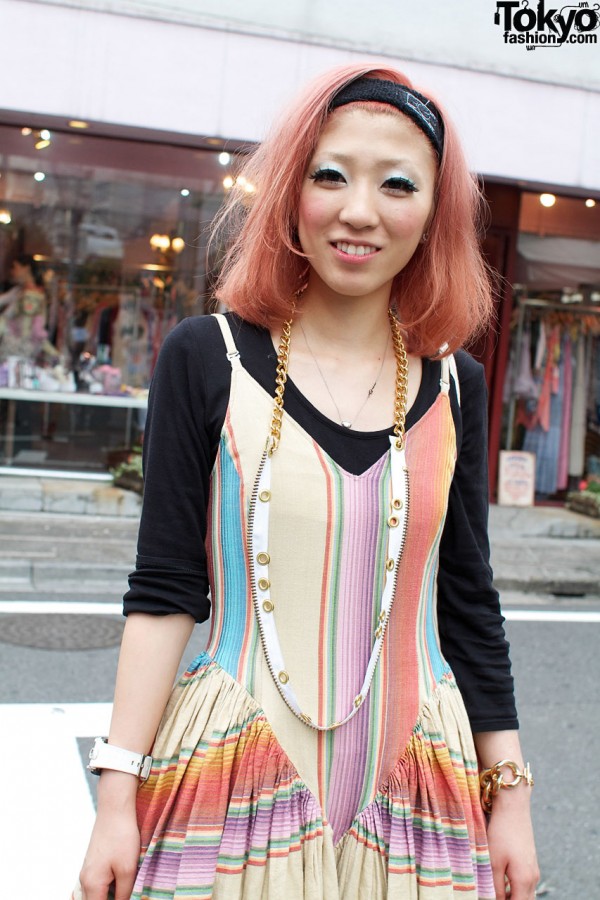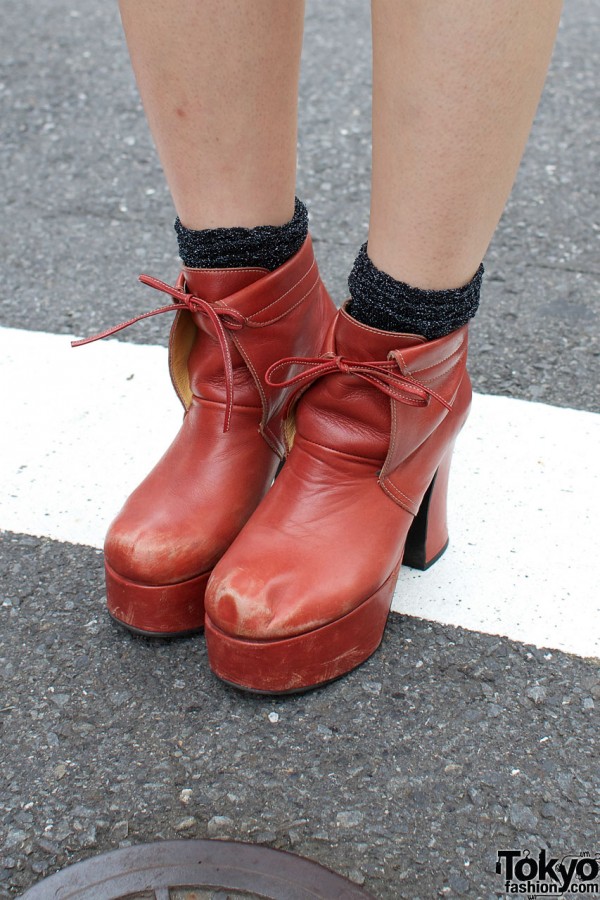 Click any photo to enlarge it.