Banana Fish Girl With CC Lemon
Tokyo street style photo taken in the summer of 2009.
These two cutely dressed Japanese girls posed for our photo in Harajuku, as you might have guessed by the kawaii-ness of their outfits. The girl on the left – the one who was kind enough to show us her large can of CC Lemon – is wearing a cute dress from the Japanese brand Banana Fish, striped socks, and purple Crocs with charms on them. The girl on the right is wearing a white top with necklaces printed on it, a denim vest, a wide belt with a bow, a flowery skirt, and wedges. The girl on the left is wearing a backpack with different colored straps and a Gloomy Bear charm. The girl on the right is carrying a brown handbag. Both girls are carrying shopping bags – one from WC by Wakatsuki Chinatsu and one from Spinns.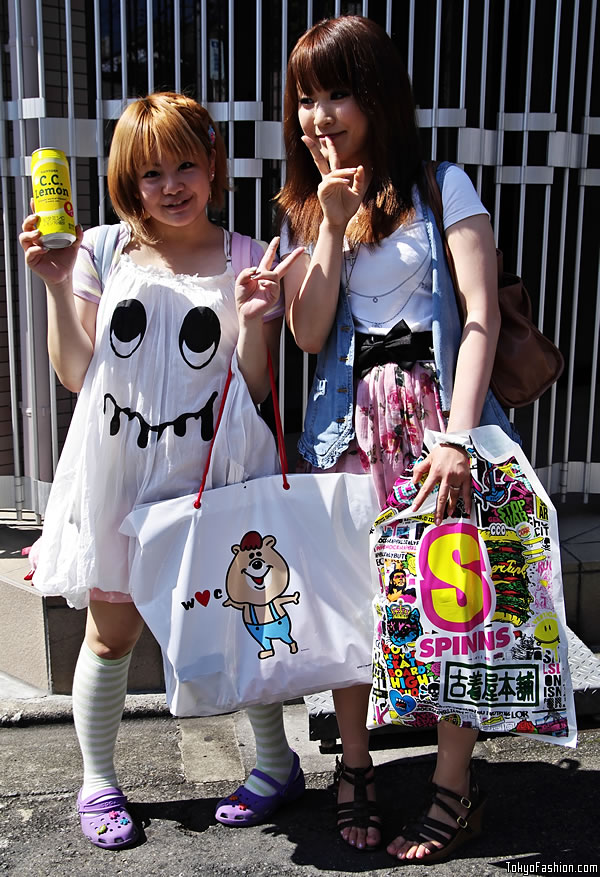 You can click to the see the photo larger.