BAPE "A Fishing Ape" 144H Tokyo Pop-up Shop
While walking on Omotesando Dori in Harajuku tonight, we noticed construction crews working away on the new BAPE x Daiwa "A Fishing Ape" pop-up shop, which is about to open near the intersection of Meiji Dori. The new pop-up store is called 144H, presumably because it will exist for only 144 hours – opening July 24th and closing on August 8th, open for 9 hours each day.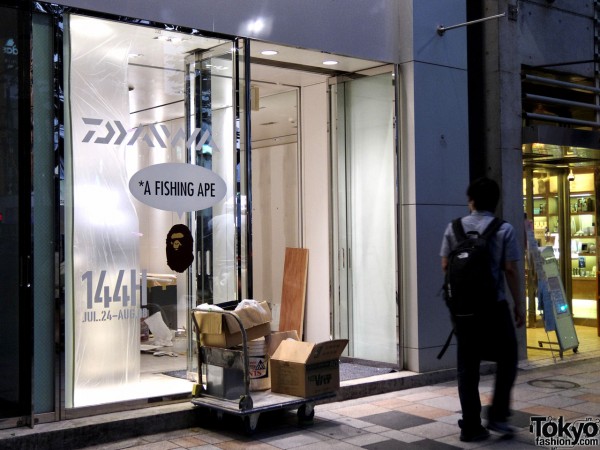 According to the website setup for the pop-up shop, 144H will feature items from the A Fishing Ape fishing supplies and outdoor goods collaboration collection produced by Daiwa and A Bathing Ape. Daiwa has posted some photos of what the interior of the 144H shop will look like when it's completed. We think this may be the best looking fishing/sporting goods store that the world has seen in a long time.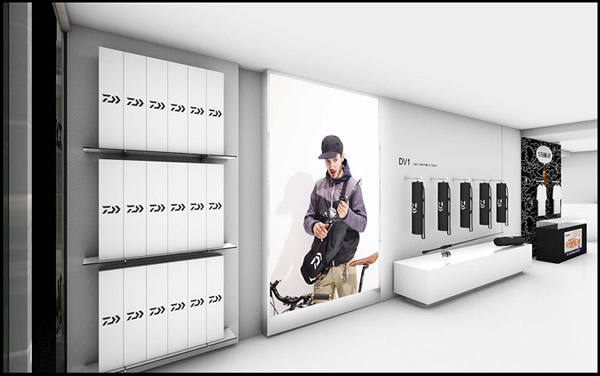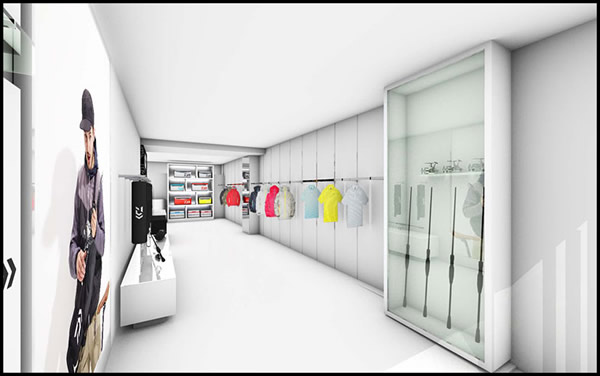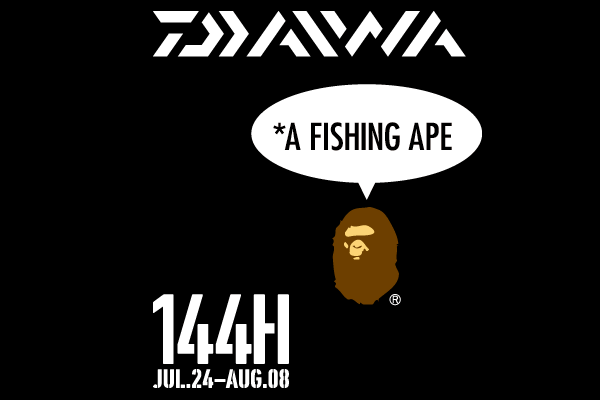 Remember: the 144H shop will only be open for 144 hours. If you want to check it out, you'll have to be quick!
144h Pop-up Shop Info:
What: A Bathing Ape x Daiwai "A Fishing Ape" collaboration goods.
Where: Omotesando Dori, next to the Body Shop, near the intersection of Meiji Dori.
When: July 24 – August 8, 2010
Address: 6-3-9 Jingumae, Shibuya-ku, Tokyo, Japan
Map: Flash Map
Official Site: Daiwa 144H Page (Japanese)
Interior photos courtesy of Daiwa.