Beautiful Dolly-kei Fashion on Cat Street
This cute Japanese girl was photographed in Harajuku. We couldn't help but notice her fabulous take on the Dolly-kei style when we spotted her walking down Cat Street. Her hair – a blonde & pink bob topped by a beret – and make-up are especially well done. Her Dolly-kei outfit consists of a long-sleeved cropped gingham top over a teddy bear print top, and a tulle skirt over striped shorts and clogs. Her main bag is a wicker handbag. She's also carrying an ecobag from Grimoire. She told us that she attended the recent Grimoire Anniversary Party, so you might find her in those pictures as well!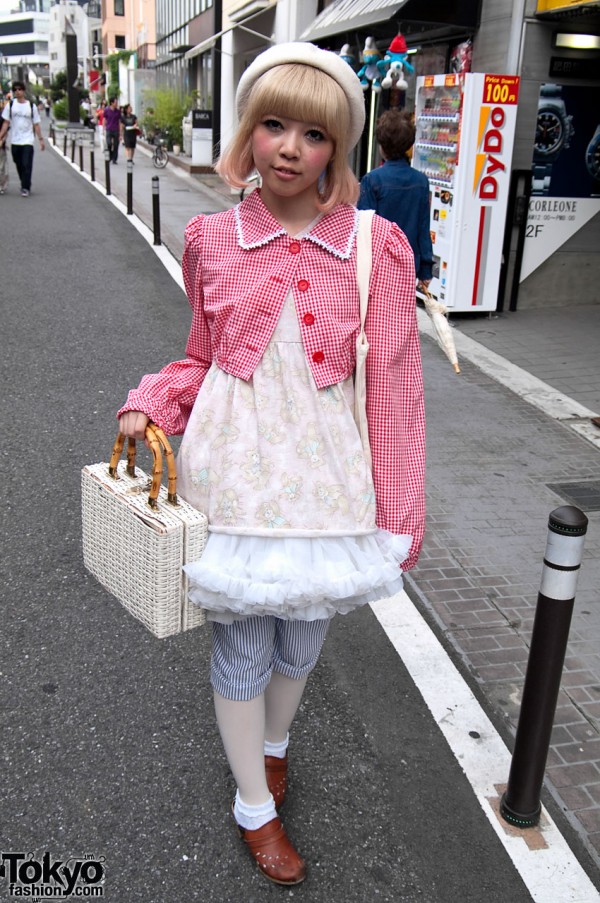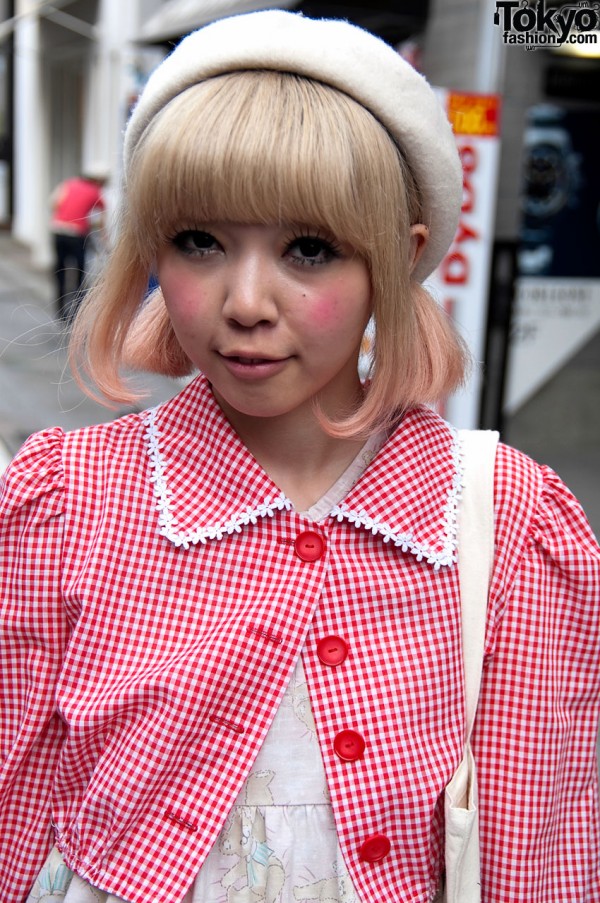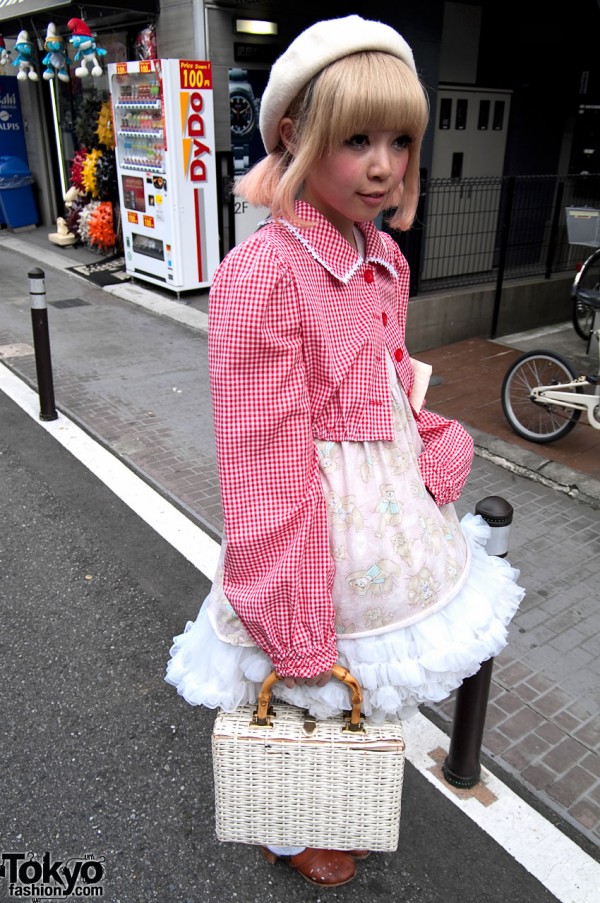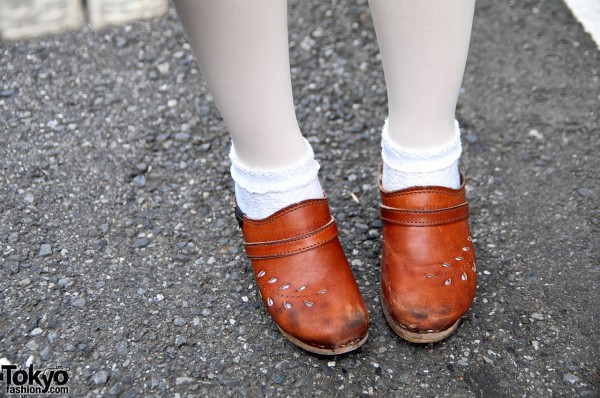 Click any of the pictures to enlarge them.