Beauty Student's Fuchsia Hair, Pink Shorts, Haight & Ashbury Sweater
This friendly Japanese girl with fuchsia hair is Azusa, a 19-year-old beauty school student. She's wearing pink cuffed shorts from a resale shop with a black leather belt, a black top and a draped-front sweater from Tokyo's Haight & Ashbury store. She's also wearing shear ankle socks with purple trim and black suede platform shoes from Another Edition. Her accessories include a Casio Databank watch, two beaded bracelets and a charm bracelet. She's also wearing a small green shoulder bag.
Azusa told us the H&M and resale shops are her favorite fashion sources. She also told us that her favorite music is by High Standard.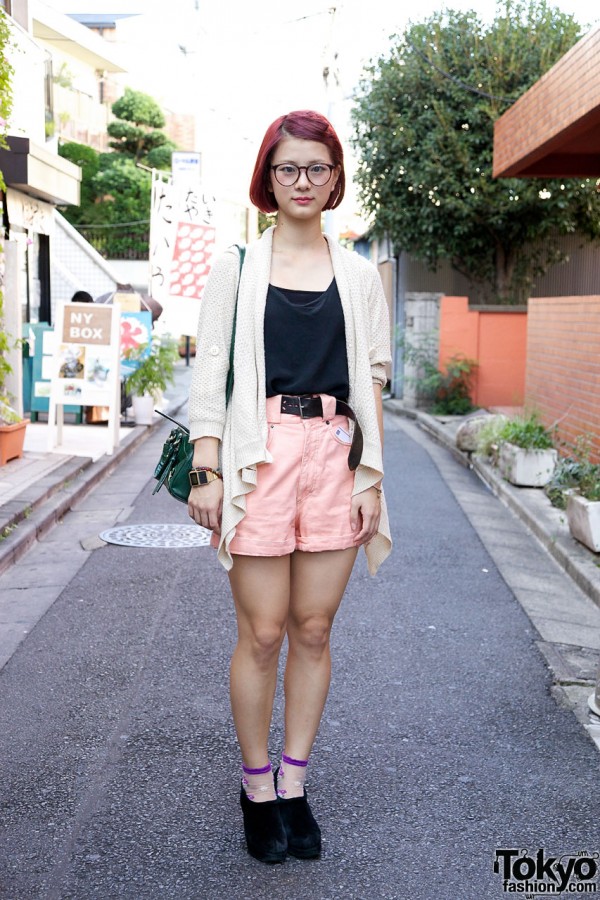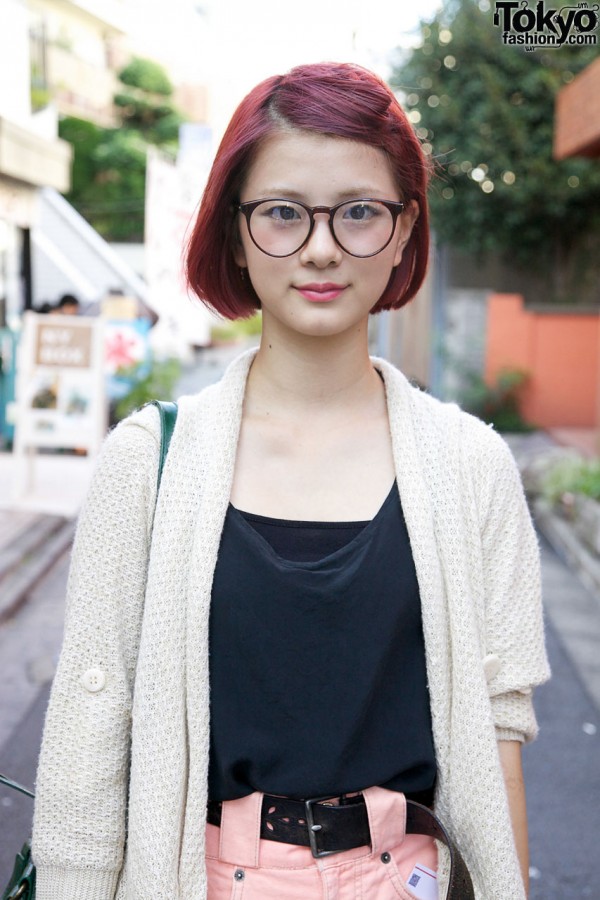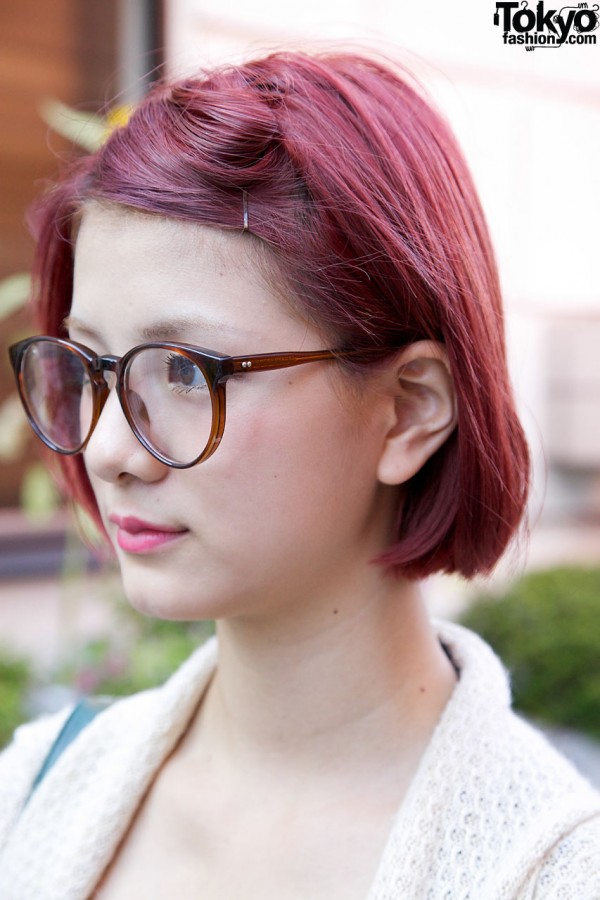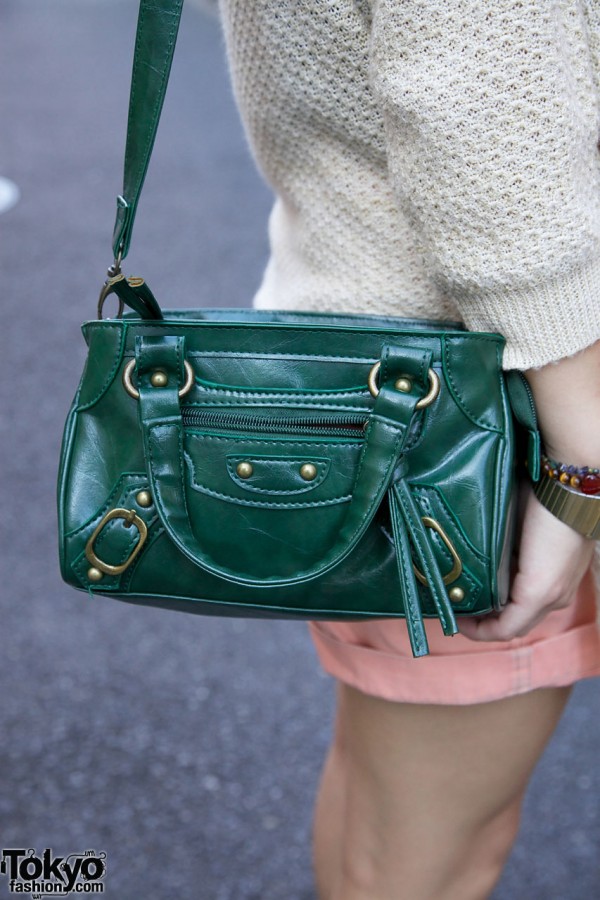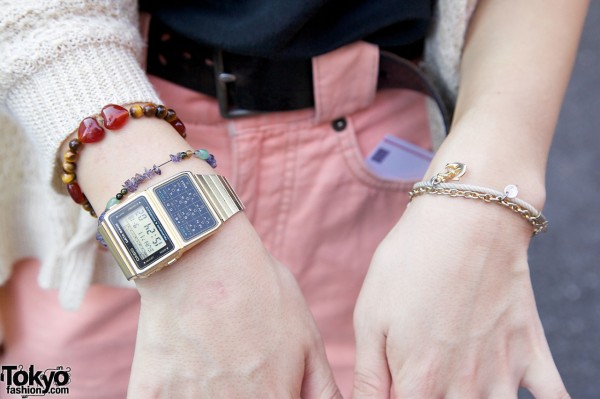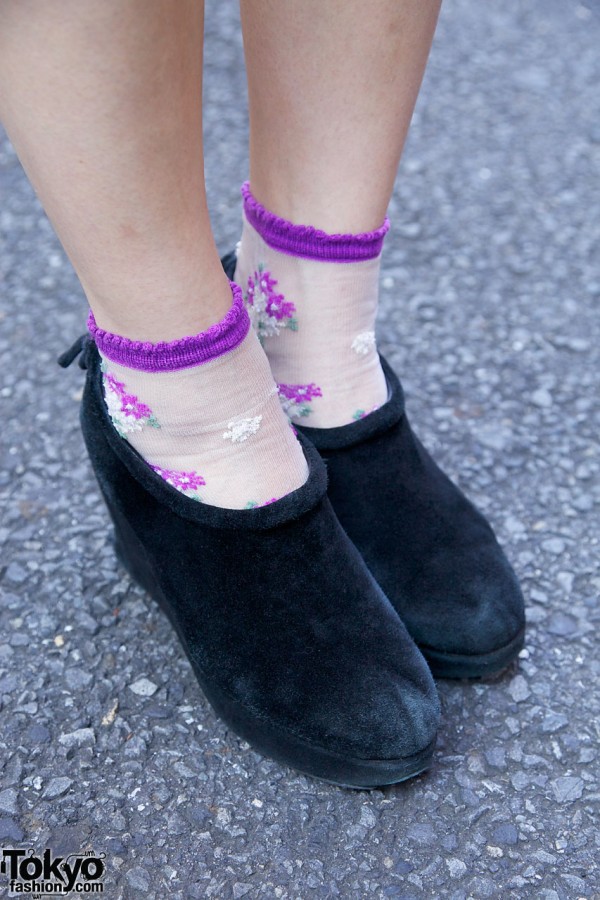 Click on any photo to enlarge it.