Bingo, Chicago & Santa Monica Resale
Tanaka is a 17-year-old high school student who has put together his look from resale shops. His red plaid shirt is from the Bingo resale shop and his long blue Dickies shorts are from another resale shop called Chicago.
Tanka is also wearing leggings from the Santa Monica resale store and he has customized his black resale boots. His accessories include a black bow tie, a black cap and a red plaid backpack from Columbia.
We asked Tanaka about his favorite music and he said it's Rage Against the Machine.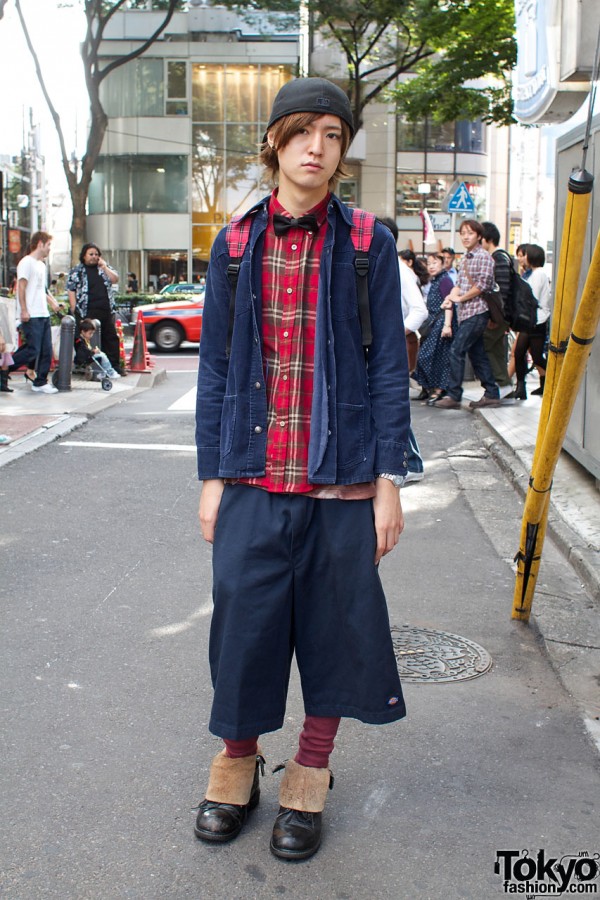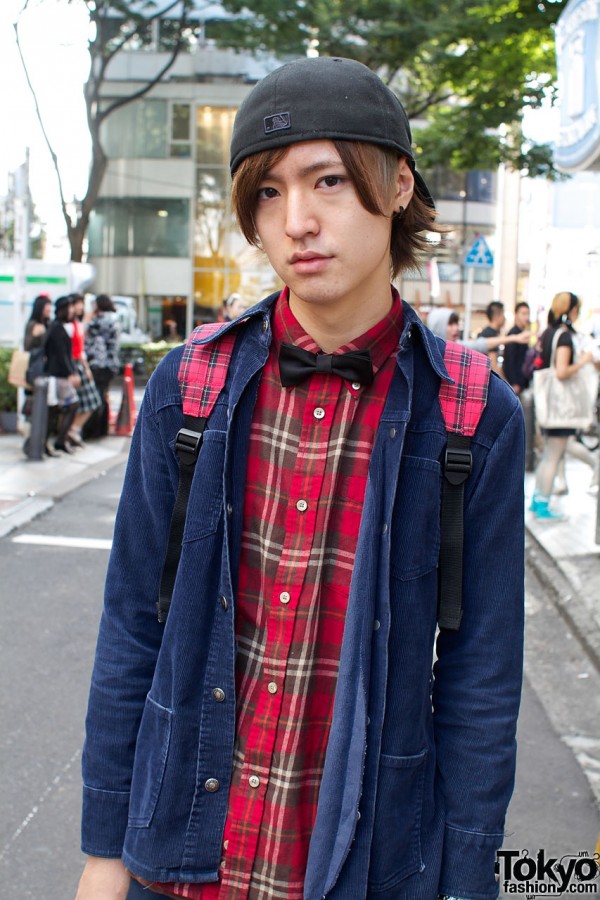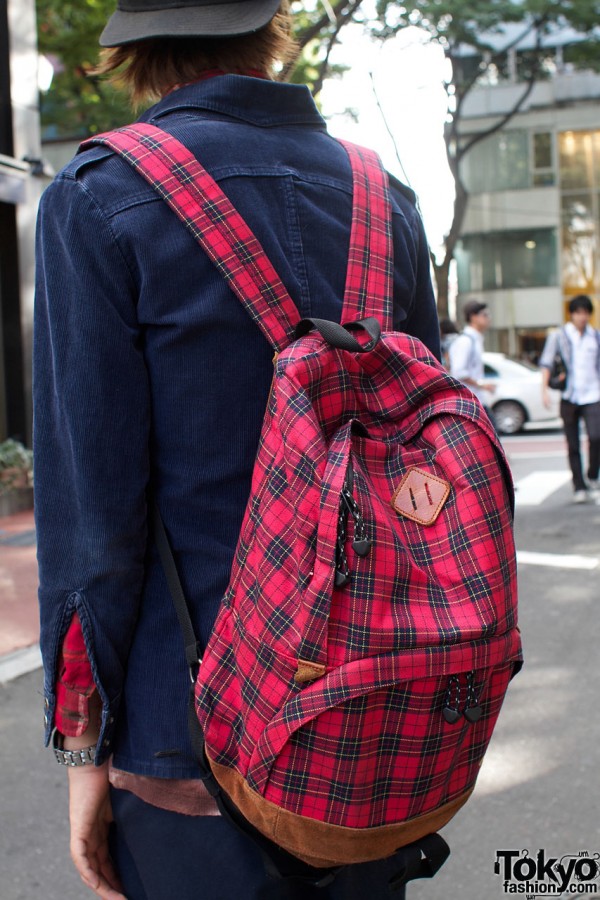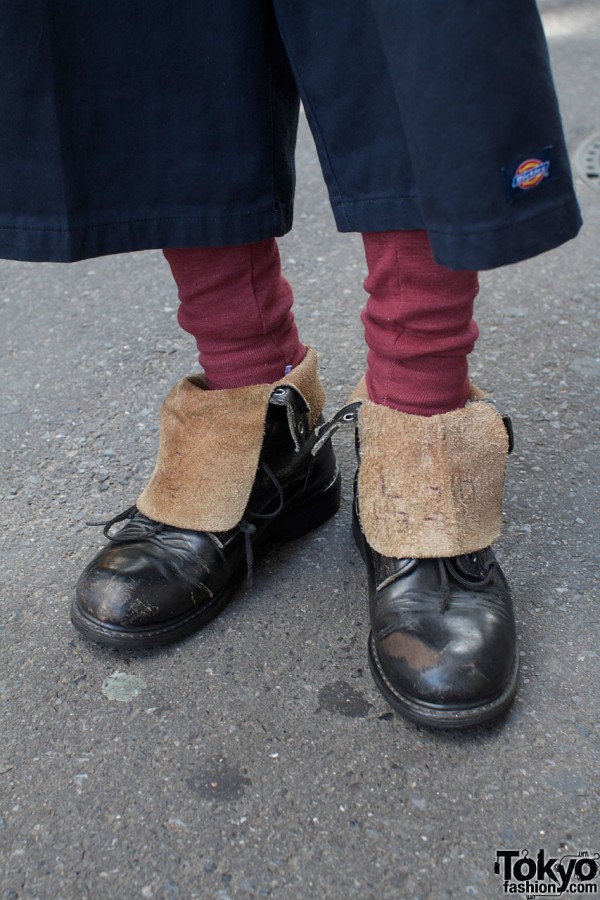 Click on any photo to enlarge it.