Black & Blue Japanese Bob Hairstyle in Harajuku
This pretty and stylish Japanese girl posed for our photo on Cat Street in Harajuku. The first thing we noticed about her was her great bob hairstyle. It may be hard to tell in the pictures, but her hair is a dark black color with dark blue (almost dark purple) highlights. As far as fashion, she's wearing a low-cut black jacket belted with a wide studded belt, shiny black shorts, black stockings, and distressed Dr. Martens boots. She is also wearing multiple necklaces and rings as well as a bracelet from the brand Govil. Overall, her look was exceptional.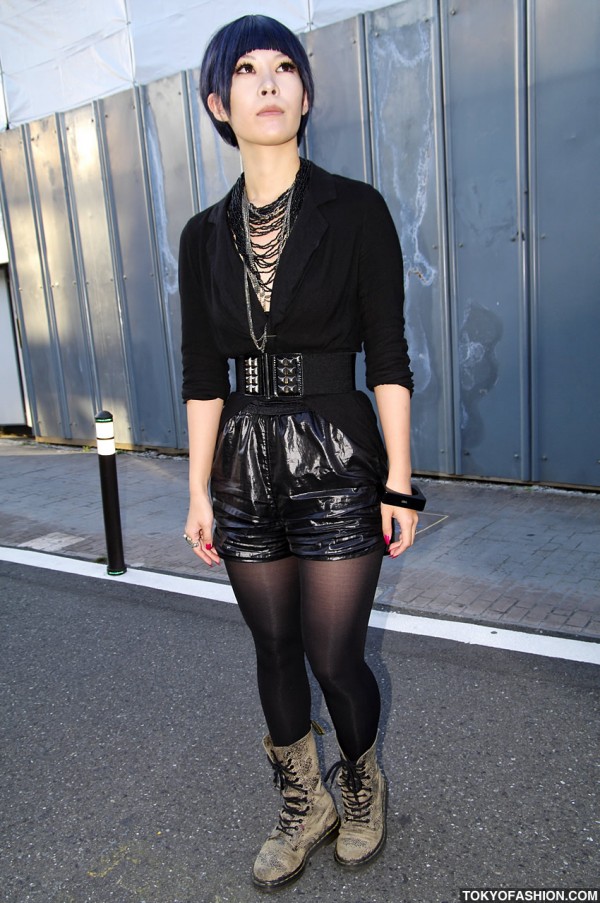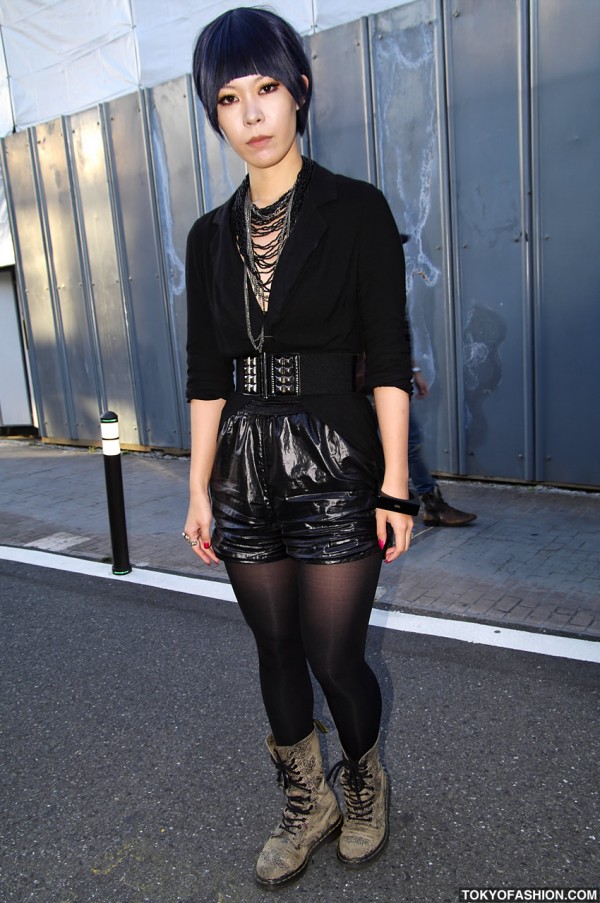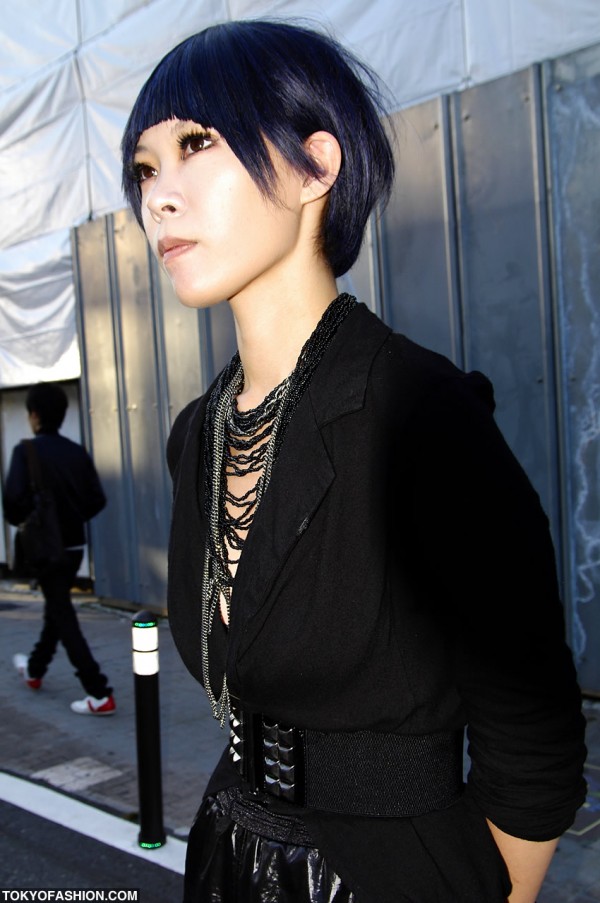 Click any photo to enlarge it.