Black Leather, Massive Chain & Algonquins Tutu
Asahi is a 17-year-old student who's created a look that's both cute and edgy. She's wearing a black Uniqlo t-shirt with a handmade polka dot skirt over a pink tutu from Algonquins. She's also wearing black leather in the form of a short motorcycle jacket, a wide corset-style belt and a low-slung belt with a large silver buckle and silver studs. Pink polka dot tights are offset by black boots from Comode.
Asahi's accessories from Monomania and the 100-yen Shop include plastic and fabric hair bows, a white and silver dog collar and an oversized silver chain around her neck. She also has a ring that resembles a diamond-covered bow and a wide wristband embellished with silver studs. Her black patent purse is from Sexy Dynamite London.
Asahi told us her favorite music is by Sound Horizon and Nightmare. She invites you to check out her Japanese blog.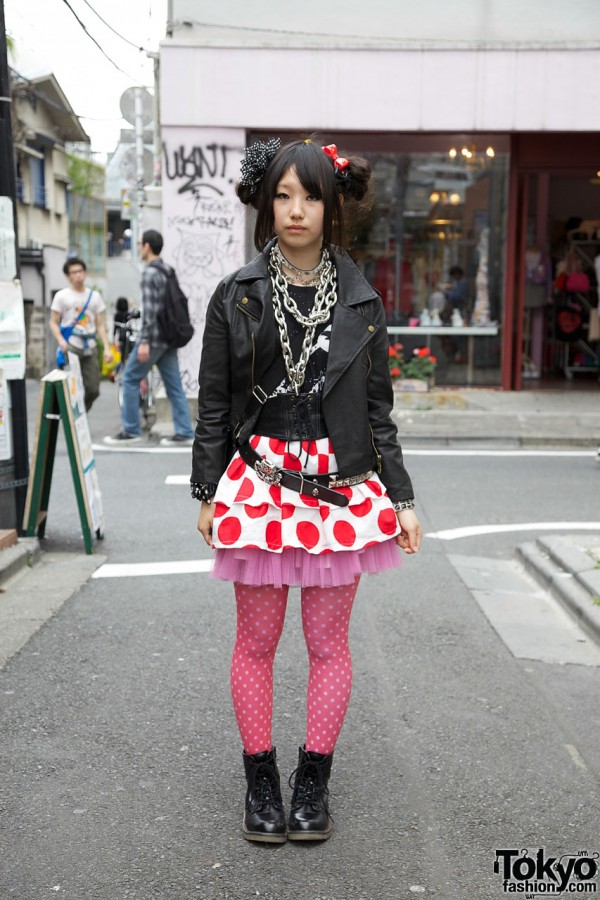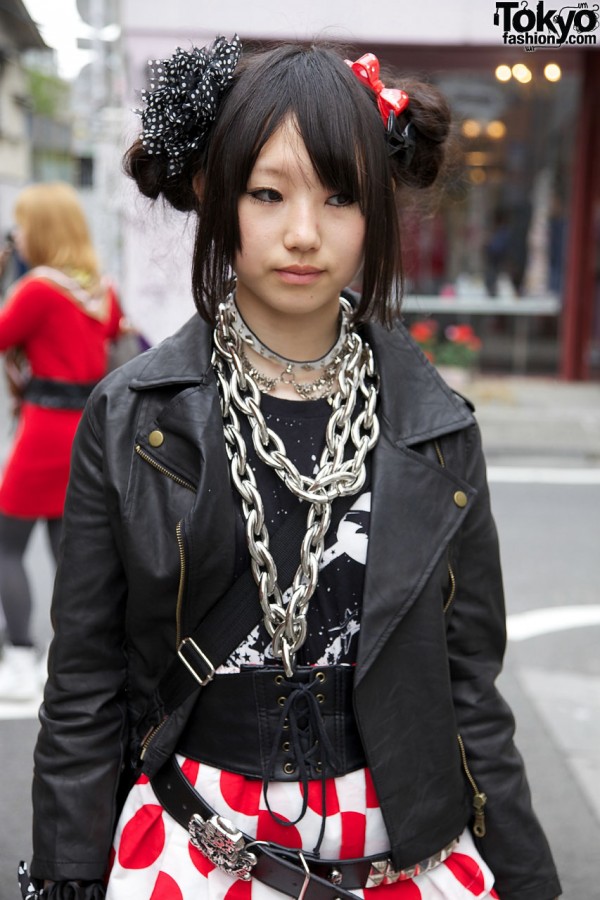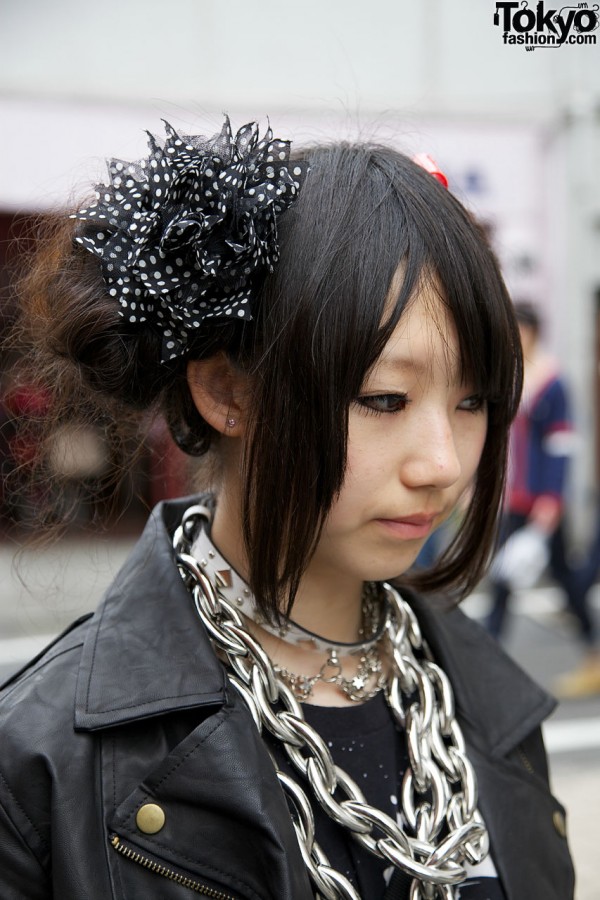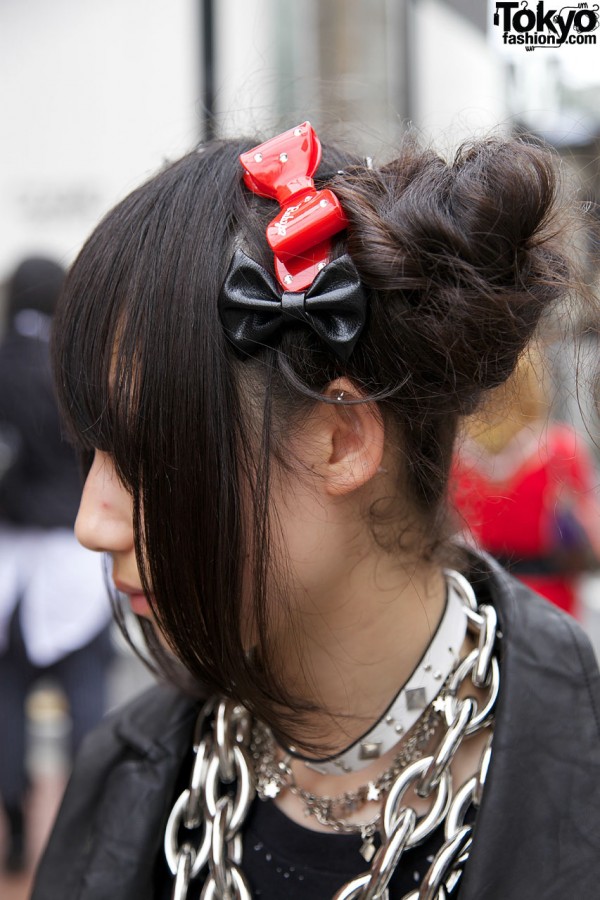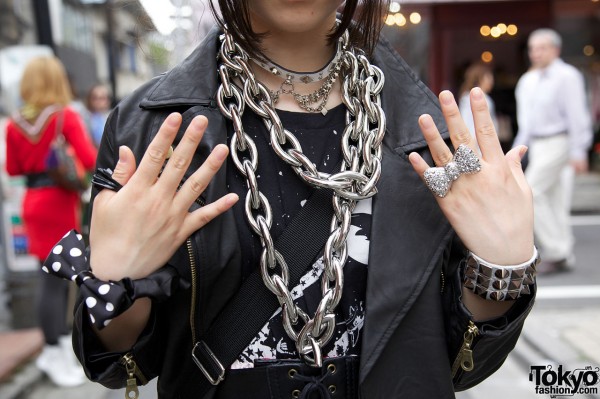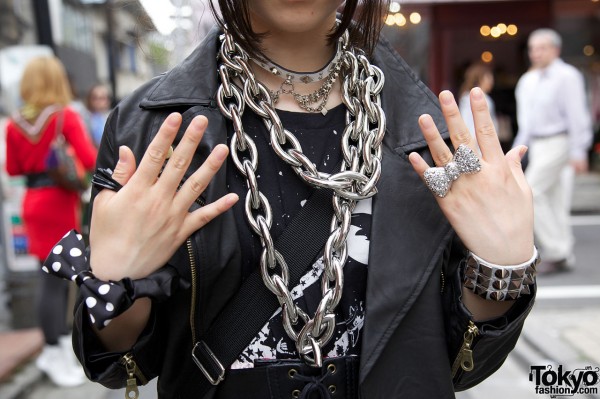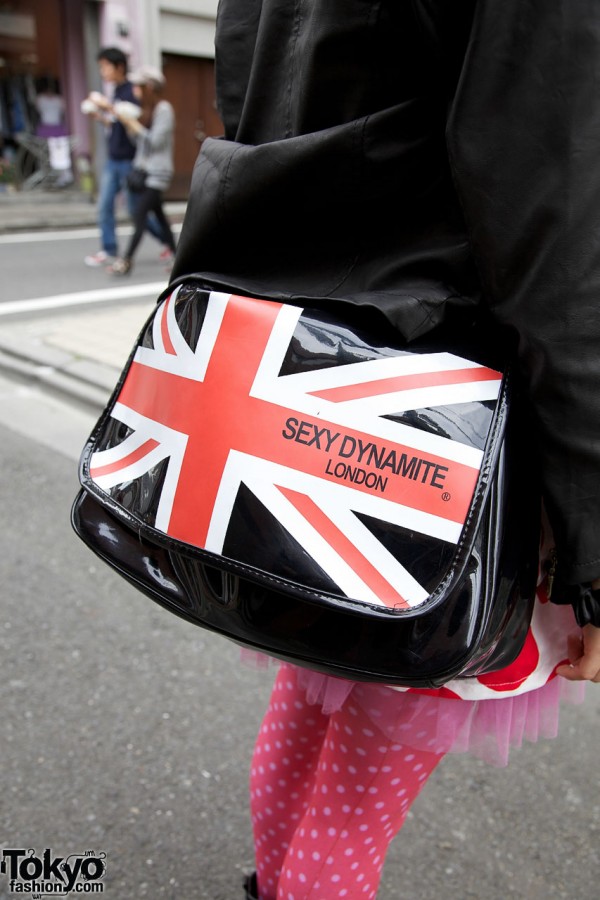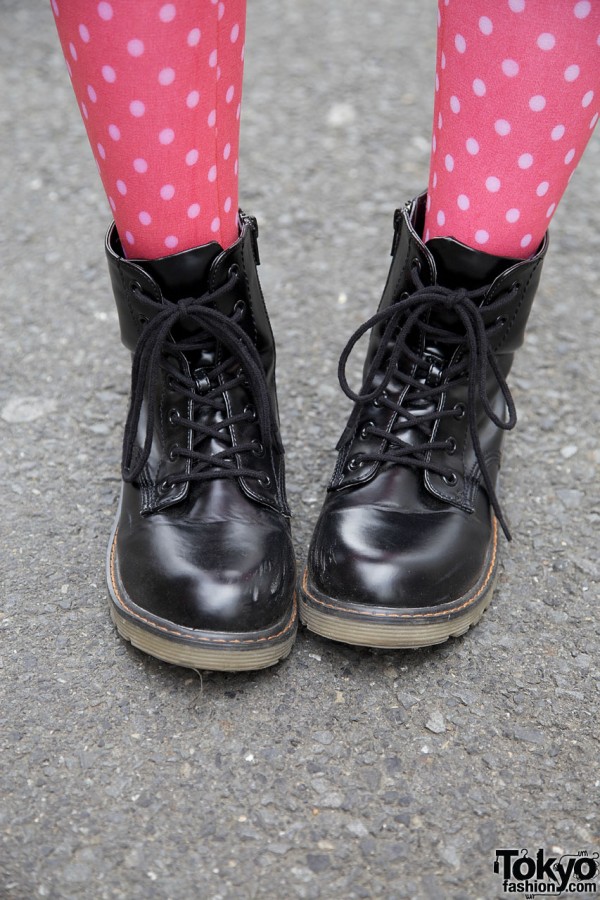 Click on any photo to enlarge it.