Black Lingerie & Top Shop Cheetah Booties
This pretty Japanese girl is Kawakami, a 23-year-old Furita. She's wearing a black Marc Jacobs Evil Slot Machine t-shirt under a black lingerie top from a resale shop. Her cheetah print booties are from Top Shop.
Kawakami is carrying a small black leather Diesel purse and a cheetah print shoulder bag. A small bright wallet from Prada's Miu Miu label is attached to her purse. Her accessories include beaded bracelets and a clear plastic bangle. Black stockings pull the whole look together.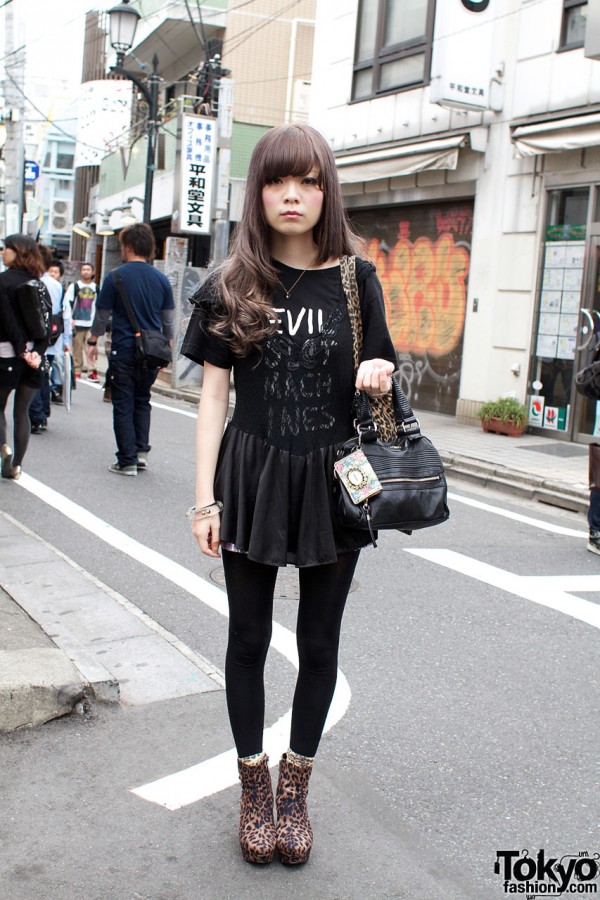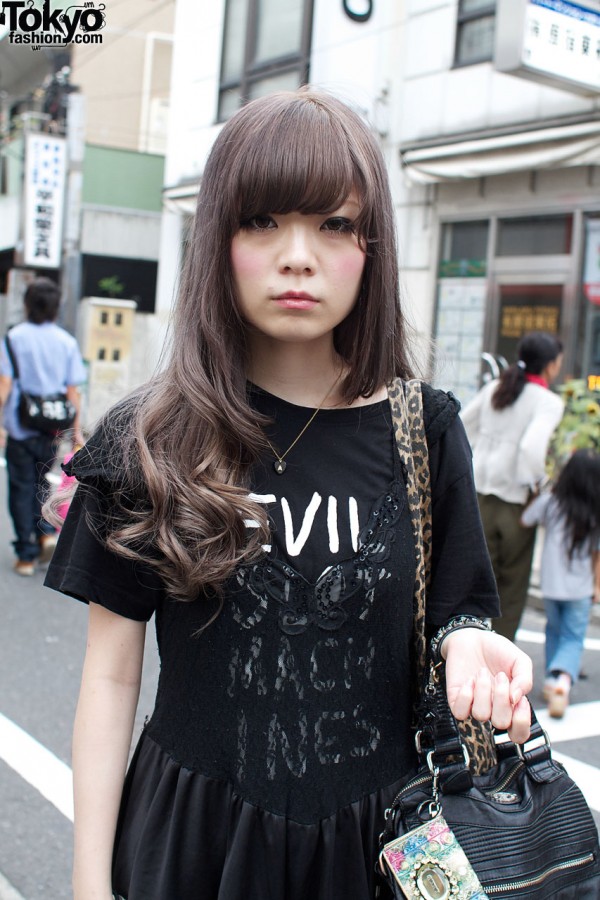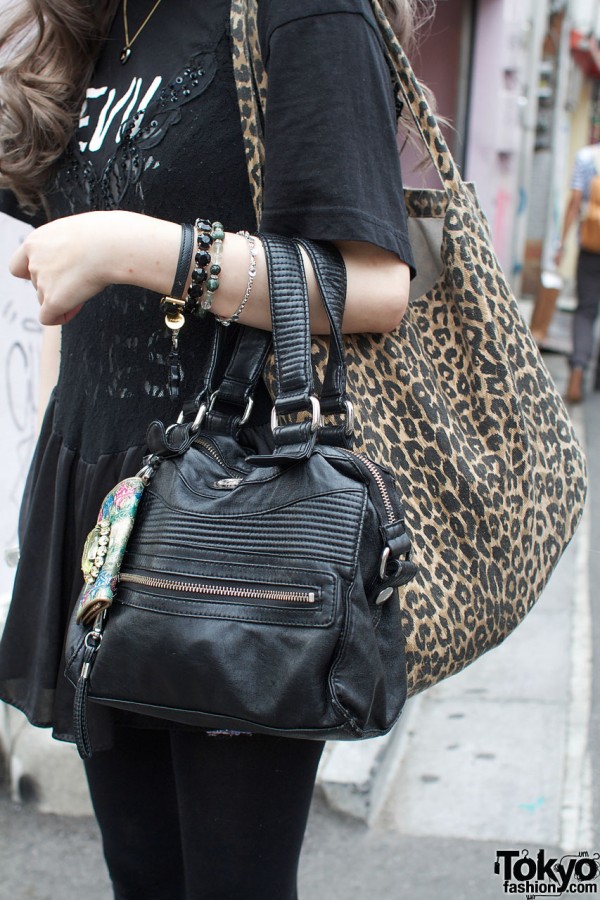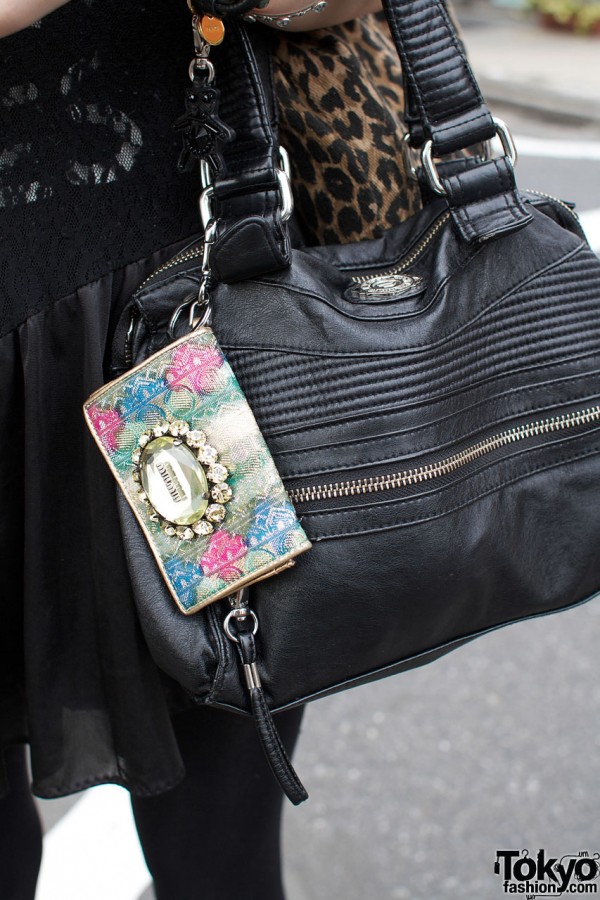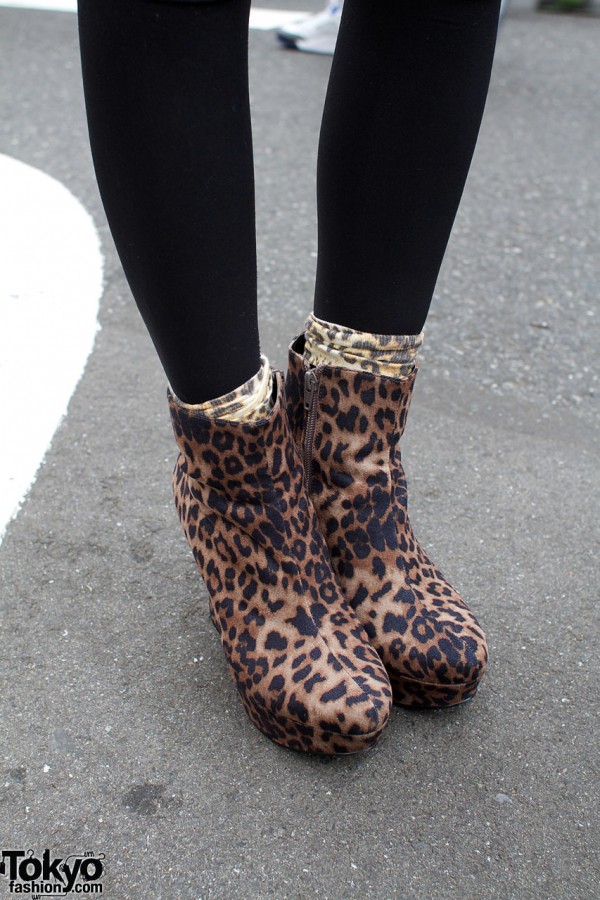 Click on any photo to enlarge it.