Blonde Bob Hairstyle & Studded Nadia Leather Jacket
Meet Gulico! She's 21 years old and was a staff member at the FRUiTS Mix shop in Shinjuku. Besides her great bob hairstyle, she's wearing a studded leather jacket from Nadia in Harajuku, a long black skirt from a vintage/resale shop, cool heels, and a bag also from Nadia. Her accessories include a scarf and gloves to help keep warm in the Tokyo winter. She said that her favorite fashion shops are Nadia and G2?, and that her favorite music includes Shiina Ringo and Blankey Jet City.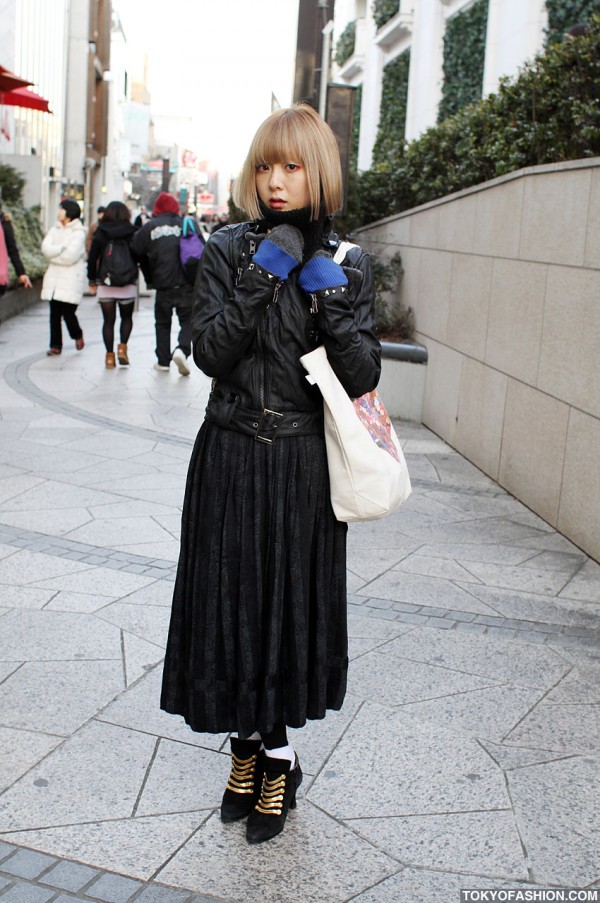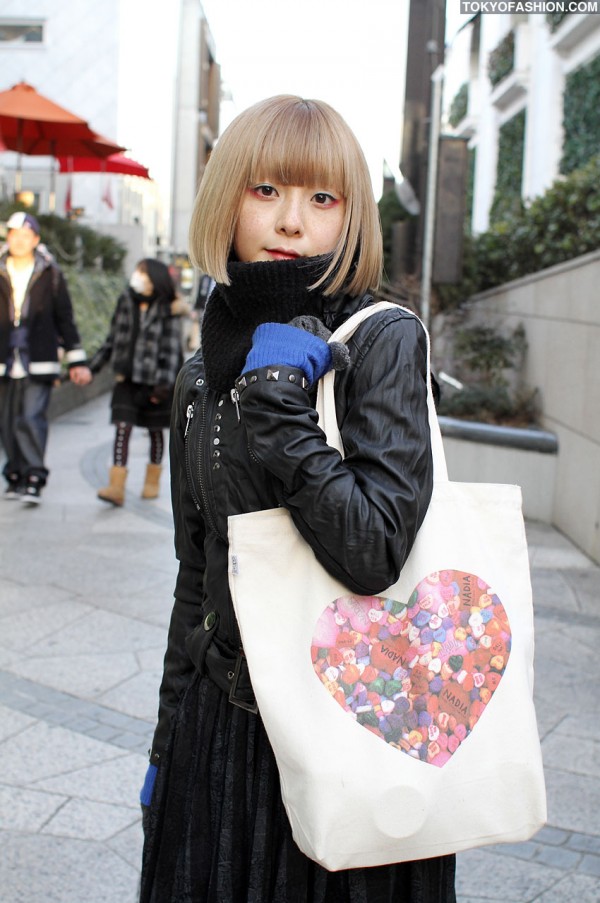 Click either photo to enlarge it.