Blonde Guy, Uniqlo Pants & Bernhard Wilhelm bag
We photographed this blonde Japanese guy with cool black glasses in Harajuku. He's an 18-year-old student named Kojima. His jacket from Kinsella, a local resale shop, features a red and white abstract print. Pinned on his jacket is a large cartoon button (see the large photo below for a closeup of the button). His ripped skinny leg pants are from Uniqlo.
Kojima is carrying a shoulder bag decorated with the logo of designer Bernhard Wilhelm. His favorite shops are Otoe, Kinsella and Totsugeki Yofukuten resale. He likes the music of The Band Apart and Riddim Saunter Orchestra.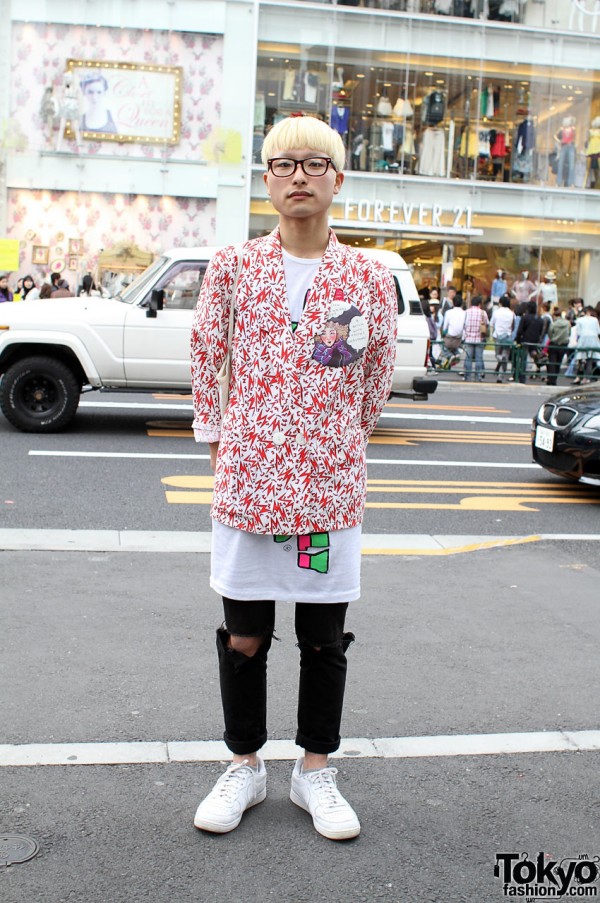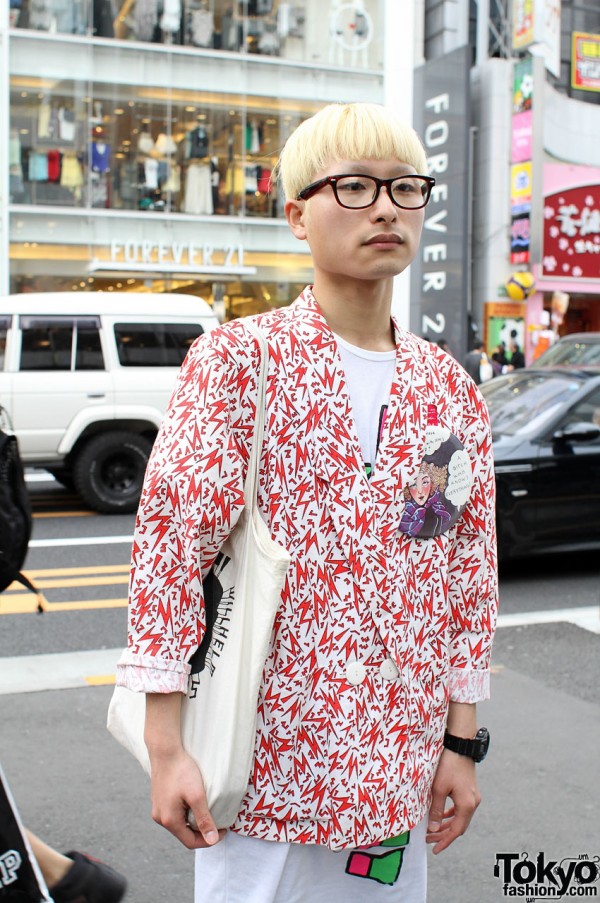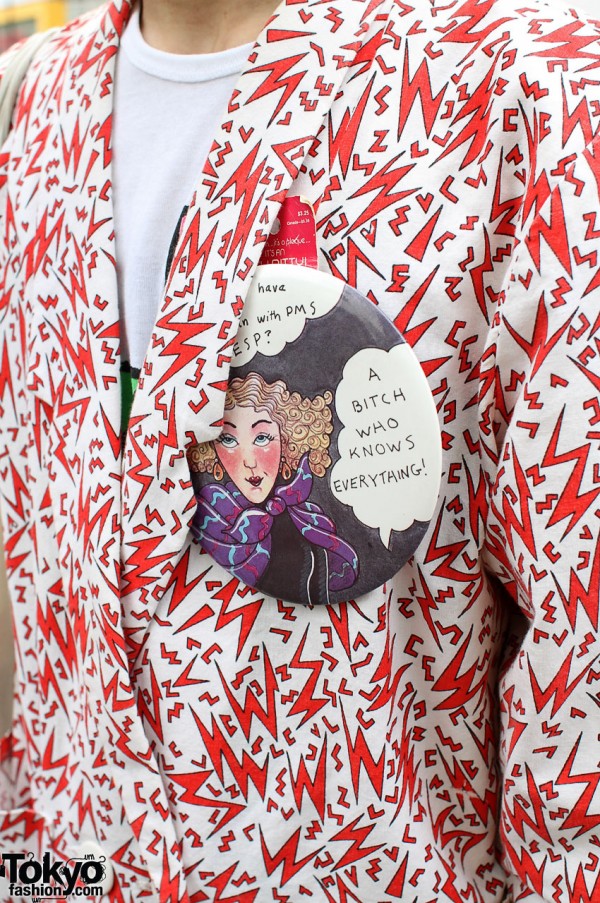 Click any photo to enlarge it.