Blonde Japanese Girl in Pillbox Hat & Veil
This blonde Japanese girl was photographed in Ura-Hara near where Killer Dori meets Cat Street. She is wearing a long flowing layered red dress with black knitted accents and an animal print belt, leopard print heels, a black pillbox hat, and a black veil. (It is not often that we see anyone in a pillbox hat and veil in Harajuku – or anywhere else in Japan, so we were very thankful that she was willing to pose for our picture.) Her is also carrying a vintage-looking flower-covered clutch and a black parasol.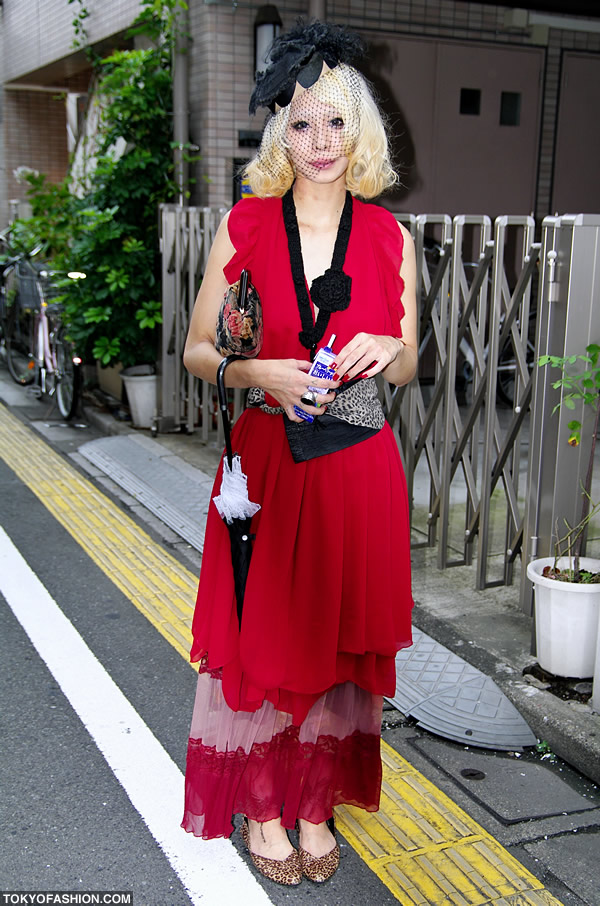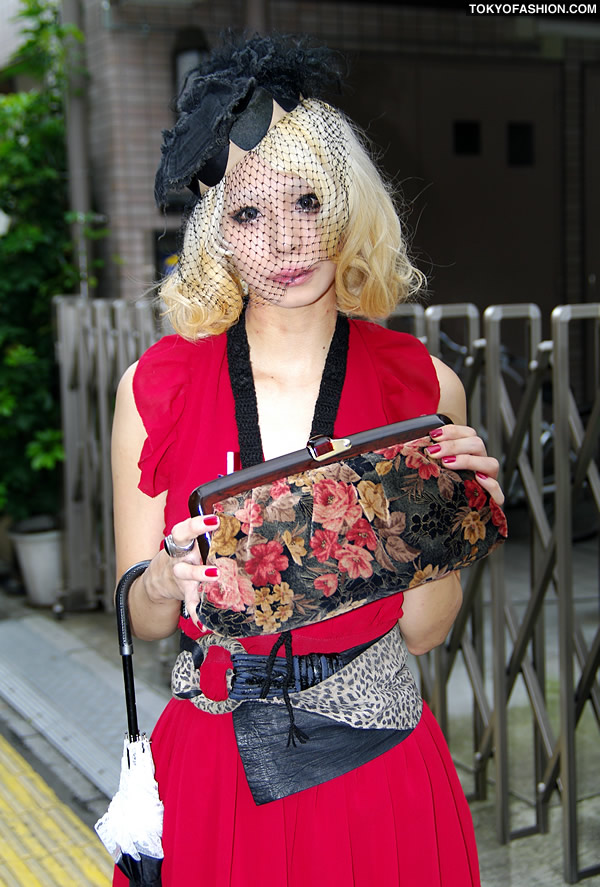 Click the top photo to see it larger.