Blue Haired Fashion Student in David David Tee
We couldn't help but notice this 18-year-old guy with blue hair in Harajuku and had to snap his photo. Okayama is a student at Sugino Gakuen fashion college. He bought his David David t-shirt and tie dye skinny jeans at Candy, a Shibuya select shop. His white athletic shoes are from Converse.
His accessories include headphones and novelty sunglasses (if you look closely at the lens you will see the image of large eyes).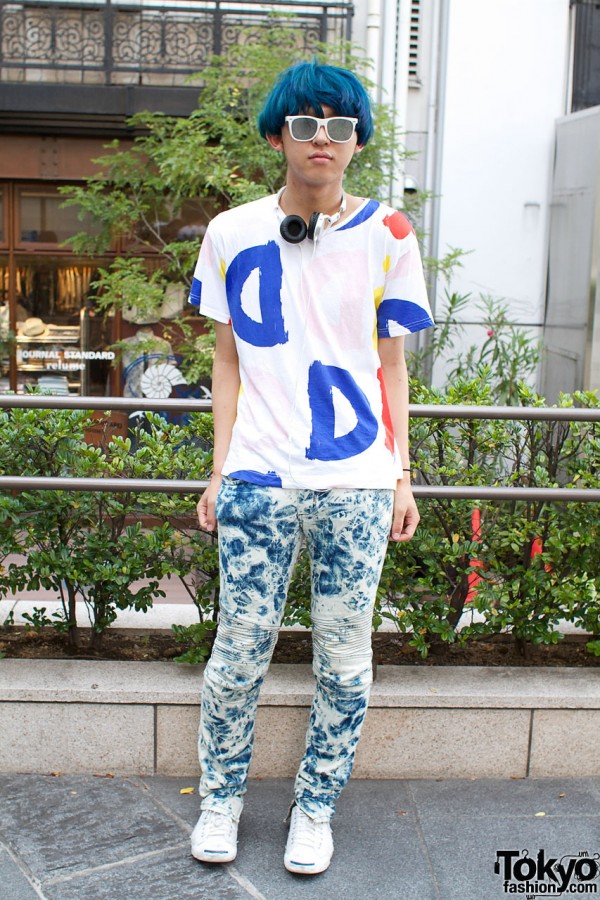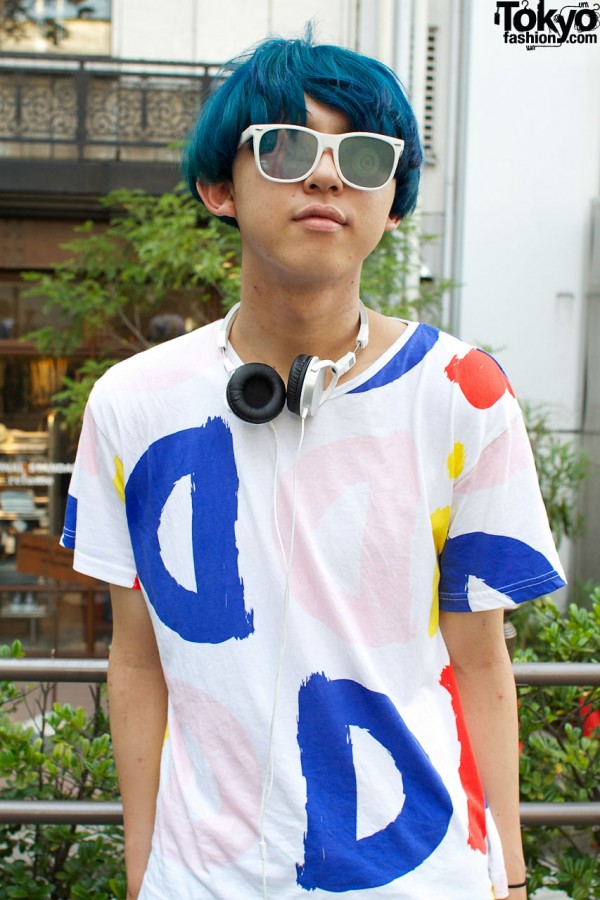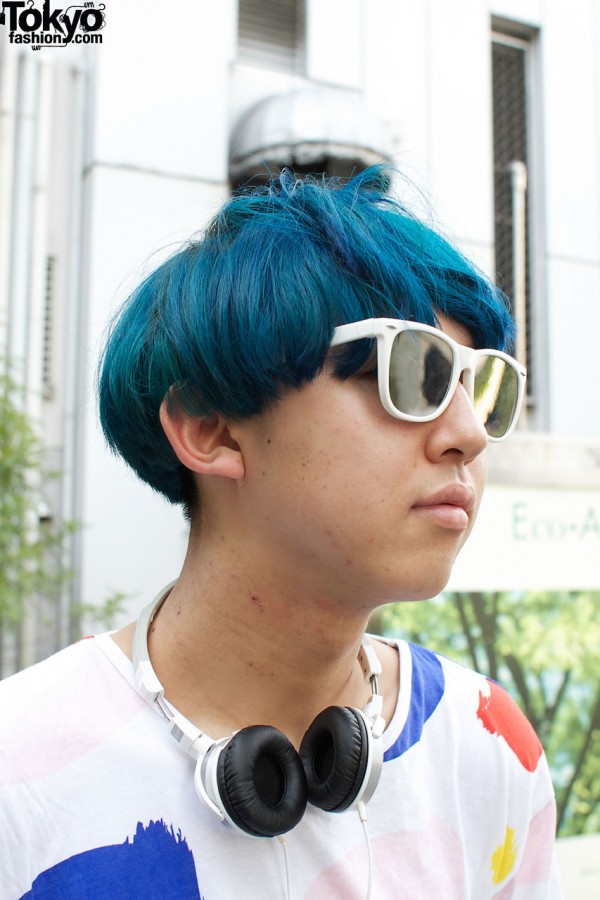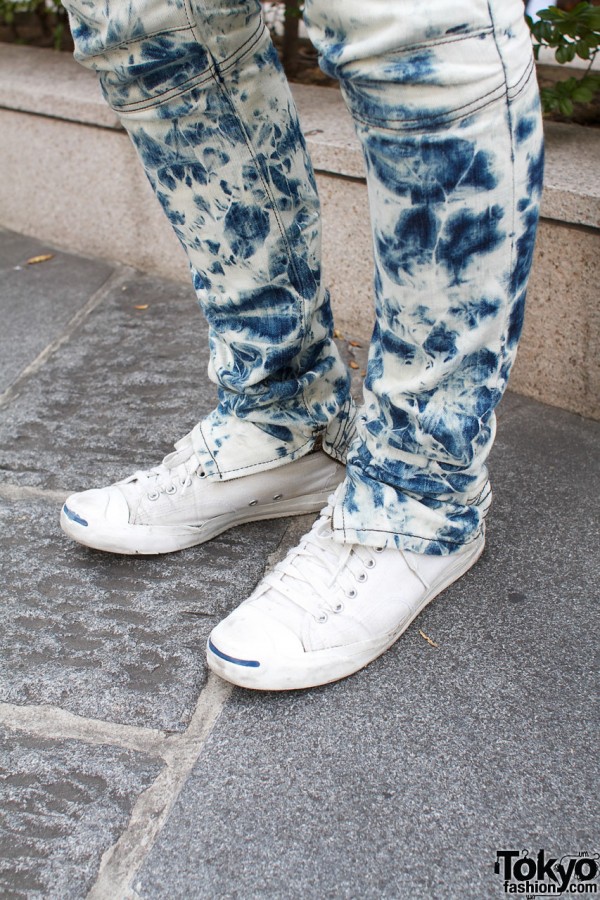 Click any photo to enlarge it.