Blue Pants & Big Sunglasses in Shibuya
A Japanese guy and girl posing for our photo in between Shibuya and Harajuku. The guy is wearing a white t-shirt, blue drop crotch pants, and white lace up boots. The girl is wearing big sunglasses, hoop earrings, a gray dress with a wide belt, and studded sandals. The guy's backpack, which is in front of him on the ground, is by the Japanese brand Porter.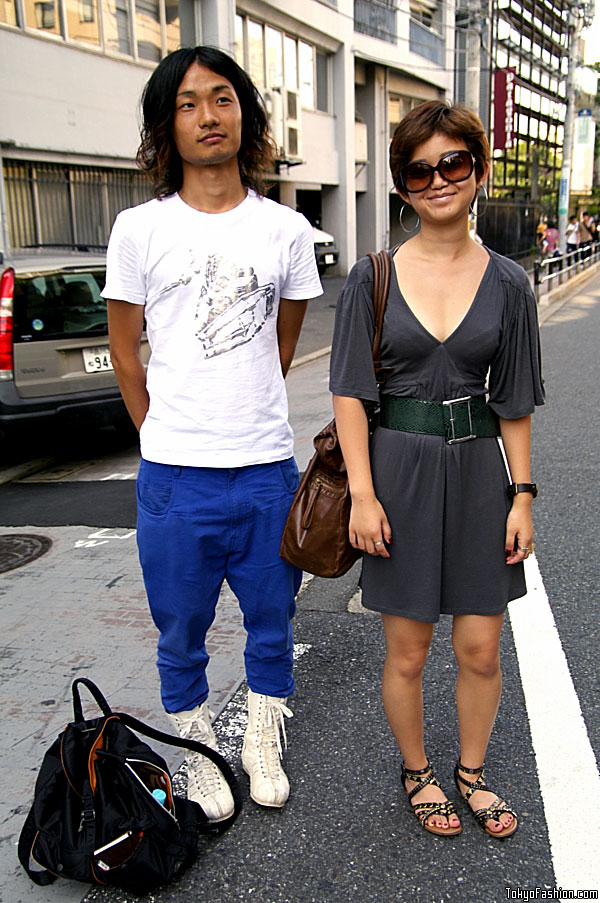 You can click the photo to see it bigger.