BonBon Beret Girl & Guy in Harajuku
This cute Japanese girl and guy were photographed in Harajuku. The girl is wearing a beret with a puffy ball on top. In Japan, they call those balls on the top of hats bonbons – so, that makes this hat an awesomely named "BonBon Beret". Besides that, she's wearing a green dress with lace, bows, and a flower pattern, a black jacket, and shiny black ankle boots with bows on the sides. The guy with her is wearing a flannel/plaid shirt with a black vest, jeans, and shiny black sneakers. In the closeup photo, he's wearing glasses as well.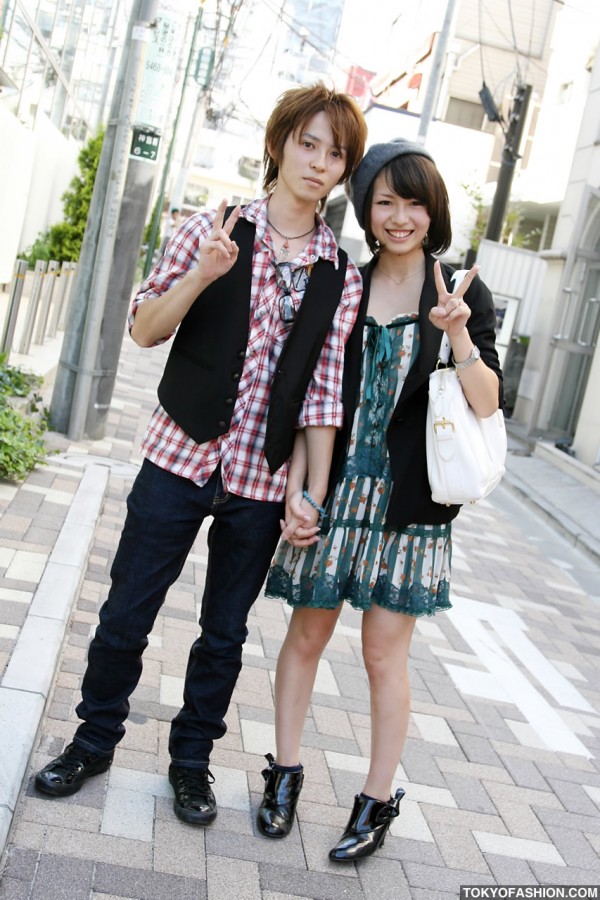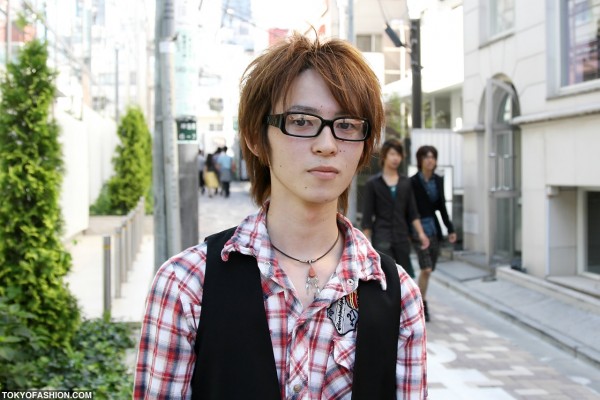 Click any photo to enlarge it.