Boo! Bang! Pow! Dress in Harajuku
A smiling Japanese guy and girl posing on Cat Street in Harajuku, near the Paul Smith shop. The girl is wearing a purple dress with the words "Boo!", "Bang!", "Pow!" all over it. She's also wearing black leggings and dark blue heels. The guy is wearing a colorful striped polo shirt, belted black jeans, and black leather shoes.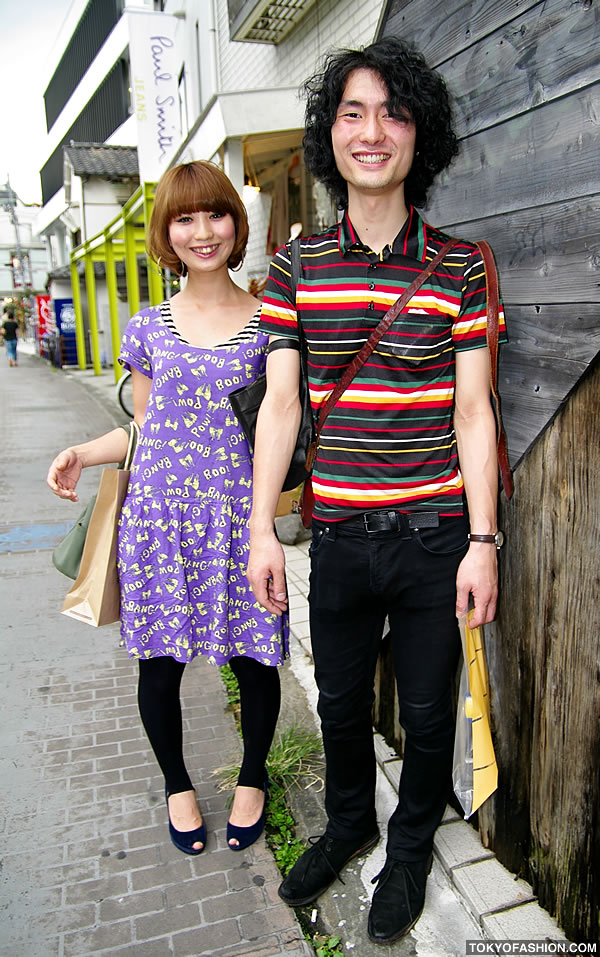 Click the photo to enlarge it.