Bow Tie, White Hat & White Hair in Harajuku
This cool Japanese guy dressed in all light-colored fashion (except the boots) was photographed in Harajuku. He told us he is 19 years old and currently attending beauty college. He's wearing a white hat over his (awesome) white/silver hair, a striped button-up shirt with a bow tie, a long white shirt, a light colored blazer, gray pants from Topman, and black boots. He told us that most of the clothing he's wearing is from resale shops and/or vintage, and that his favorite shops include Kinsella Harajuku and Dog Harajuku.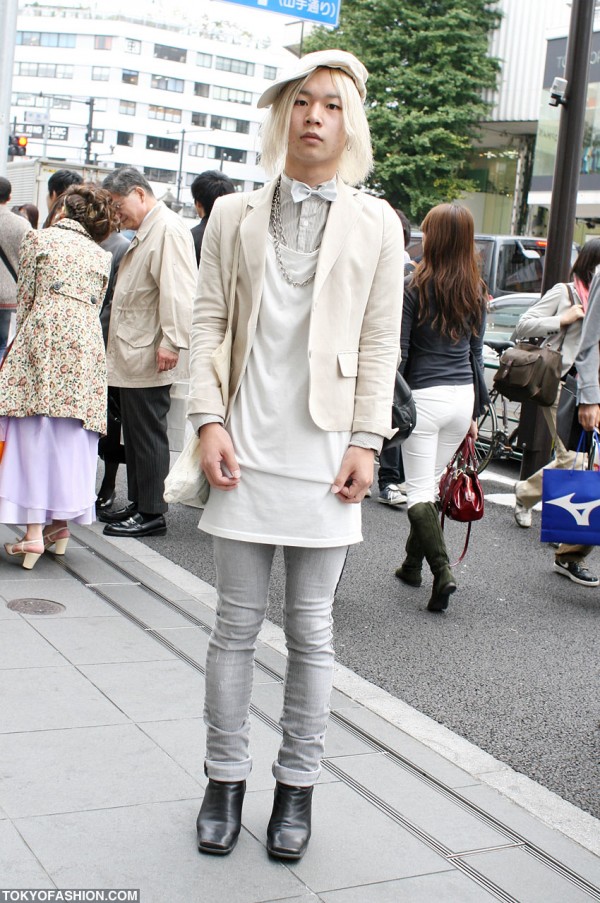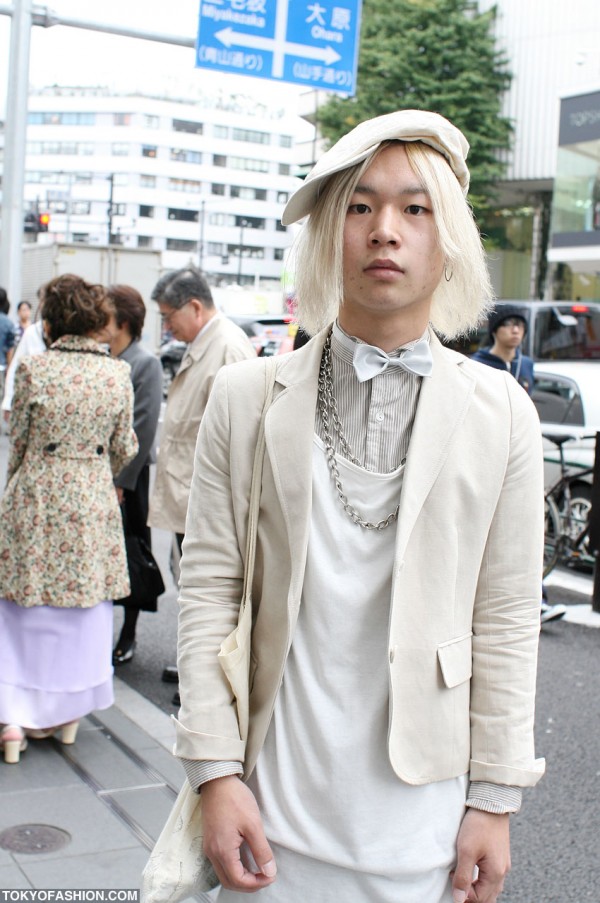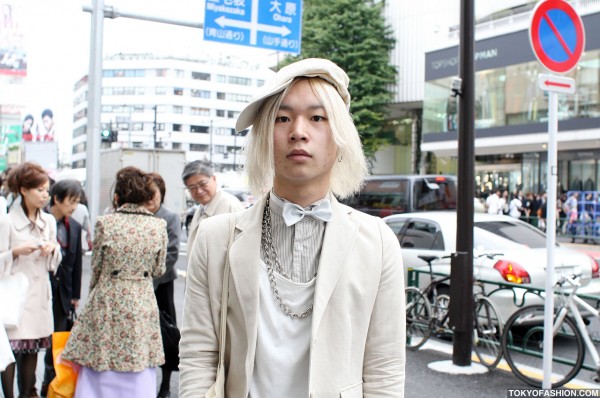 Click any photo to enlarge it.