Archive
Batman Japanese Street Fashion
Browsing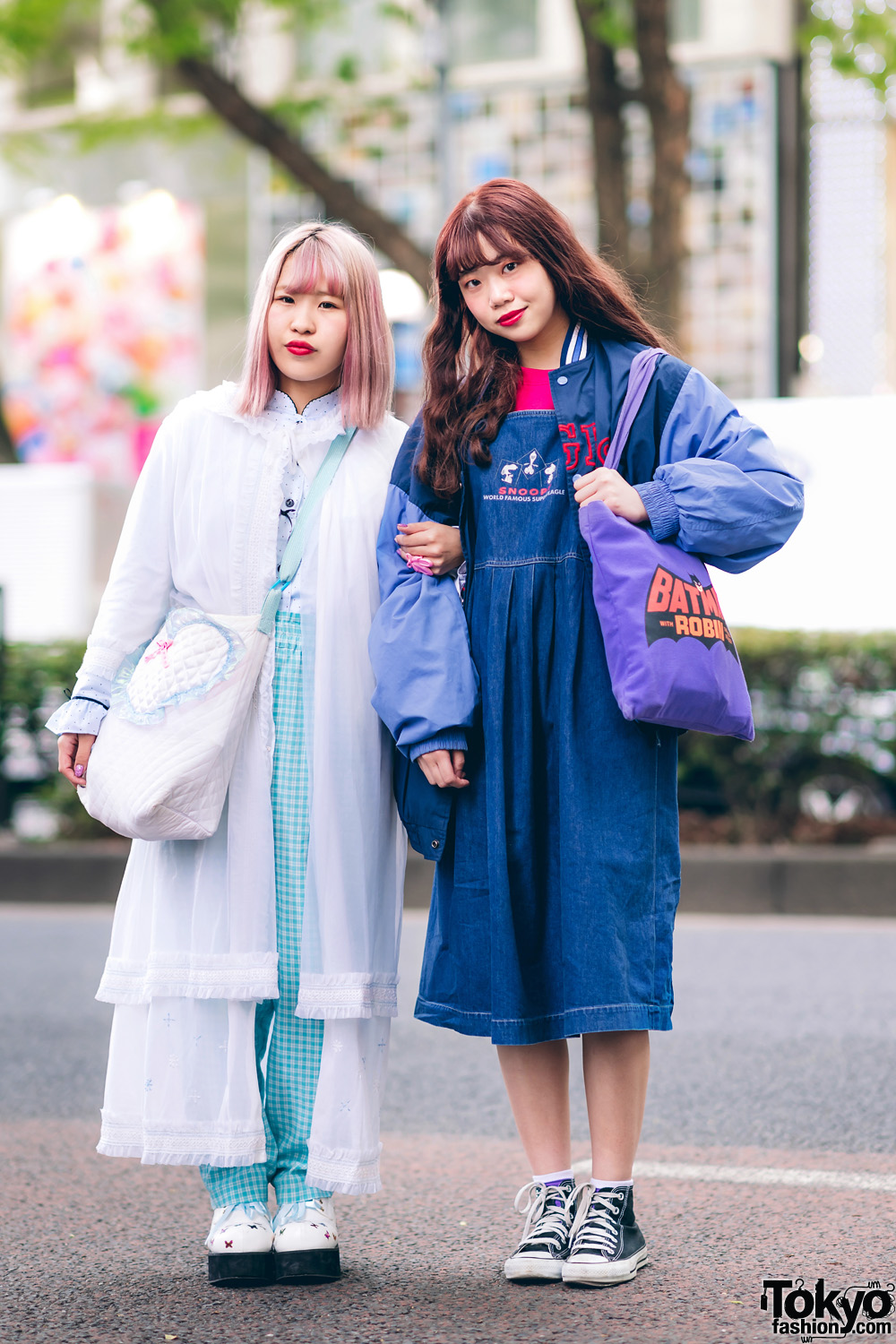 Harajuku girls sporting a sheer robe pajama fashion and denim fashion while out and about on the street.
Read the full article »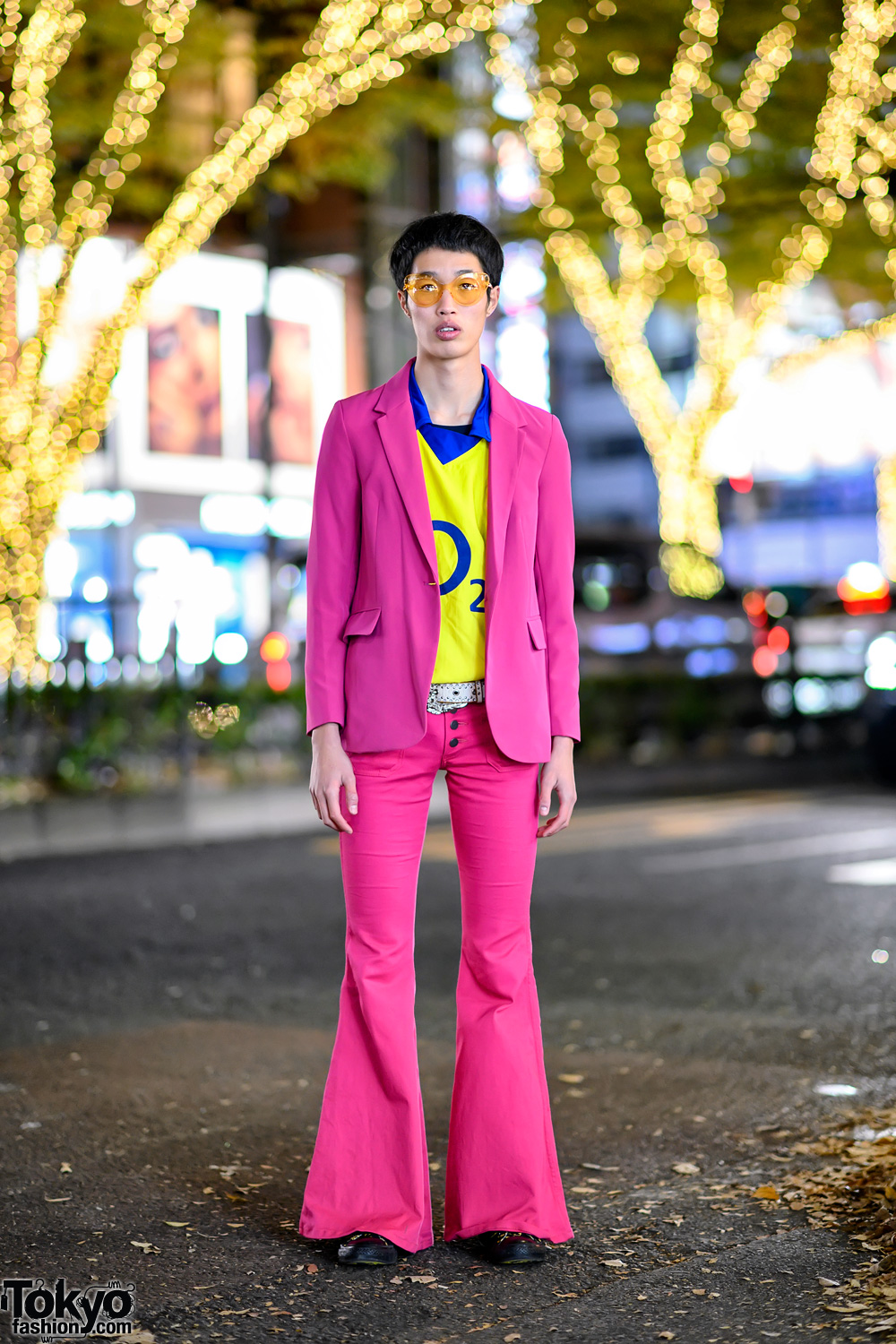 Harajuku guy in colorful retro street style with a pink suit, flare pants, yellow tinted glasses, and Batman logo print sneakers.
Read the full article »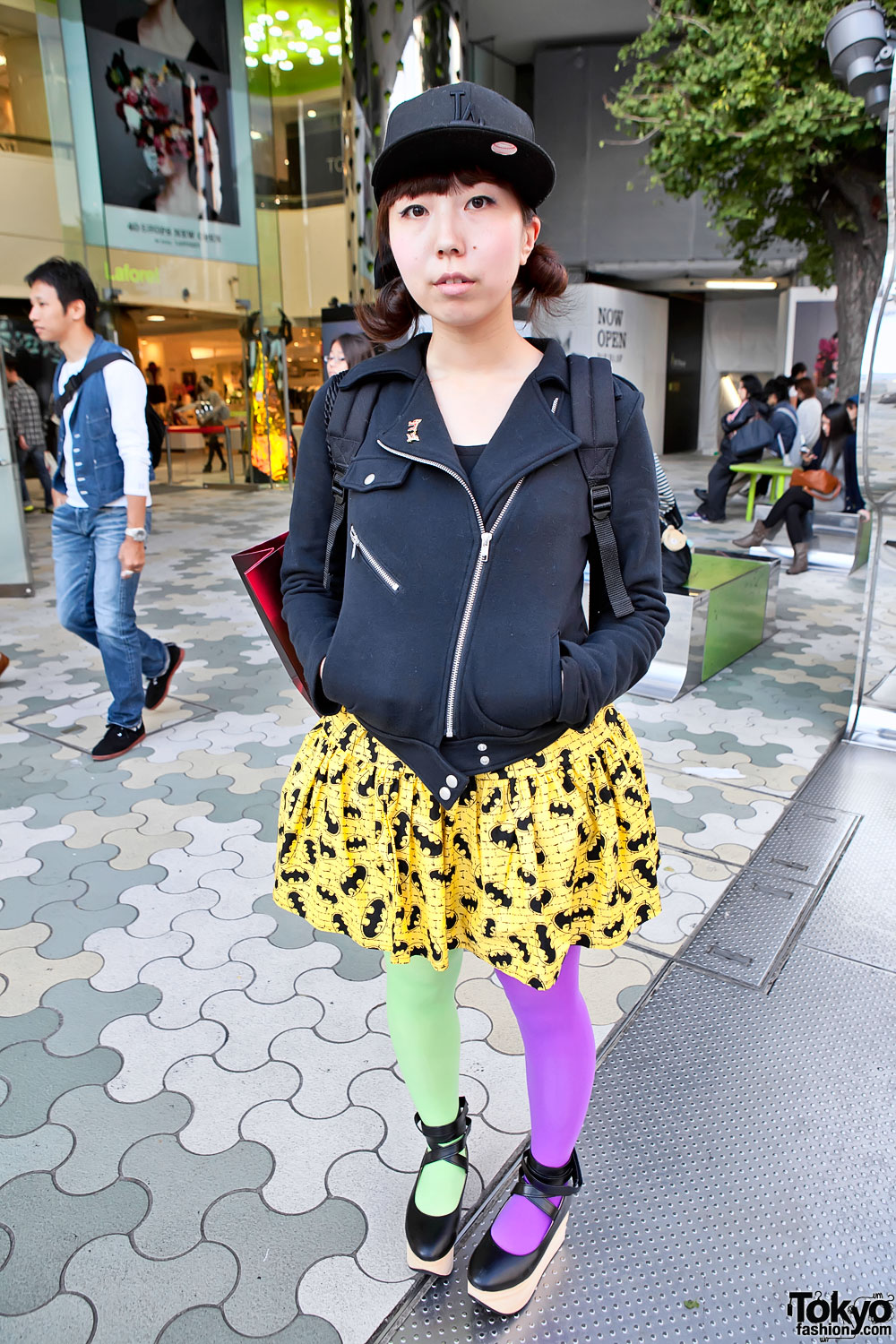 Japanese girl wearing a Batman skirt, colorful non-matching tights, a baseball cap, and rocking horse shoes on the street in Harajuku.
Read the full article »