Archive
bulle de savon Japanese Street Fashion
Browsing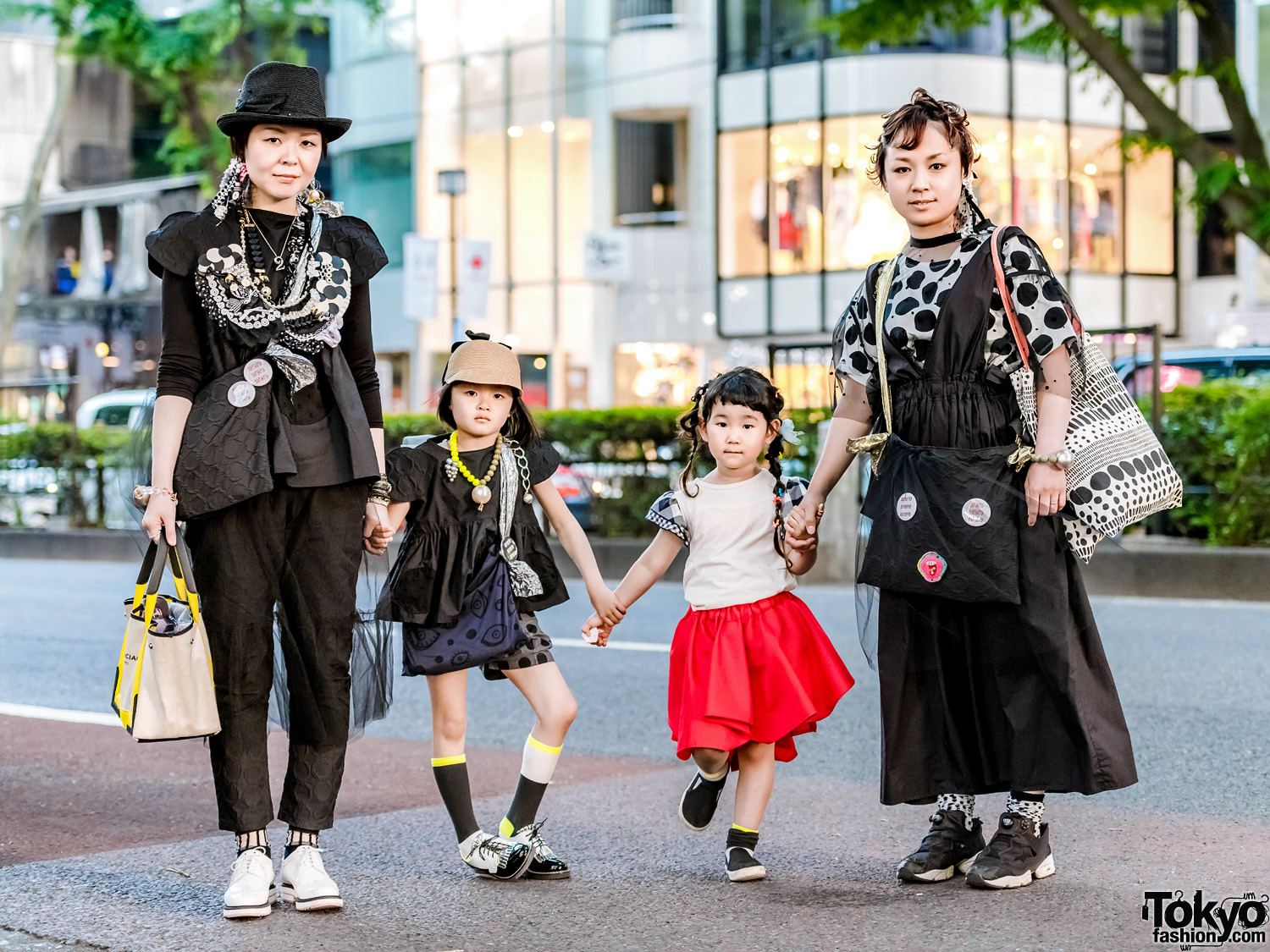 Japanese mothers and daughters sporting monochrome street styles while out and about the street one early evening.
Read the full article »
Tokyo Bopper shop staff in cute pastel fashion wearing a colorblock jacket, textured flare skirt, socks over stockings, platform t-strap shoes, and a bow sling bag.
Read the full article »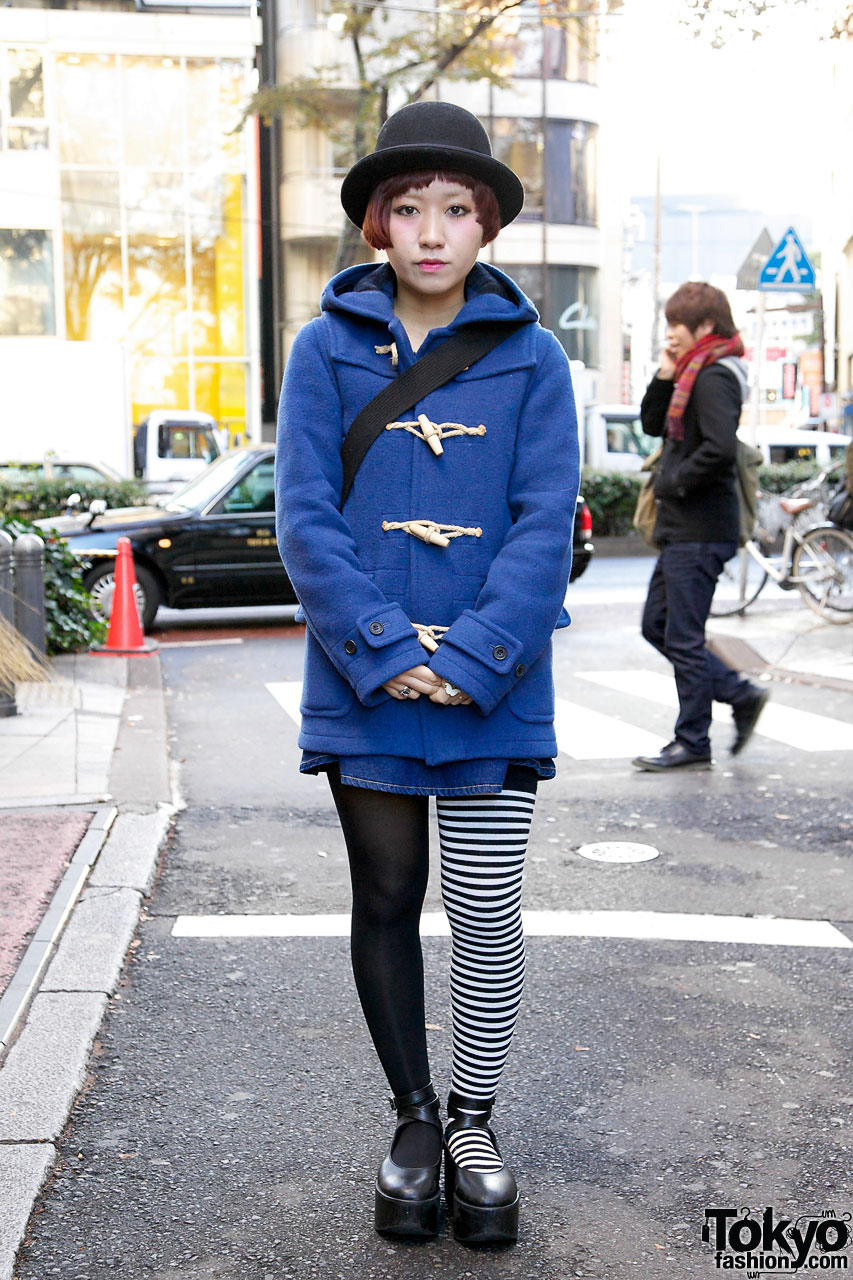 Harajuku girl with contrasting tights, blue coat with toggles, derby hat & RNA crossbody bag.
Read the full article »