Archive
Grail Japanese Street Fashion
Browsing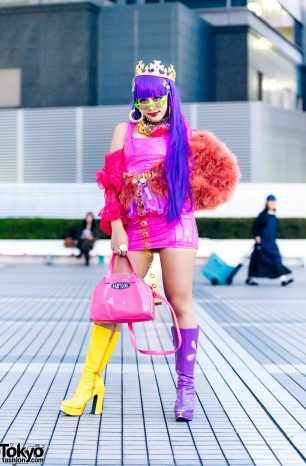 Bunka Fashion College student sporting an avant-garge streetwear look featuring a vinyl dress, layered jackets and patent leather boots.
Read the full article »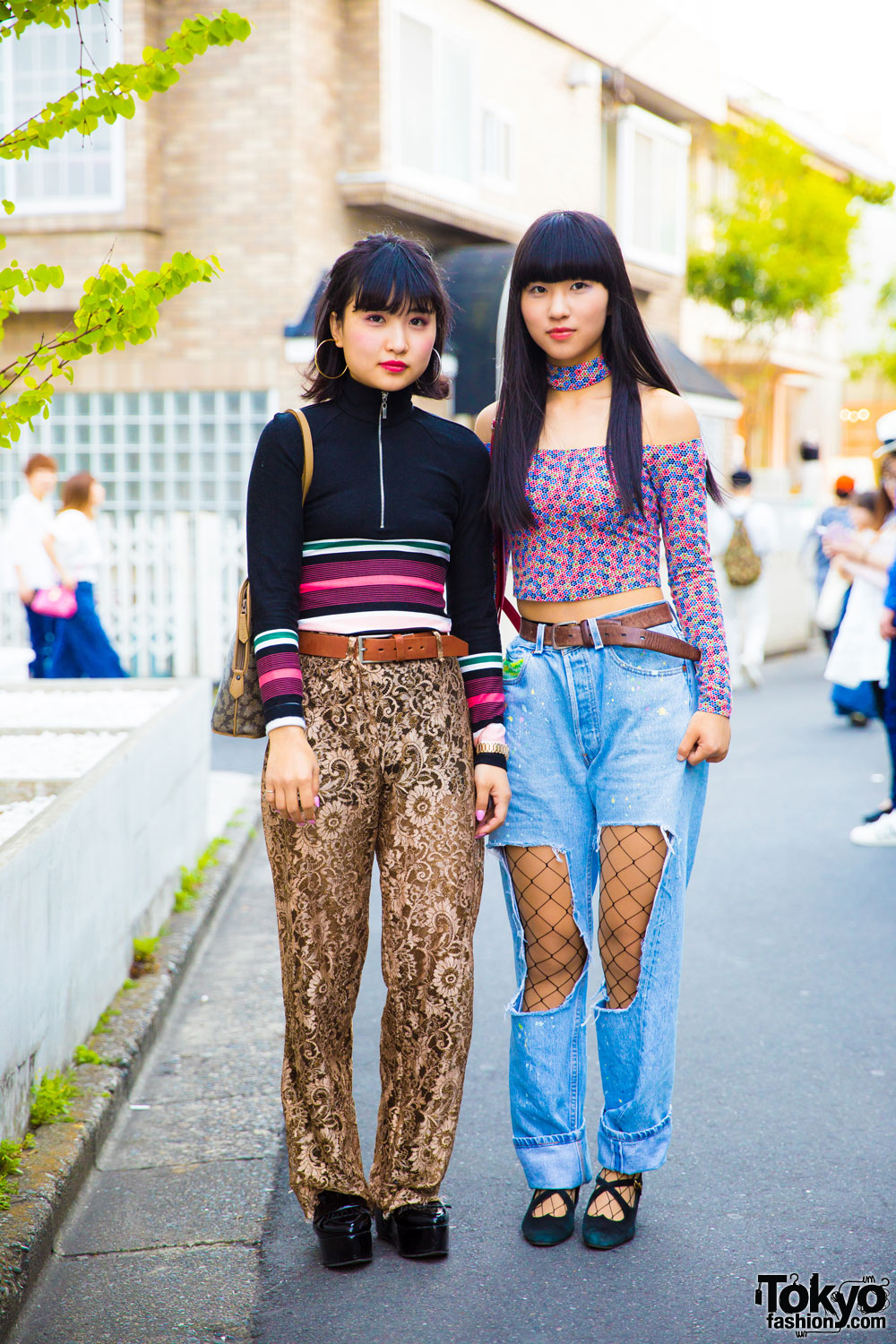 Harajuku girls in graphic street fashion w/ off-the-shoulder cropped top, cutout jeans, heeled shoes, turtleneck sweater, printed pants, platform loafers, handbags and accessories.
Read the full article »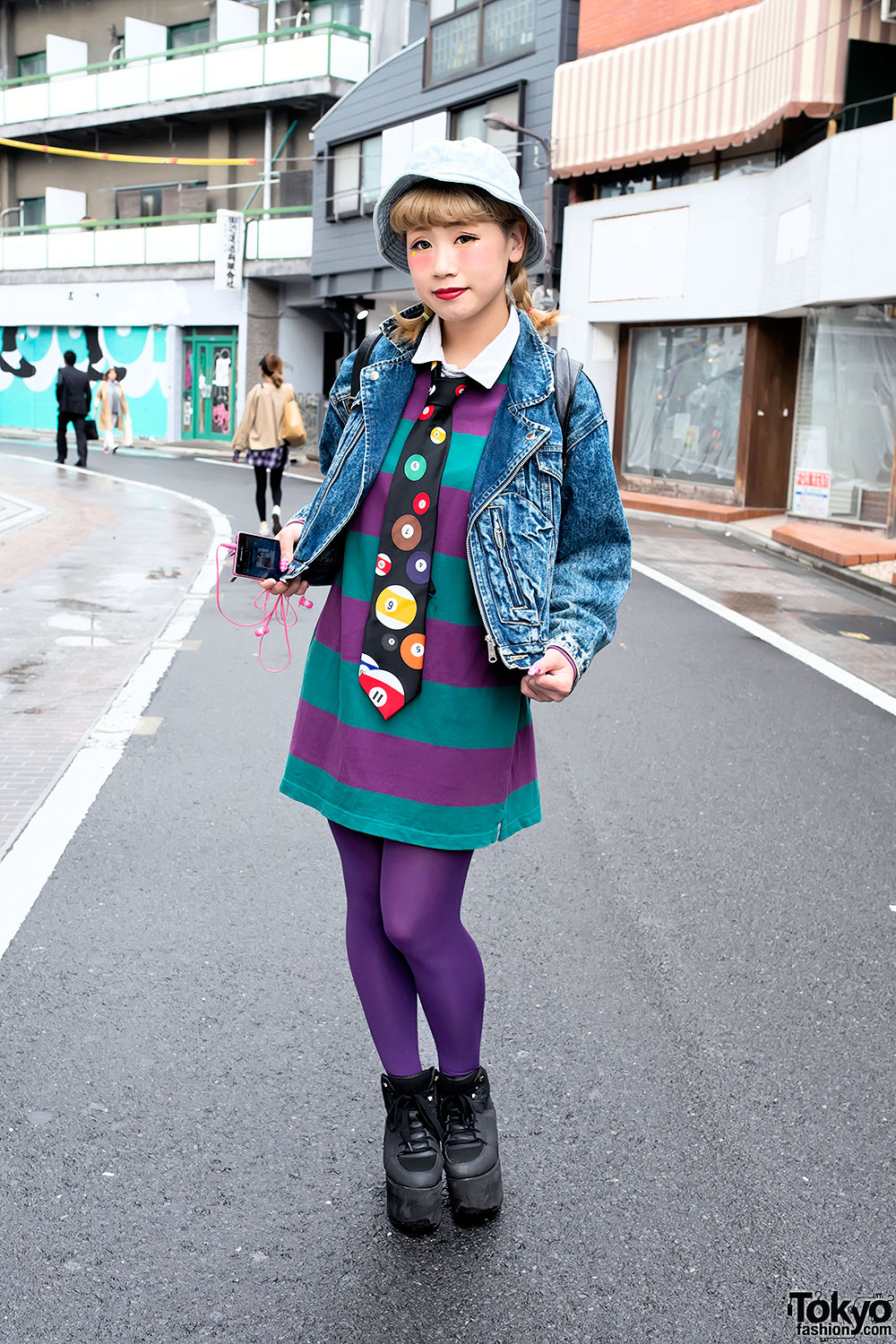 Spinns Harajuku staffer on Cat Street wearing a resale acid wash jacket with a striped dress and platform sneakers.
Read the full article »