Bunka Student with Blue Hair & Super Lovers Shirt
This is Abiko, a19-year-old Bunka Fashion College Student. The first thing we noticed is her blue and auburn streaked hair. She's wearing a Super Lovers top covered with stars over a short black skirt from a resale shop. She's also wearing black Nike Jordan shoes with blue striped athletic socks. Her cool back pack is from X-Girl.
Abiko has an eye-catching manicure with red, purple and black fingernails. Her accessories are from G-Shock and Monomania.
Abiko likes the music of Yuki. Her favorite stores are RNA and Monomania.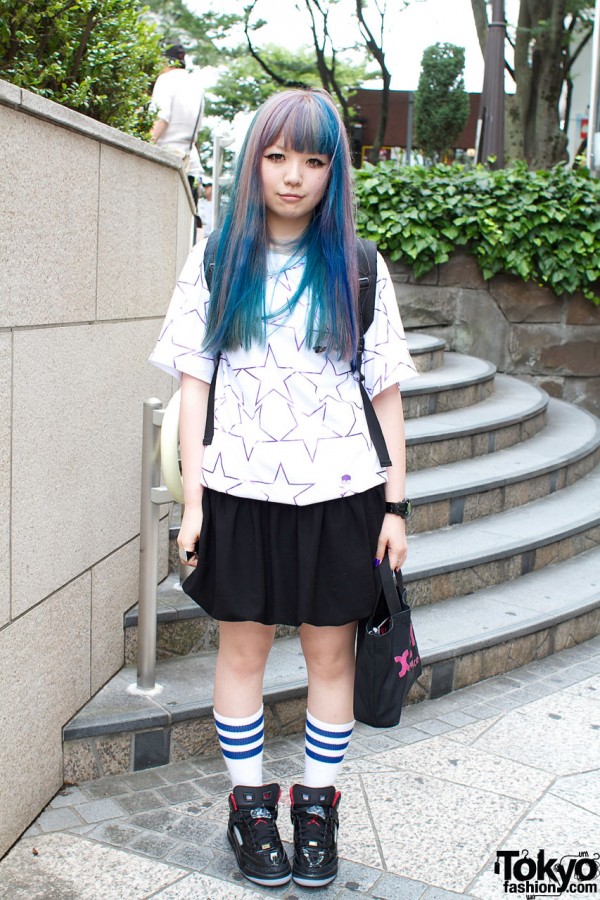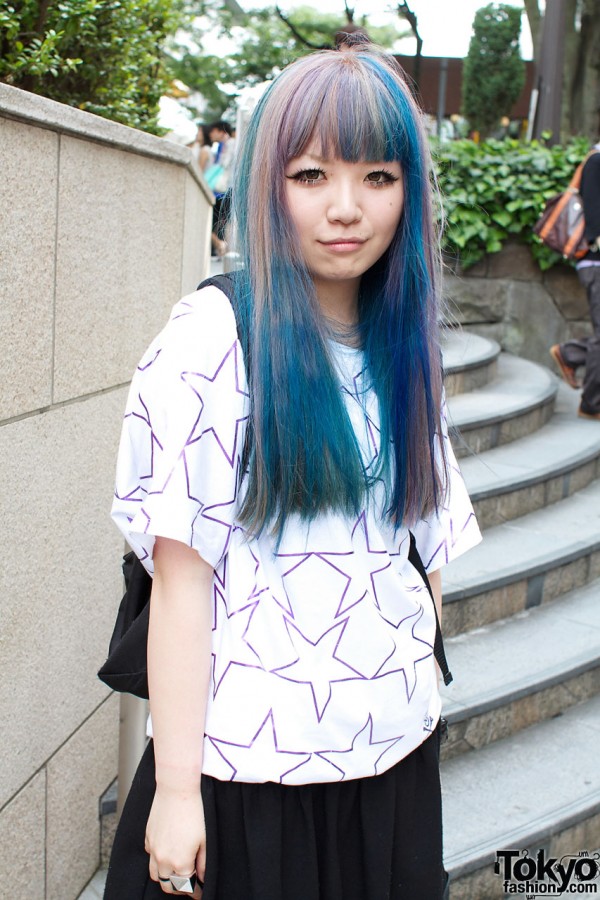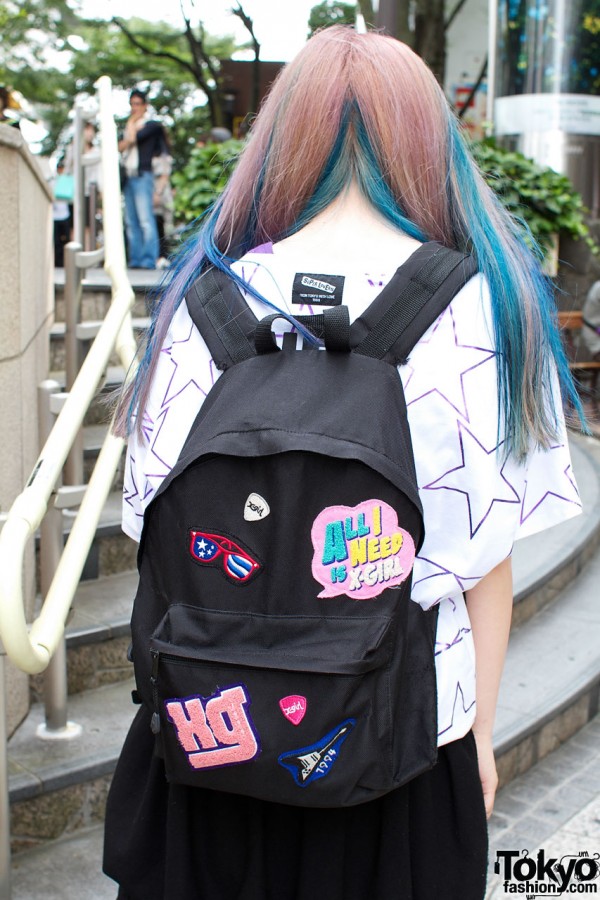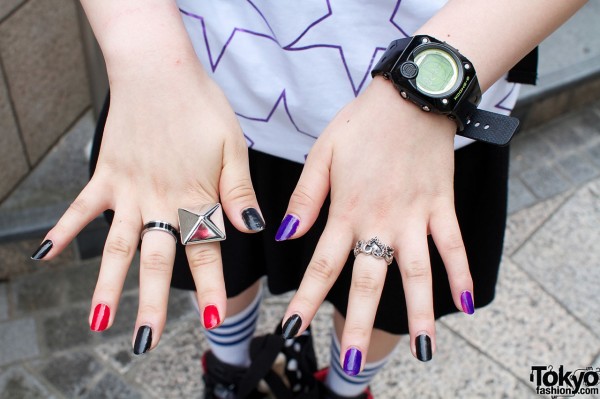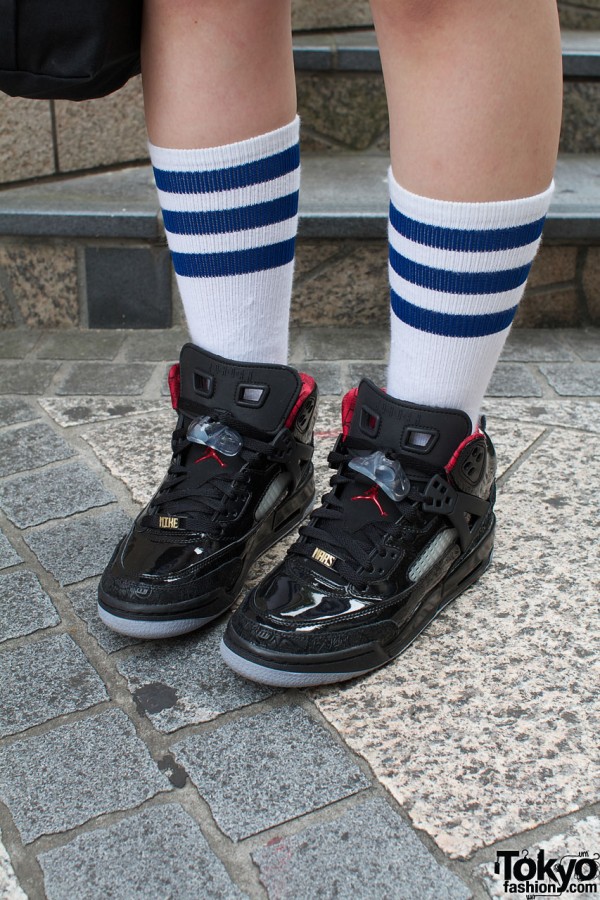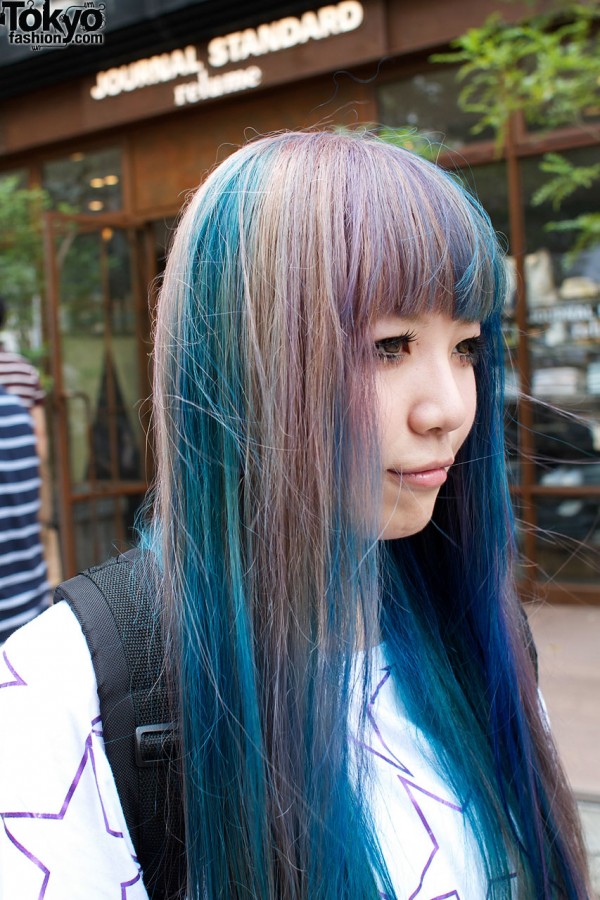 Click any photo to enlarge it.