Bunkaya Zakkaten Closing Landmark Harajuku Shop After 40 Years
Bunkaya Zakkaten – one of Harajuku most unique and longest running boutiques – has announced that it will be closing its doors for good on January 15, 2015.
Bunkaya Zakkaten has been Harajuku's go-to place for quirky, kitschy and bizarre import goods and fashion accessories for decades. Originally opened in 1974 on Shibuya's Fire Dori, the shop moved to its current Cat Street location in 1989. The closure will mark the end of a forty-year run for a truly original shop – and a Harajuku landmark.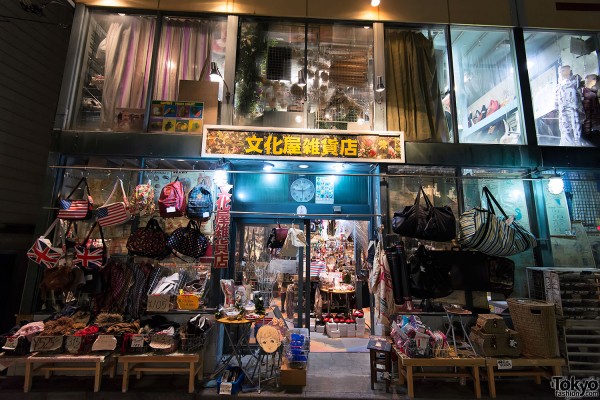 Bunkaya Zakkaten has been a favorite stop for generations of Harajuku's famous street fashion kids looking for off-the-wall accessories to accent their handmade and vintage outfits. In addition to unconventional fashion items and accessories, Bunkaya Zakkaten is famous for selling a variety of unusual goods (including chairs with faces, teapots, illustrated bags, clocks shaped like animals and buildings, one-of-a kind home goods, bizarre wall art, retro postcards, and more), many of them imported from around Asia.
The shop also built a cult following with designers and creatives from around the world. Paul Smith has been a fan – and frequent customer – since the 1980s. As recently as last year, Bunkaya Zakkaten and Paul Smith collaborated on a series of handmade limited edition collaboration goods.
At the time of the Paul Smith collaboration, Bunkaya Zakkaten's president Yoshitaro Hasegawa shared his philosophy with Weekender Magazine:
"…(fashion) should be enjoyable and that is far more important than making a profit. Some people think I am crazy (and say) 'these are handmade goods, why don't you charge more?' But I am not interested in money; I honestly couldn't give a damn if one or all of these items were sold. The most important thing is the heart and soul that went in to making them."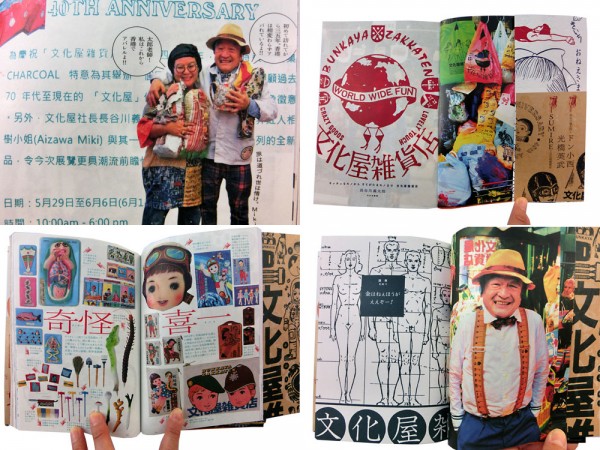 To celebrate the shop's 40th anniversary earlier this year, they published a book called "From the Kitsch to the Bizarre – Bunkaya Zakkaten".
But the 40th anniversary book won't be all that's left to remember them by – as the Hong Kong branch of Bunkaya Zakkaten will remain open. It will be the last shop carrying on the Bunkaya Zakkaten name, with the Osaka branch closing on the 20th of this month. Now 67 years old, Hasegawa has promised that he is working on new ideas for the future.
Here is a translated version of the official message that Hasegawa posted on Bunkaya Zakkaten's social media accounts announcing the closure:
Thank you very much for the great love you have given us over these last forty years. To celebrate our 40th anniversary a commemorative book was published this year, and although the world of miscellaneous goods is a tough nut to crack, I'm pretty sure that we have left our mark.

Running a store basically involves waiting to welcome customers to the store, and although I've been able to work under this concept of "waiting", from now on I think I would like to personally work on concepts for the future, including projects which meet the needs of other countries.
The reaction to the announcement on Japanese social media has been a mix of shock and sadness. Longtime customers posted their memories of first visiting the store decades ago. Many in the fashion scene have agreed that it's hard to imagine Harajuku without the quirky one-of-a-kind boutique.
But all good things must come to an end, and January 15 2015 will be the day we all say farewell to Bunkaya Zakkaten Harajuku. If you're in Tokyo between now and mid-January, we highly recommend that you stop in to say farewell to this piece of Harajuku history.
For more information, check the Bunkaya Zakkaten official website or Facebook Page.