CA4LA Hat, White FILA Shorts & Orange Reebok Sneakers
This cool guy who looks ready for a resort is Ippei, a 21-year old Toyo University student. Ippei is wearing a colorful print shirt from a used clothing store with a white jacket and white FILA shorts. His orange sneakers are from Reebok. Accessories include a black hat from CA4LA, sunglasses and a copper link necklace from a resale shop. His white fabric bag is handmade.
We asked Ippei about his favorite sources for fashion and the answer was Hiro Shop and Light Cave. When we asked about his favorite music, the answer was The Blue Hearts. You can find out more about Ippei on Twitter.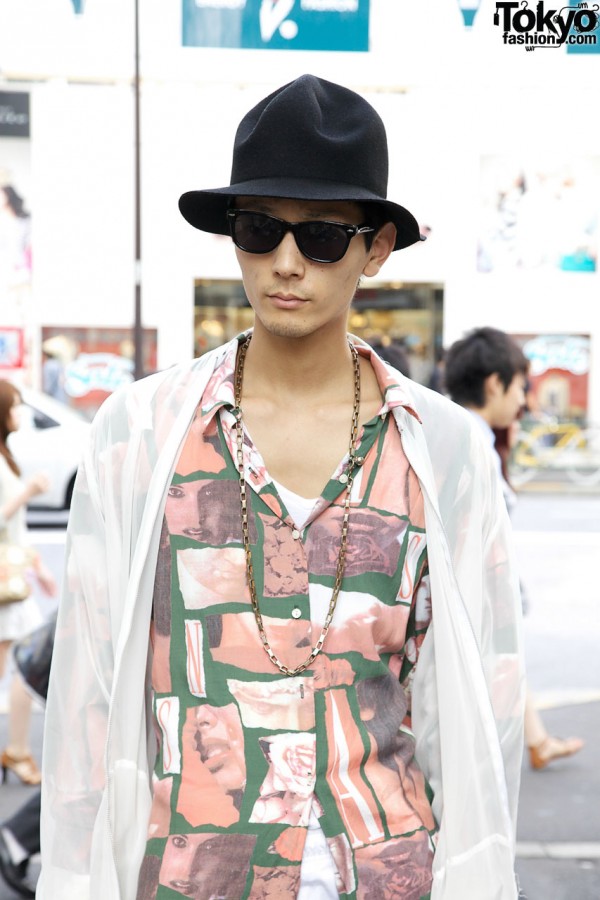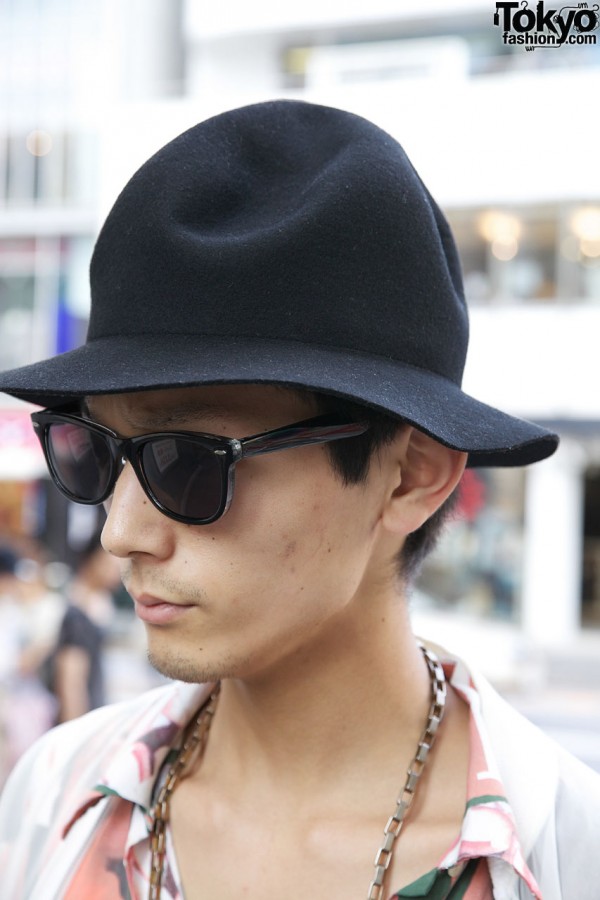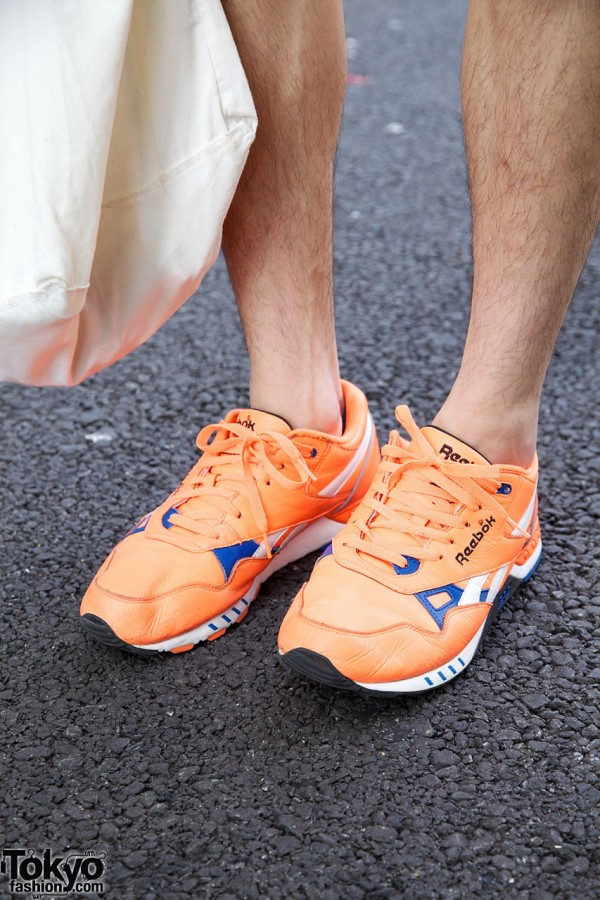 Click on any photo to enlarge it.