Cameo, Seersucker Blouse & Makeover Skirt
This cute blonde girl is Ayahara, a 20-year-old student. With the exception of the Nikon camera around her neck and her Panama Boy skirt (which is cleverly constructed from white dress shirts), her eclectic style reminds us of a fashionable lady from the 19th century.
Ayahara is wearing a striped sear sucker blouse with puffed sleeves, a white flowered hat with a narrow brim and a cameo locket on a black velvet ribbon around her neck. Her wide black belt features an ornate gold medallion. She's also wearing cute bright blue flats with sheer socks. Her black nylon bag is from Hotaru Ishi.
We asked Ayahara about her favorite music and were a little surprised when she named King Crimson, a progressive rock band that's been around since the 1960s.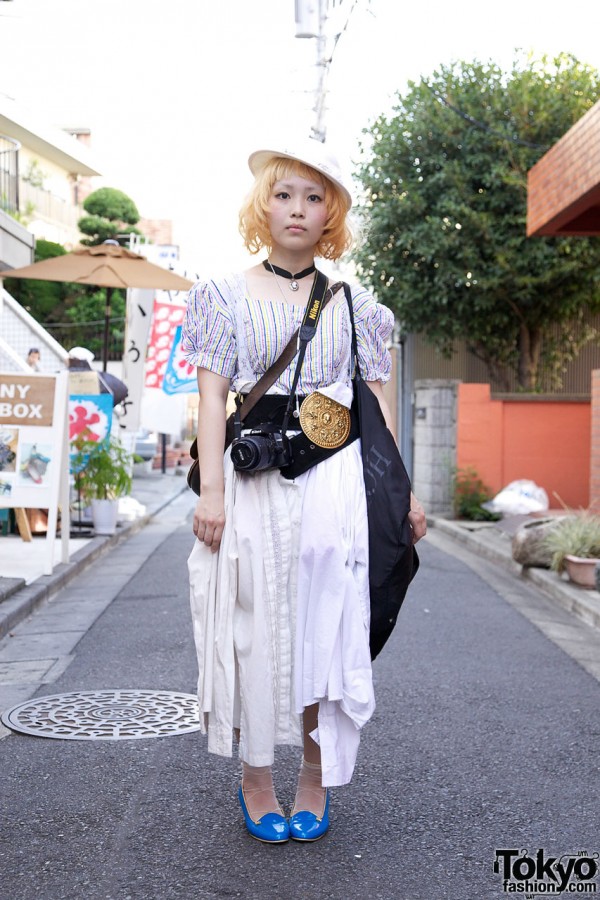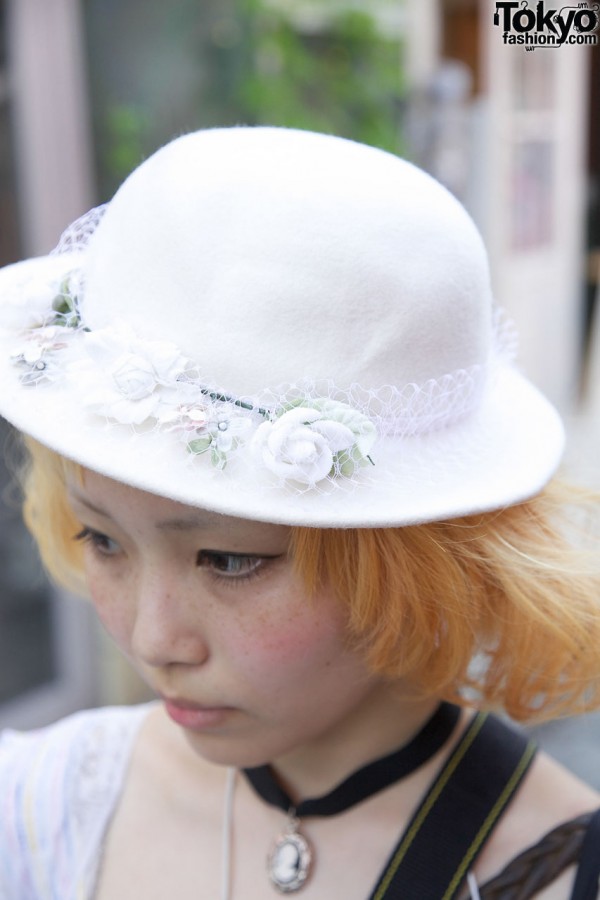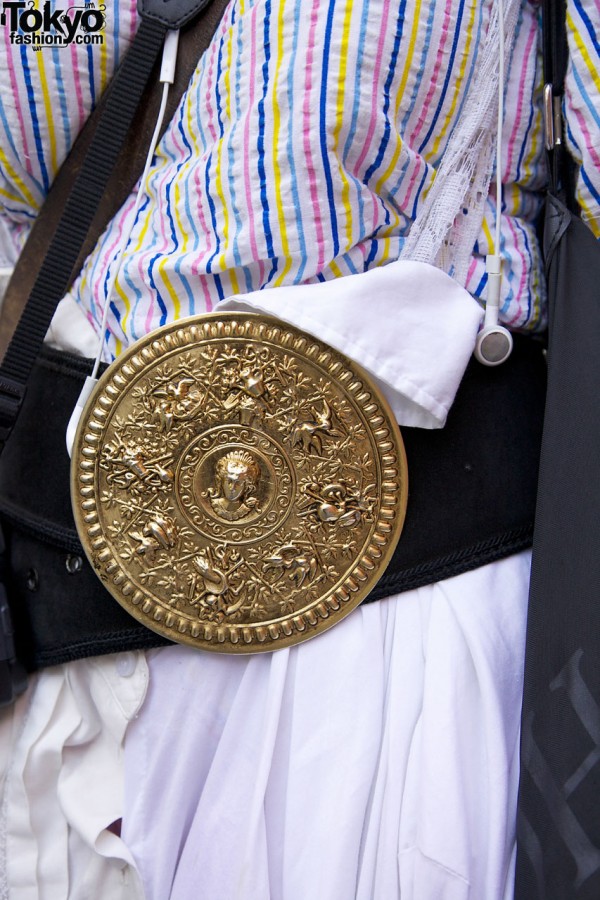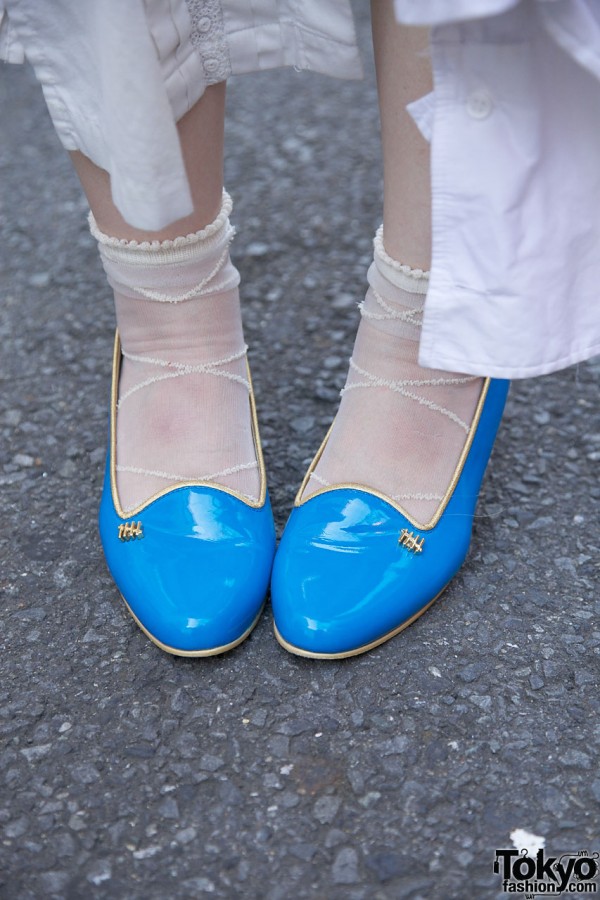 Click on any photo to enlarge it.