Candy Stripper Clown Top & Panama Boy Skirt
This cute girl is Matsuzaki, a 19-year-old specialty school student. Her shirt from Candy Stripper is printed with a clown motif and she's wearing a handmade plastic necklace with a large matching clown pendant. Her stonewashed denim skirt is from Panama Boy.
Matsuzaki is wearing red socks with lace trim and platform sneakers from Nadia. Her accessories include a red leather belt with a heart buckle and a bright bow in her hair. She's also wearing one heart earring. Her pink bag is from Betty's Blue.
Matsuzaki's favorite shop is Candy Stripper. She likes the music of AKB48 and Yuki.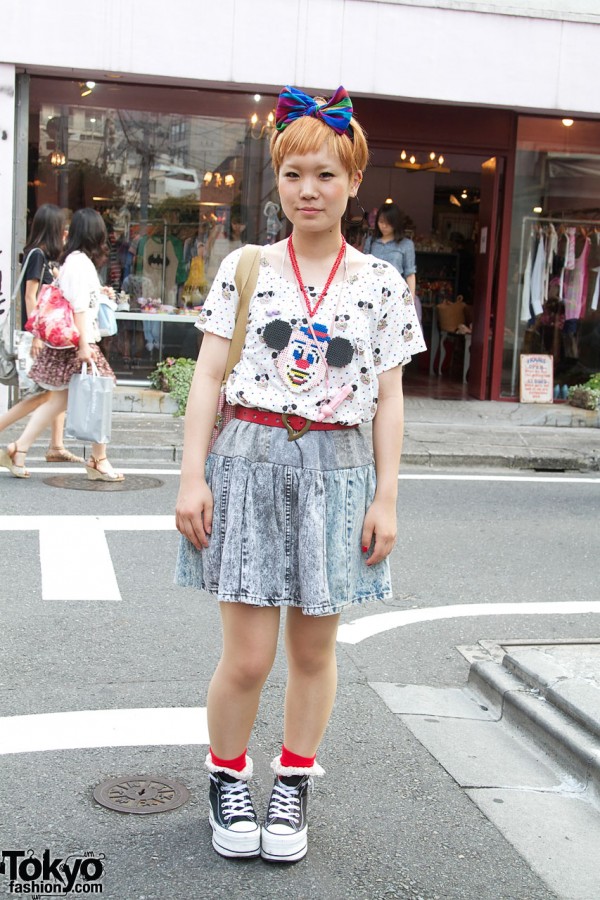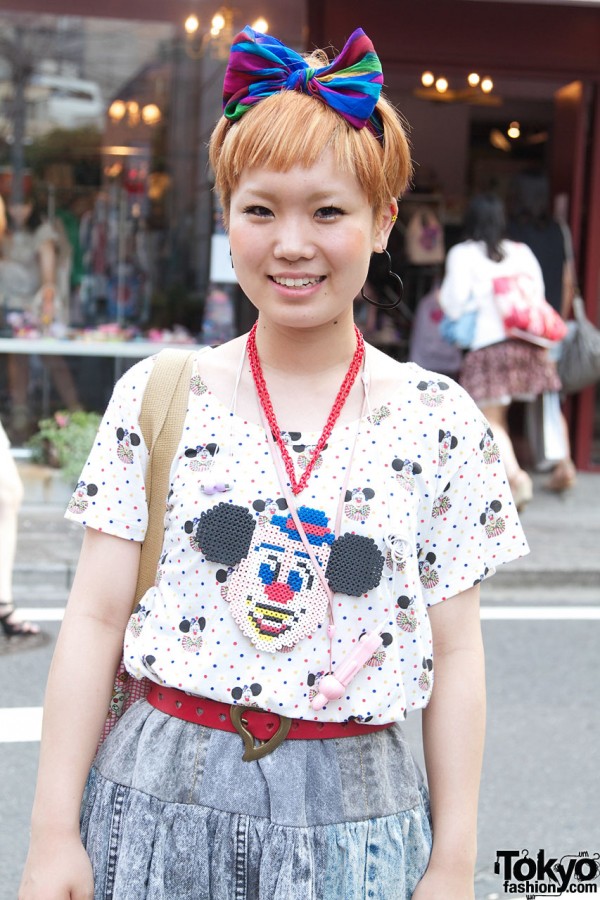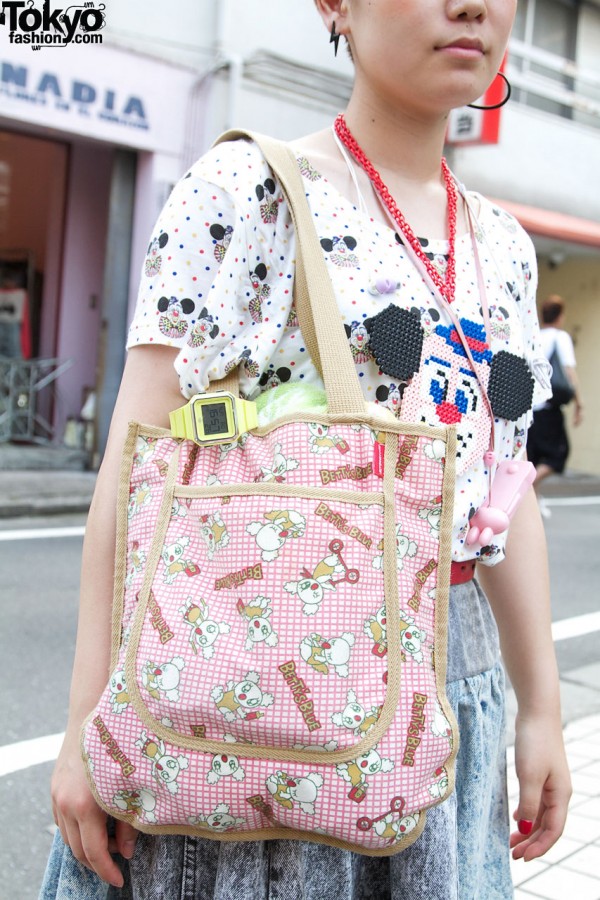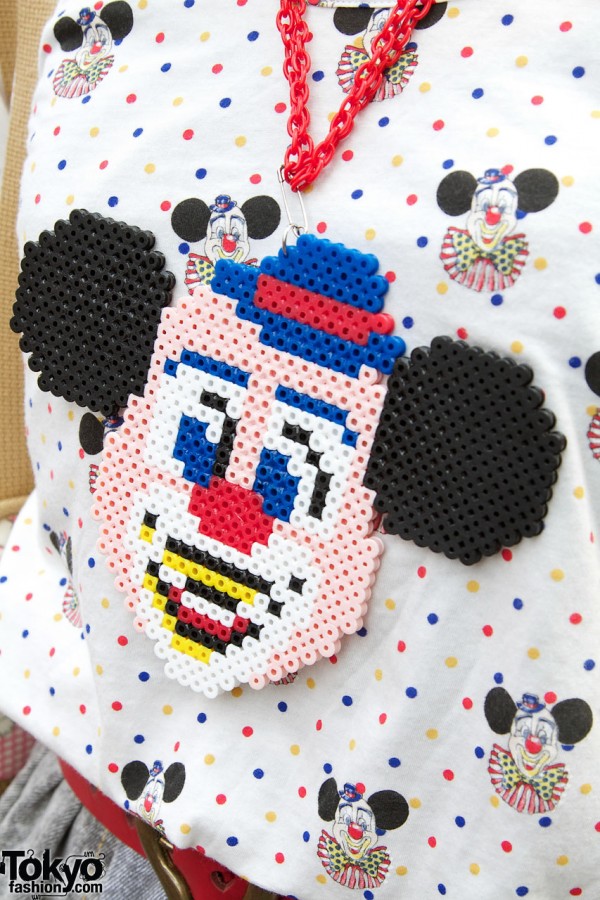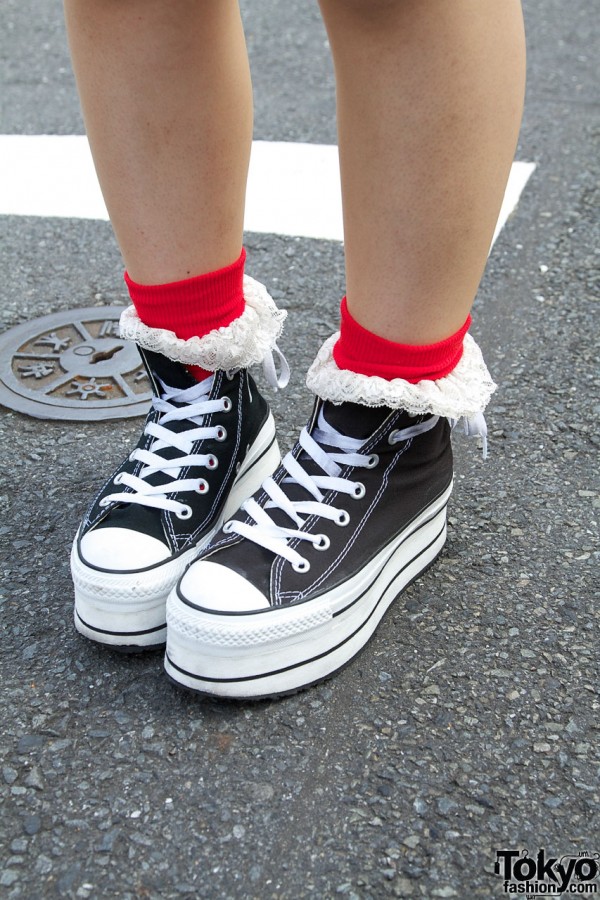 Click on any photo to enlarge it.