Candy Stripper Fan in Overalls & Pink Beret
This cute college student with a fuchsia beret is 20-year-old Chiba. She's wearing Candy Stripper overalls that are printed cartoon characters over a resale t-shirt. Her heart-print bag and cute polka dot shoes are also from Candy Stripper and her black cardigan is from Lydia.
Chiba told us her favorite shops are Candy Stripper, SOL and Nadia. We asked about her favorite music and the answer was Yuki and Kaela Kimura.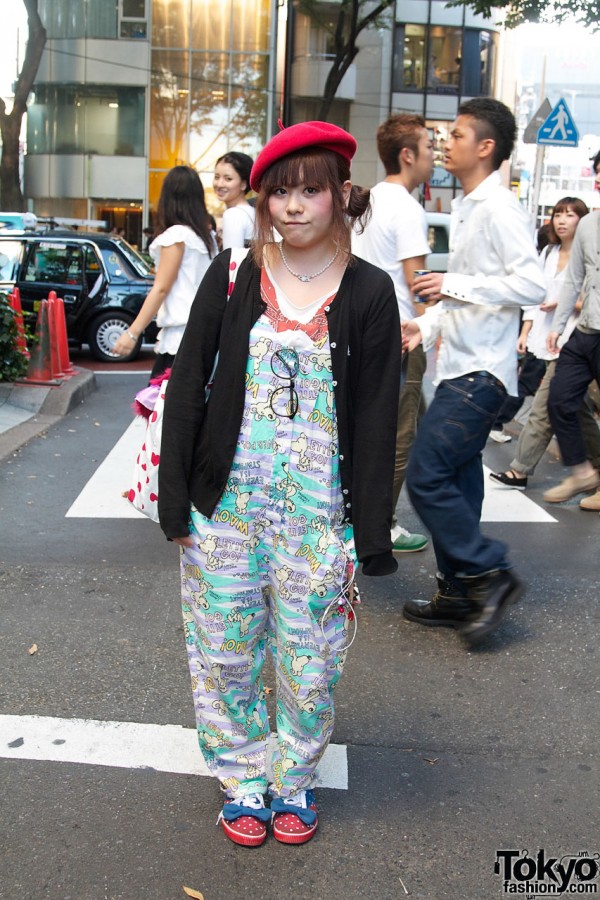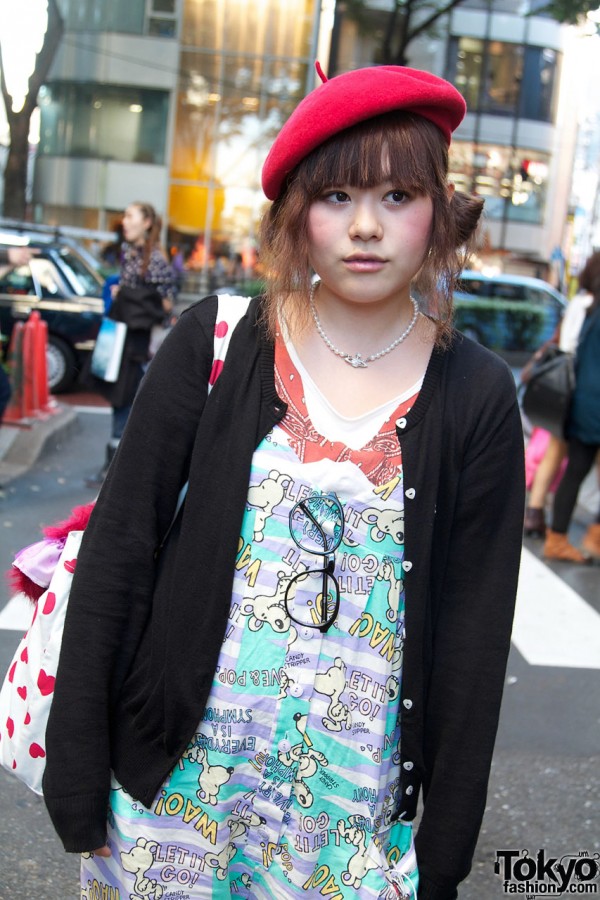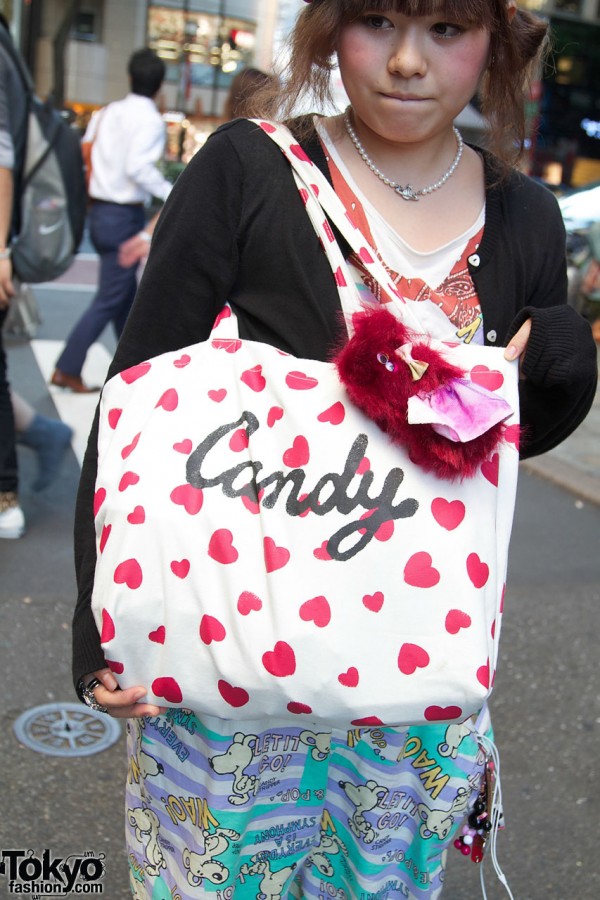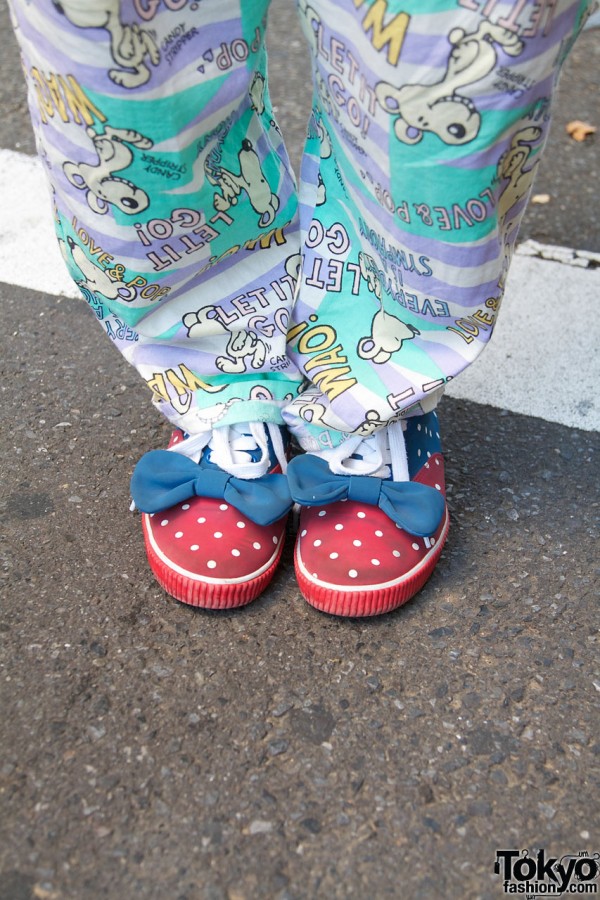 Click on any photo to enlarge it.