Carlo Pignatelli Designer Style in Harajuku
This stylish gentleman is Masahiro Tsugawa, fashion director Italian designer Carlo Pignatelli. We admired his fashion sense when we met him in Harajuku. He's wearing cropped black pants from Nike with a full white shirt. His leather zori sandals coordinate well with his cool leather bag.
Masahiro's favorite brand is Carlo Pignatelli. He enjoys the music of the Southern All Stars. If you read Japanese, you might want to visit his blog.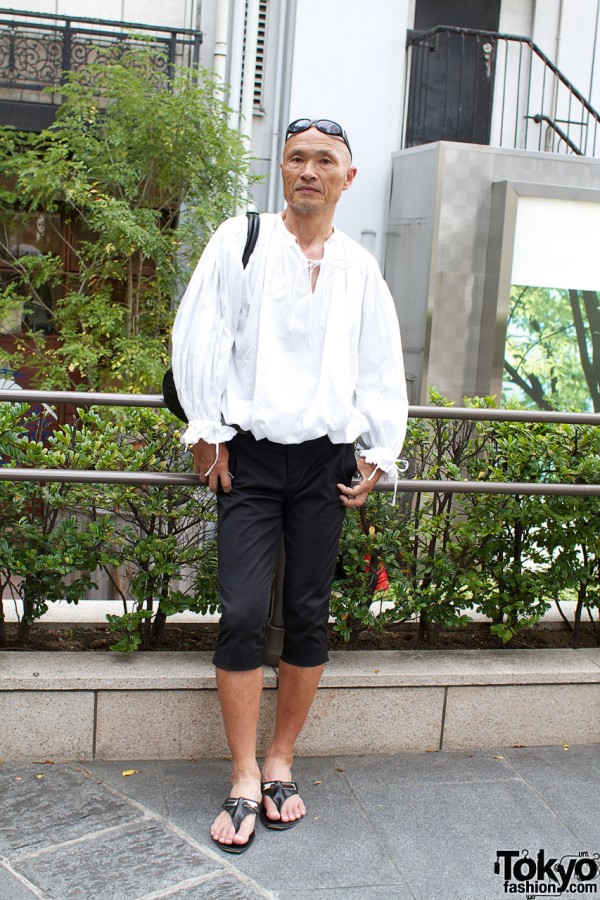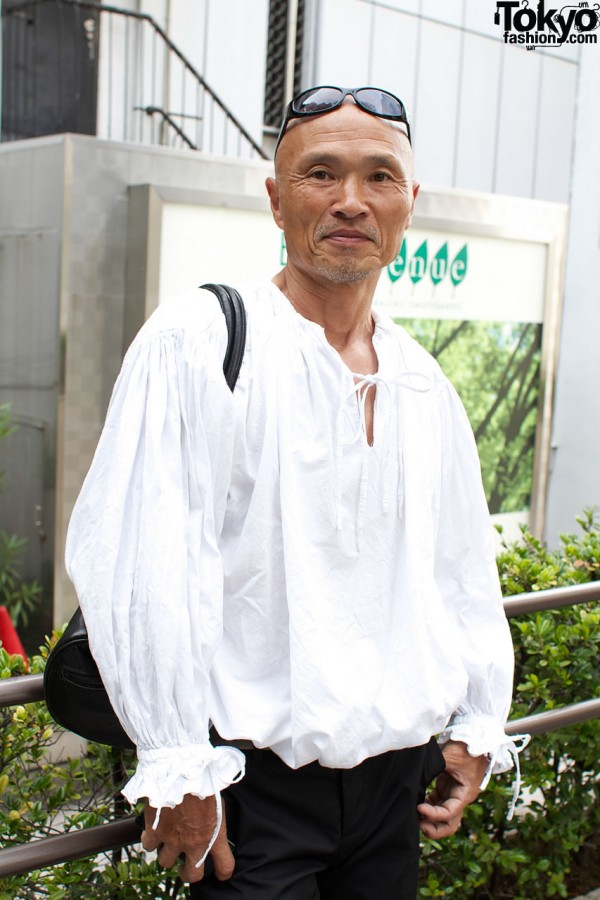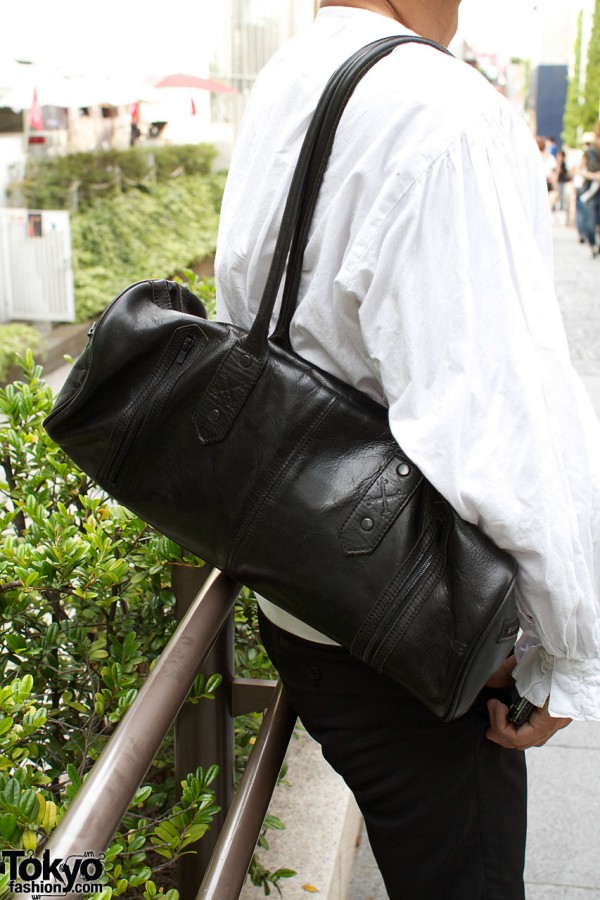 Click any photo to enlarge it.