Chanel, Dog & Handmade
Kouki is an 18-year-old-student with hair that is shaved on one side and long on the other. He's wearing a Chanel jacket from the Dog resale store. His outfit also consists of a long black slashed t-shirt, a black skirt, black tights and black boots from Dog.
Kouki's accessories, which are handmade, include a pin made from a coin purse, a necklace made from silver chains and hardware and two large plastic rings. His appliquéd fabric bag is also handmade.
When asked about his favorite designer, Kouki's answer was Shinya Yamaguchi. His favorite band is the pillows.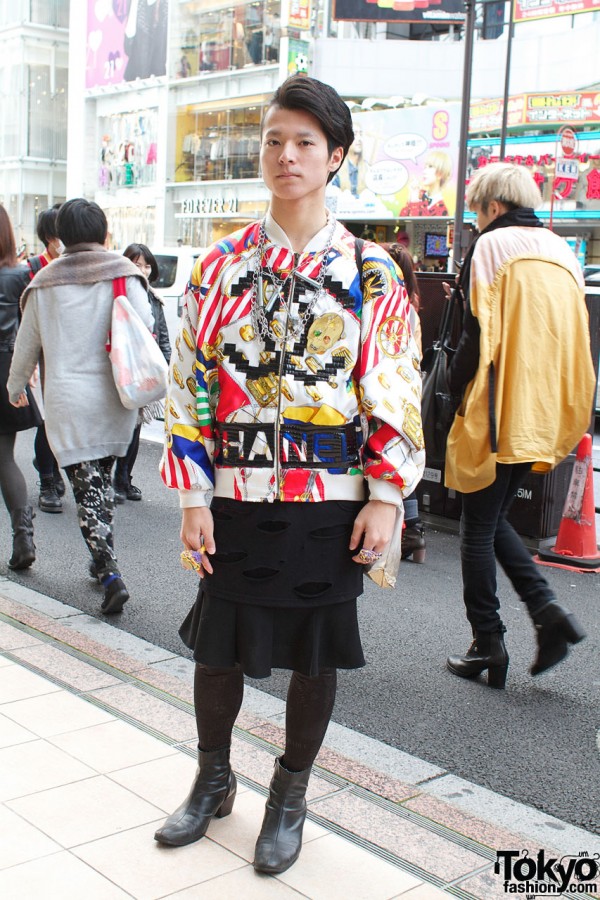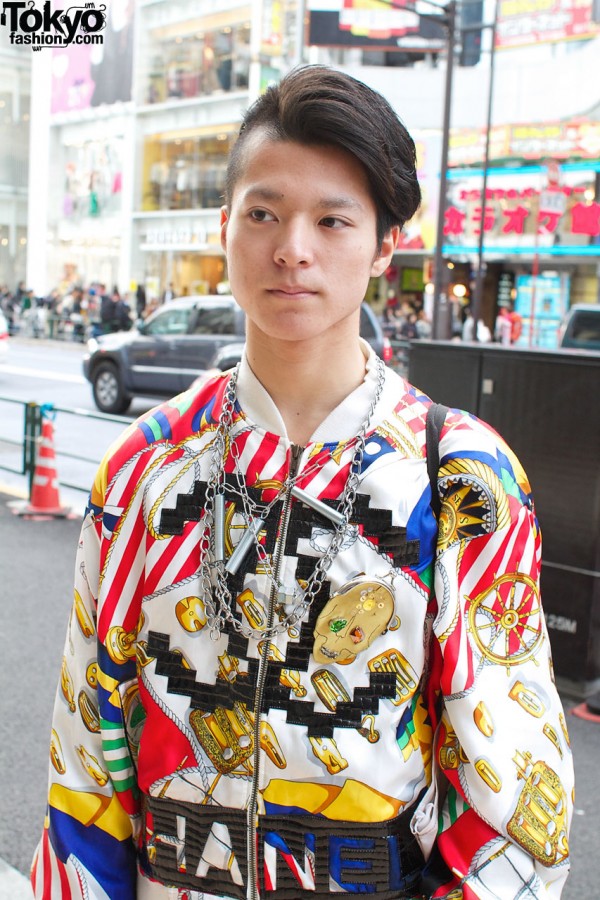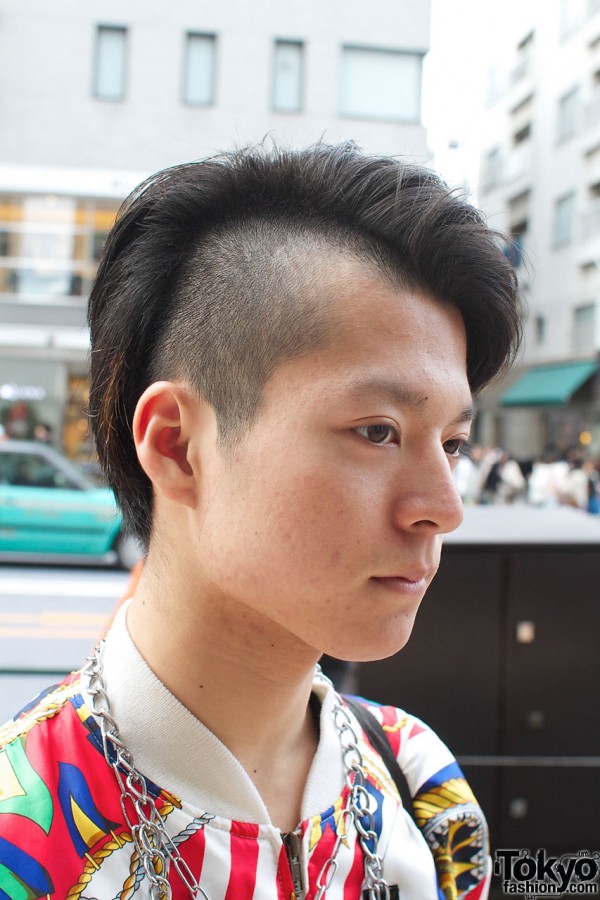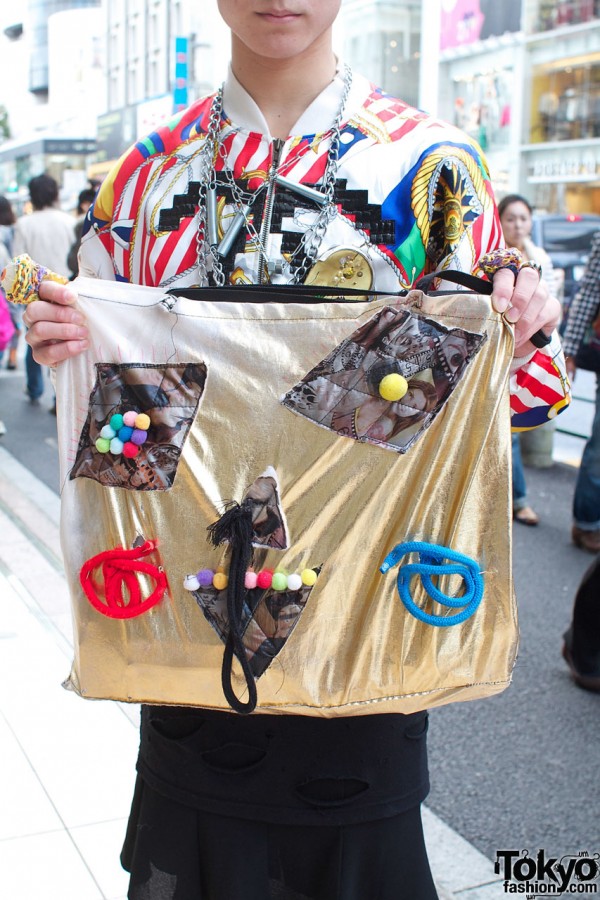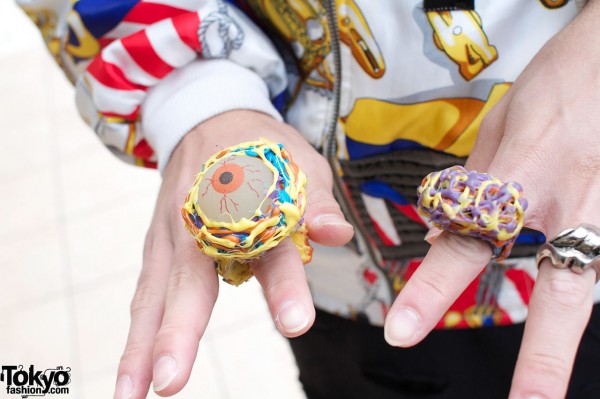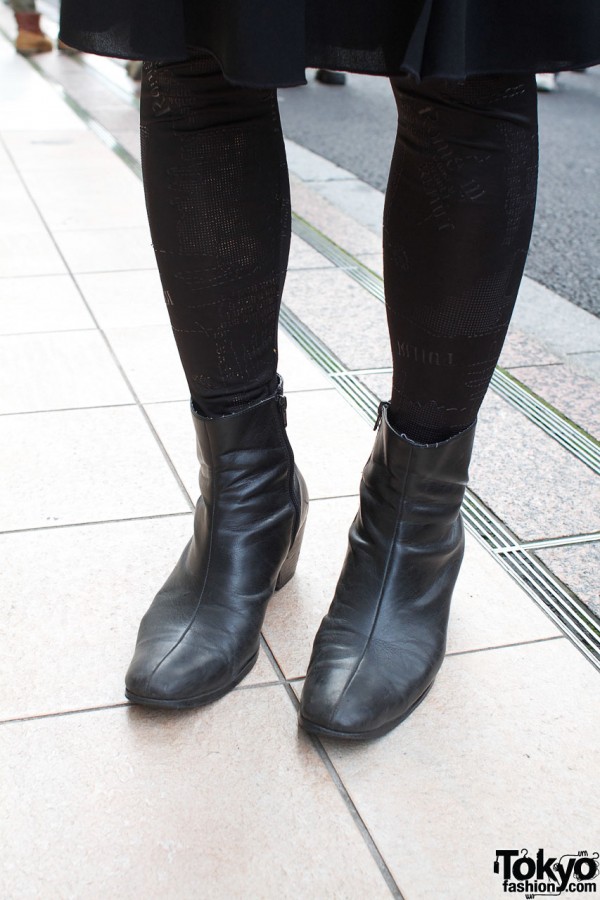 Click on any photo to enlarge it.