Chinatsu Wakatsuki Leopard Print Skirt in Harajuku
This cute 19-year-old Japanese college student was photographed in Harajuku. She's wearing a cute lightened hairstyle with bangs, a hair bun, and some curls. Her outfit consists of a pair of furry ear muffs, a double-breasted jacket with a furry collar, a red top, a leopard print skirt from WC by Chinatsu Wakatsuki, sparkling tights, and boots from Fi.n.t. Her accessories include a brown leather purse and a plush teddy bear phone charm that says "I Love Okinawa". She told us that her favorite fashion brand is Crystal Ball, and that her favorite band is Capsule.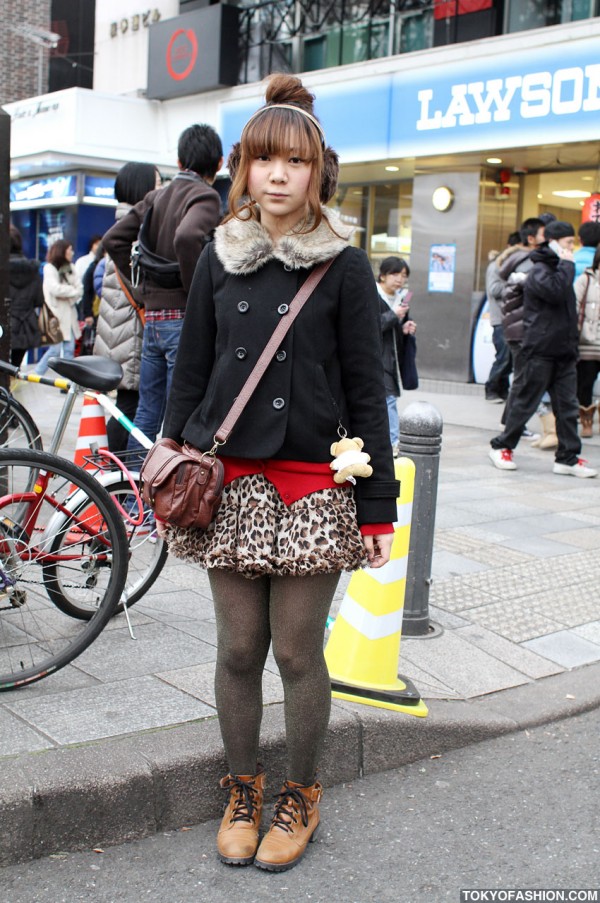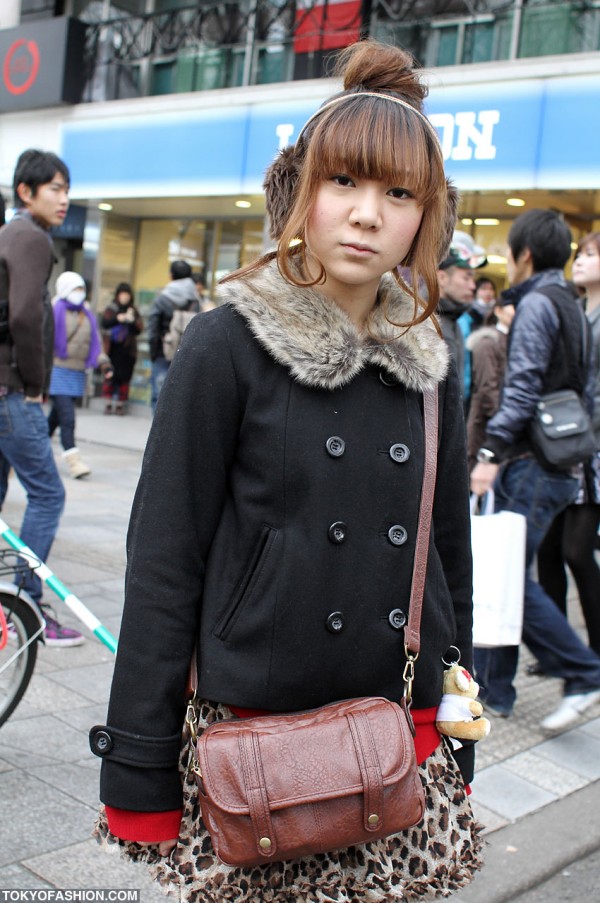 Click either of the pictures to enlarge them.