Christopher Nemeth Style on Cat Street in Harajuku
This cool 19-year-old Japanese guy was photographed on Cat Street in Harajuku. He told us that most of the outfit he's wearing – a long white circle pattern coat over several layers of black tops, black skinny pants, and gold boots – are by fashion designer Christopher Nemeth. Nemeth has a famous shop in Harajuku, and we see his menswear designs on the streets here fairly often. Besides Nemeth, this guy said that his favorite shop is "Haito", which we're pretty sure means the Haight & Ashbury boutique in Shimokitazawa.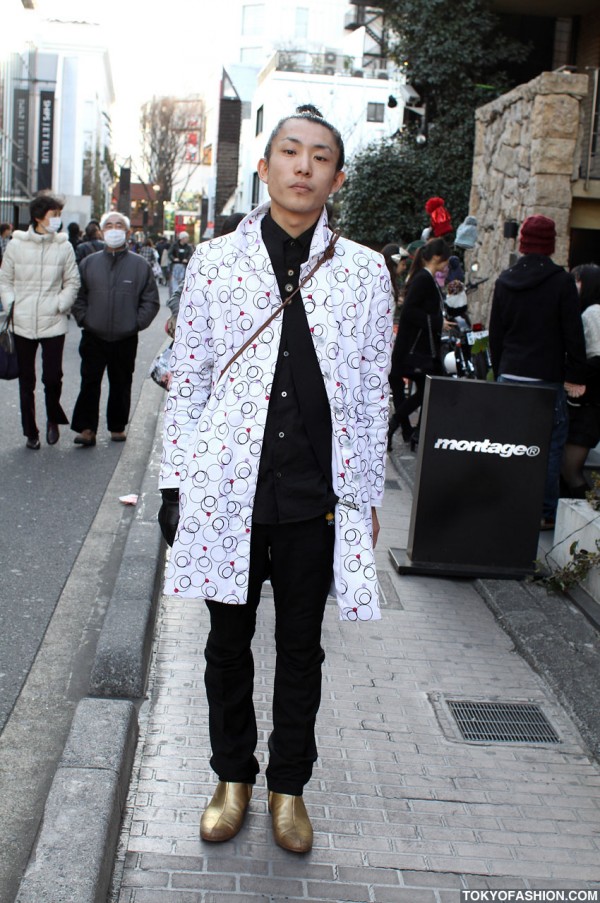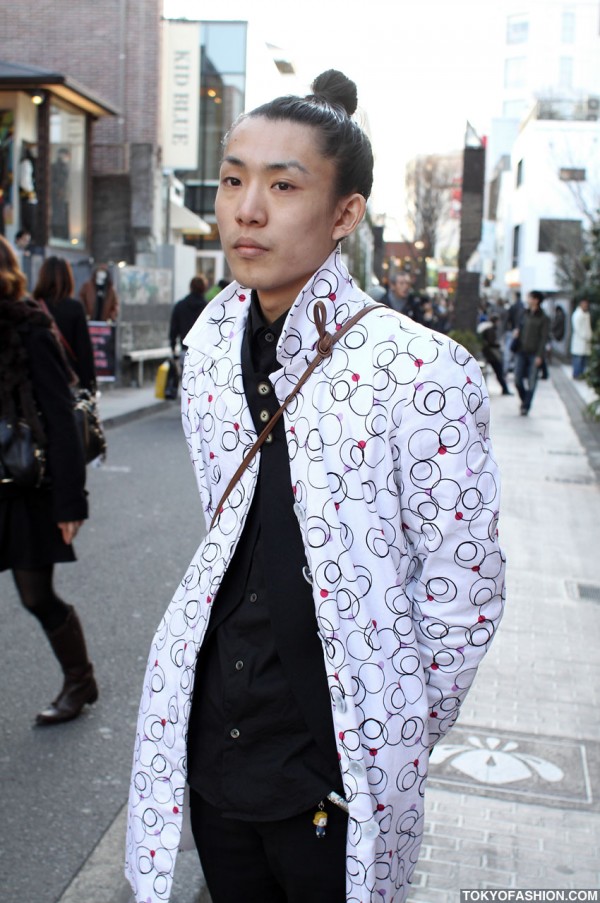 Click either photo to enlarge it.