Climbing Roses Tights & Dr. Martens Loafers
This cute girl with her hair in a ponytail and wispy tendrils is Tsumire, a 19-year-old college student. Her outfit includes a short tie-dyed dress and a parka with a fleece collar. She's also wearing white tights with roses climbing up her legs and tasseled loafers from Dr. Martens.
Tsumire's accessories include a necklace from RNA Media, cool sunglasses and a scarf tied in her hair. She's carrying a Walker bag. When we asked about her favorite brand she told us it's RNA.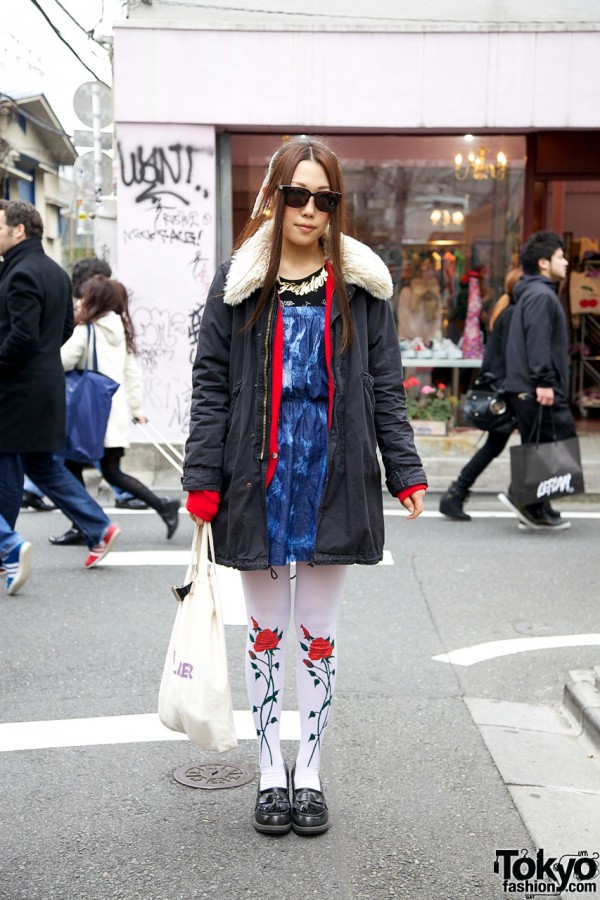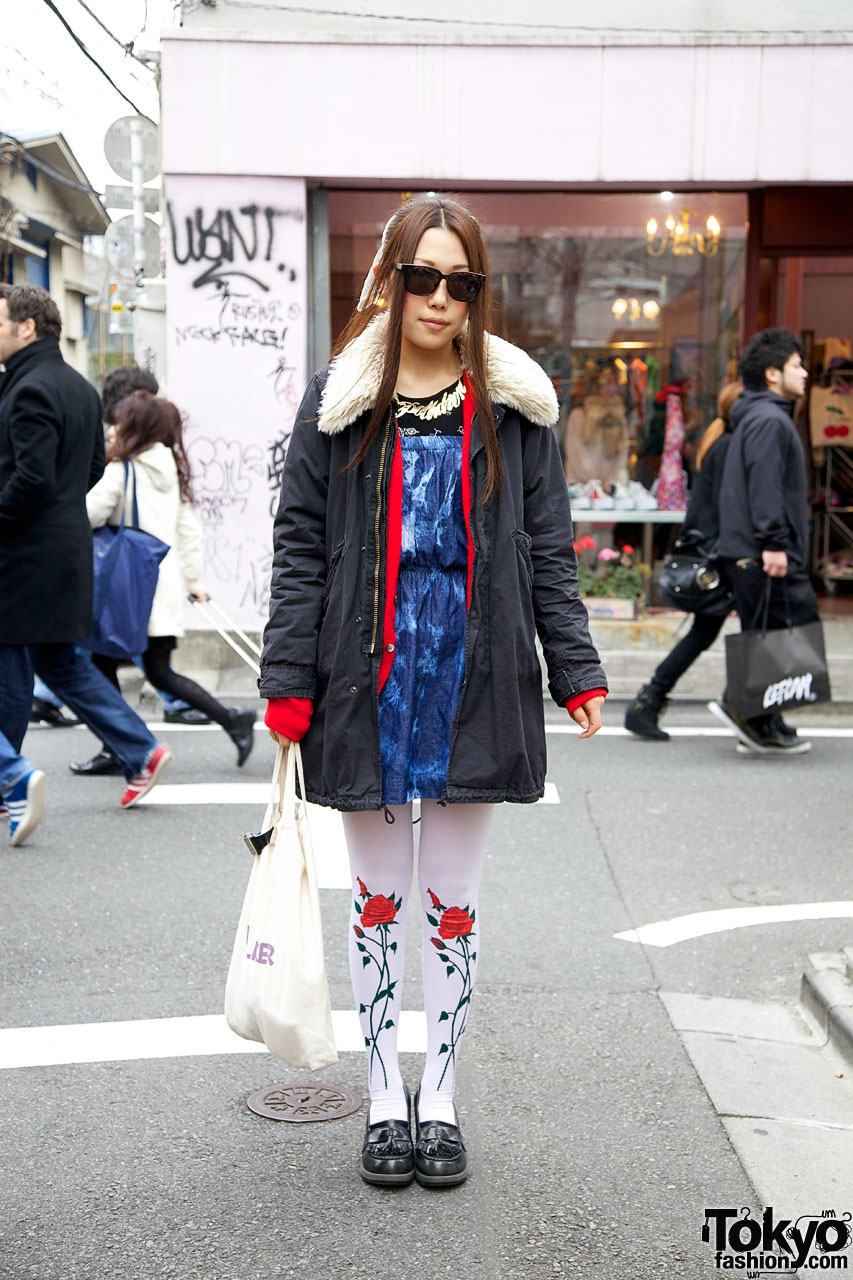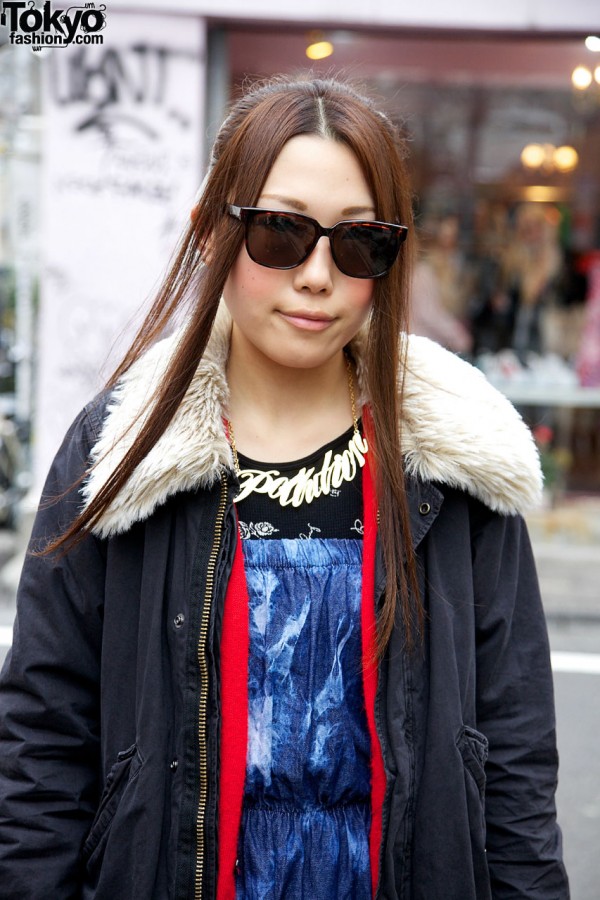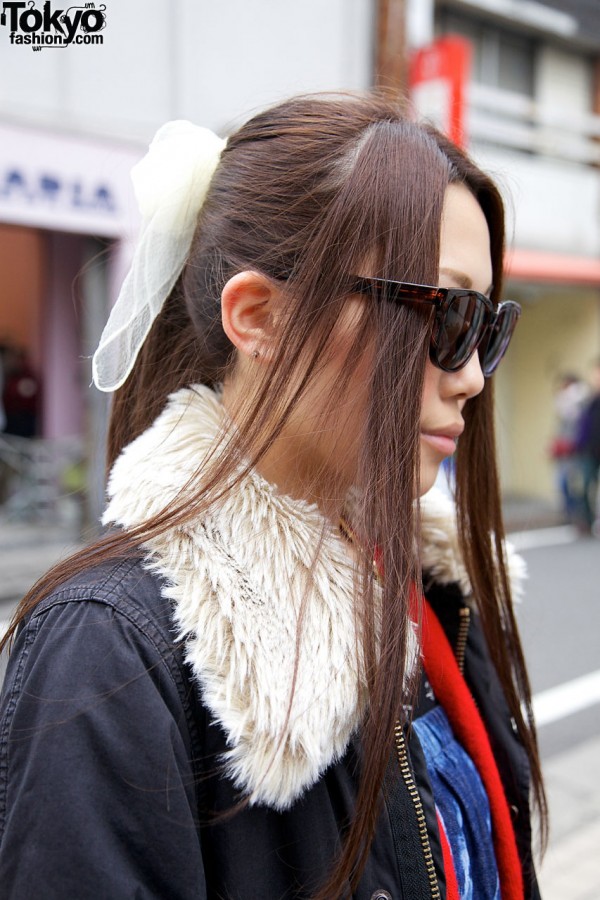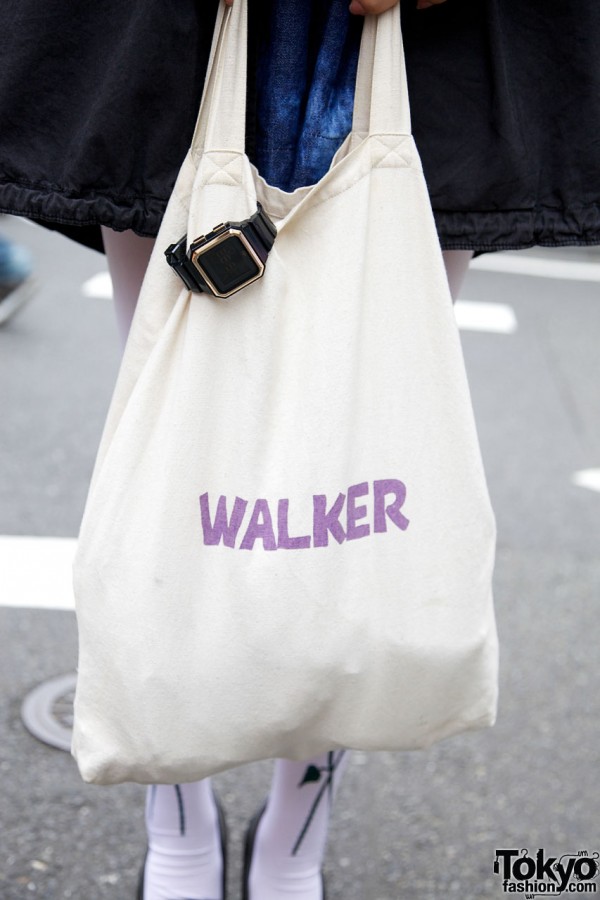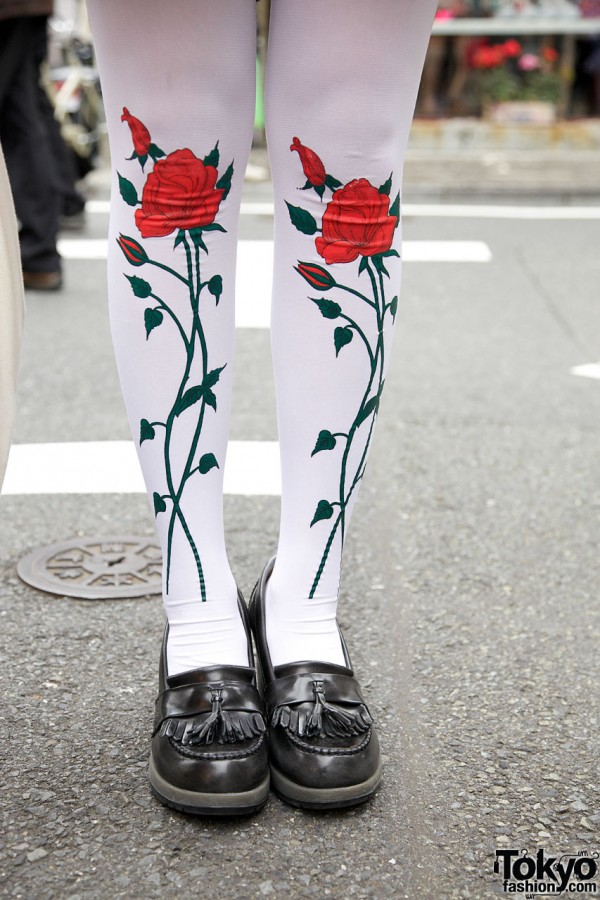 Click on any photo to enlarge it.