CoCoLuLu Fashion Girl in Harajuku
Tokyo street style photo taken in Harajuku.
This friendly girl who posed for this photo on Cat Street in Harajuku. She is wearing CoCoLuLu brand clothing pretty much from head to toe. You can see the text "Co and Lu" on several items of her clothing. Co and Lu is the parent company of the popular Shibuya 109 based Japanese fashion brand CoCoLuLu. This girl is wearing one strap CoCoLuLu overalls over one of the brand's t-shirts, a CoCoLuLu baseball cap that says "Rosy", and a pair of brightly colored Co and Lu sneakers. She is also wearing a cute bracelet and a necklace with large colorful beads and tiny sunglasses attached to it.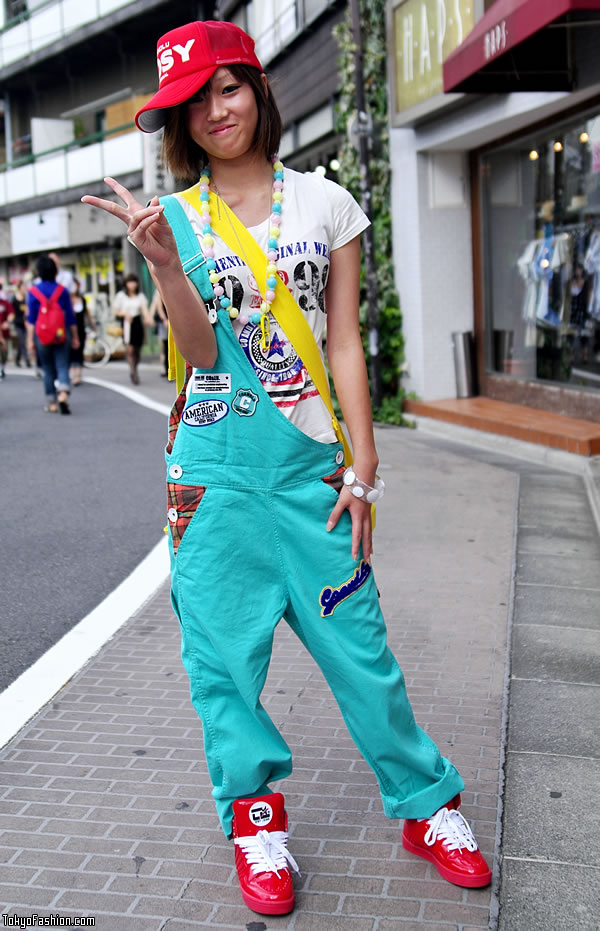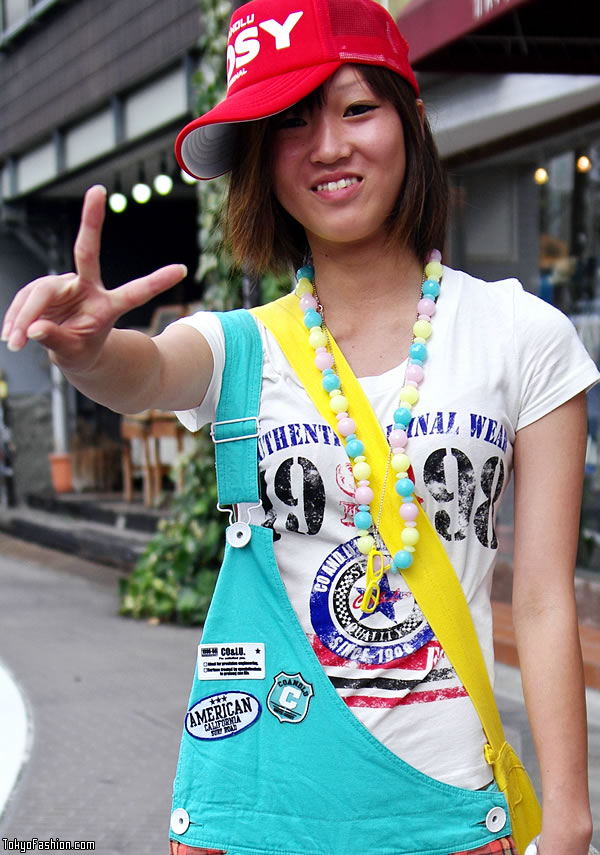 You can click the top picture to see a higher quality version.