Comme des Garcons vs. Adidas x Jeremy Scott
Kotaro is another cool guy we met in Harajuku. He's wearing Commes des Garcons Black drop crotch pants (sarueru in Japan) with a black graphic t-shirt from Phenomenon. He also has a Phenomenon backpack. His denim vest is festooned with pop art buttons.
Katoro's yellow shoes are from Adidas x Jeremy Scott. His accessories include trendy sunglasses, a necklace made from what looks like drink lids from Super and a metal wristband. His one-of-a-kind hat, which has a spiked spine, is from Curione.
Kotaro told us his favorite music is by Maximum the Hormone and Shakalabbits. His favorite brands are Phenomenon and Comme des Garcons.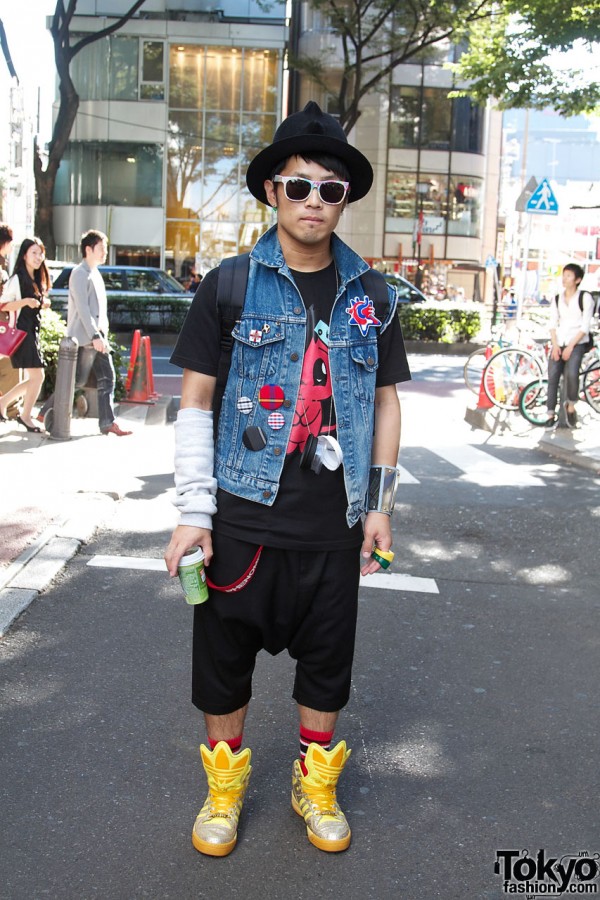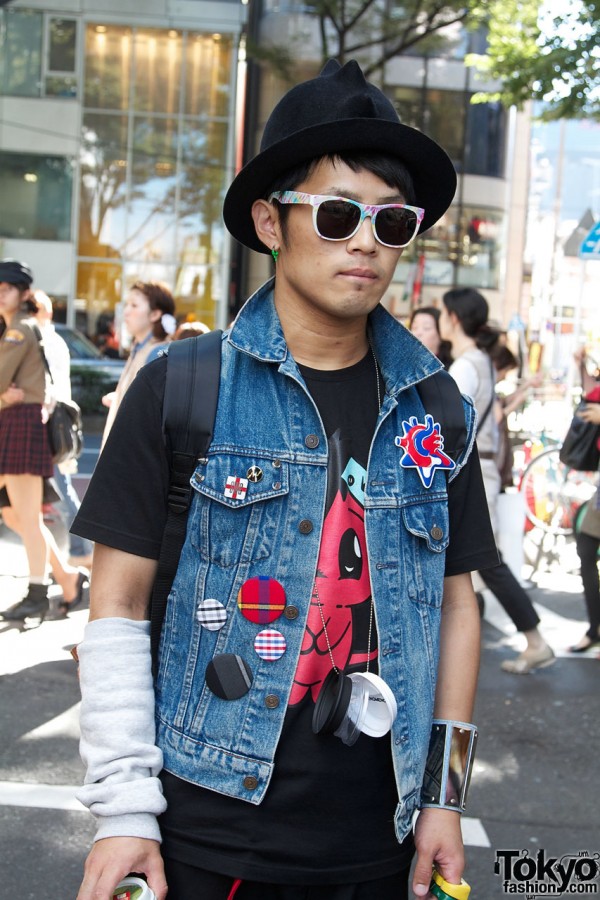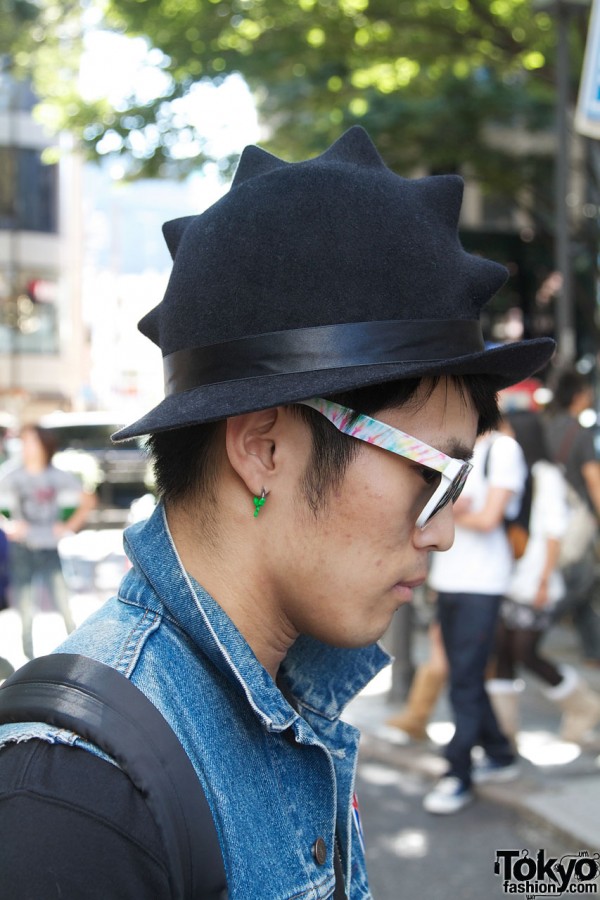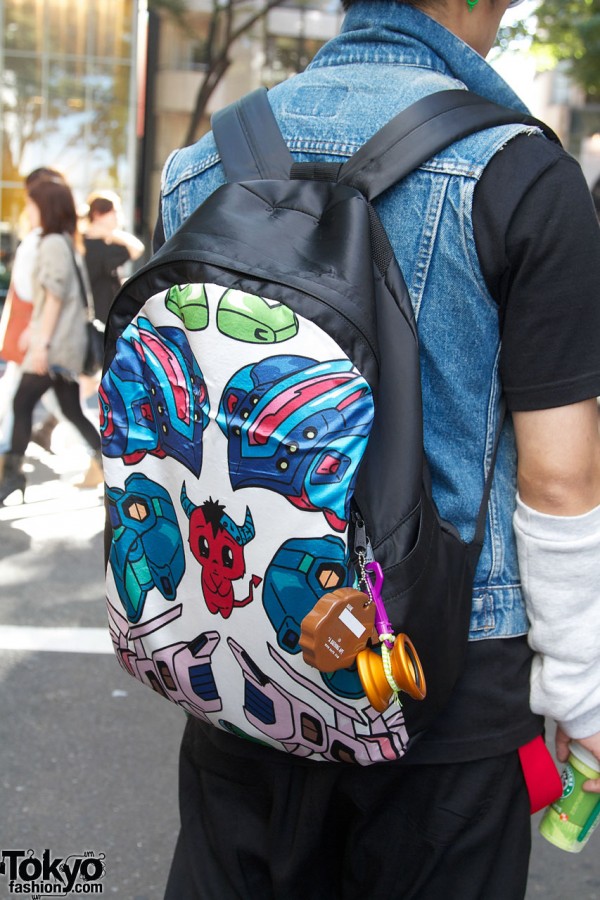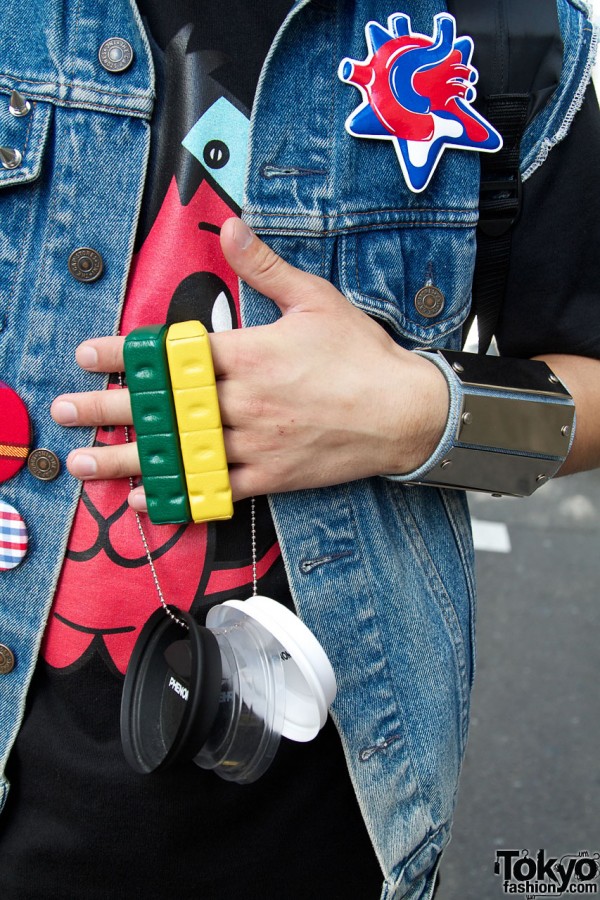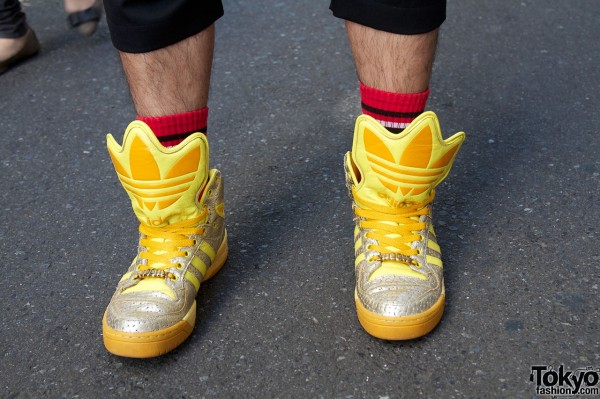 Click on any photo to enlarge it.