Comme des Garcons vs. Sailor Moon & Southpaw
This is another interesting couple that we met in Harajuku. The cute blonde girl on the right told us her name is [email protected] She's a 19-year-old Vantan employee. Her pink sweater and layered ruffled skirt are handmade remakes. Her shoes from Southpaw are white sneakers with pink laces and narrow pink ruffles.
[email protected]'s accessories from Desperate and other shops include a fur around her neck and a stuffed animal wrapped with a large chain. She's carrying a fabric tote bag from ADD and a small purse from Sailor Moon.
The guy on the left dressed in black with large black-framed glasses is Aoken, a 25-year-old company employee. His cotton shirt and pants are from Comme des Garcons and his hoodie is from Junya Watanable. His cool sneakers are Bernhard Wilhelm x Camper.
Aoken is wearing a bright graphic print backpack from KTZ. Accessories from Yoshiko Creation include a silver pendant and a silver and gold ring. His watch is by Marc Jacobs.
We asked [email protected] about her favorite fashion venues and the answer was The Virgin Mary, Wagado and Spank! She also told us her favorite music is anisong and her favorite bands are Dir En Grey and L'arc en Ciel.
Aoken's favorite designer brands are Jeremy Scott and Bernhard Willhelm. His favorite music genre is mellowcore and his favorite band is Wrong Scale.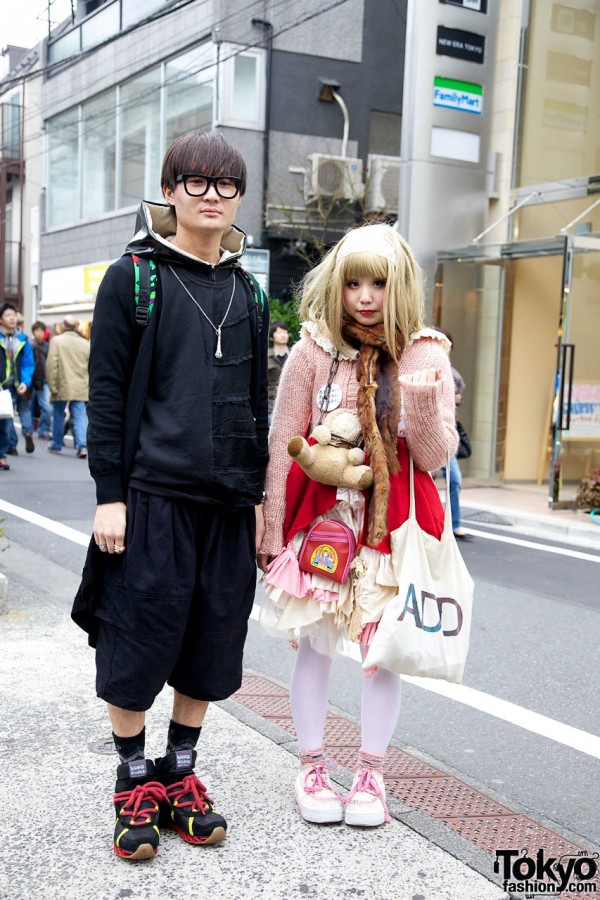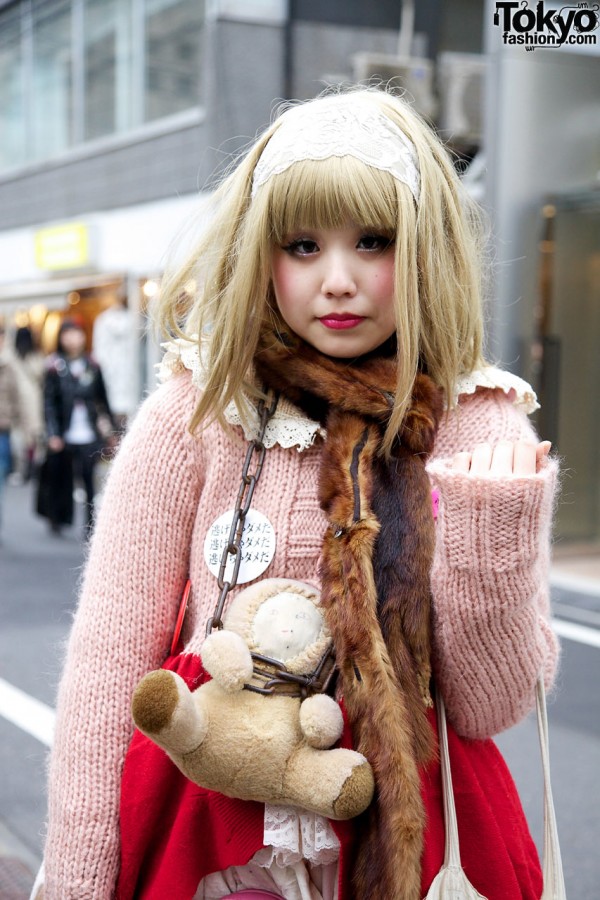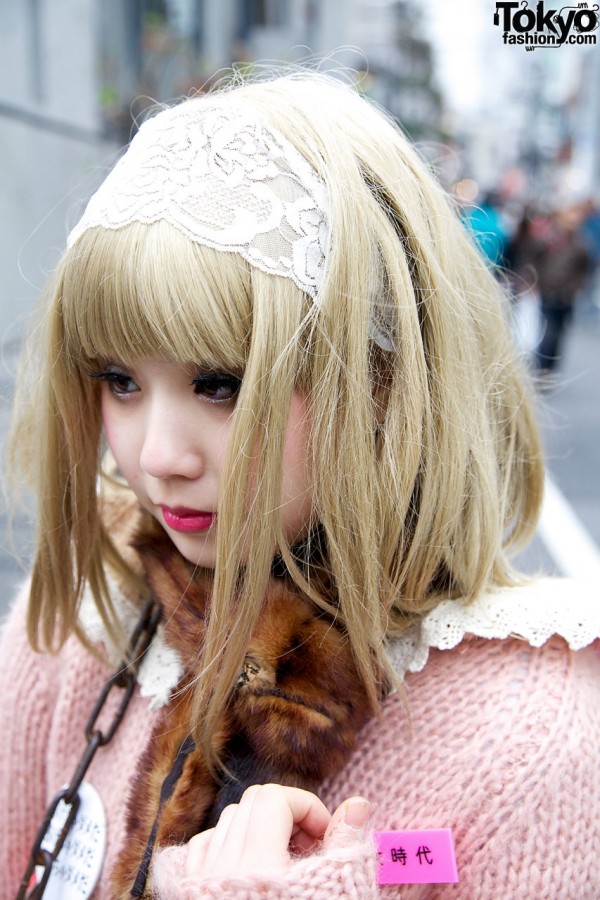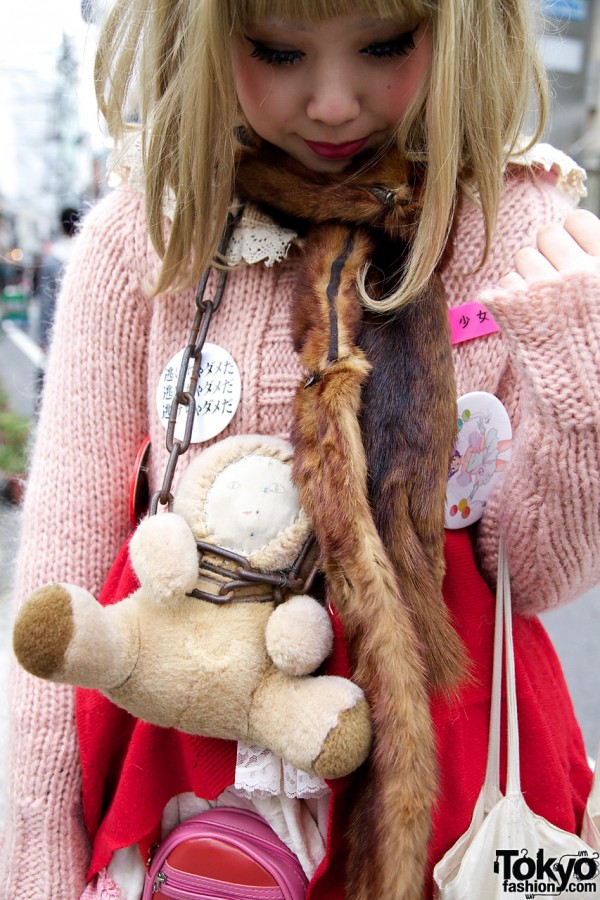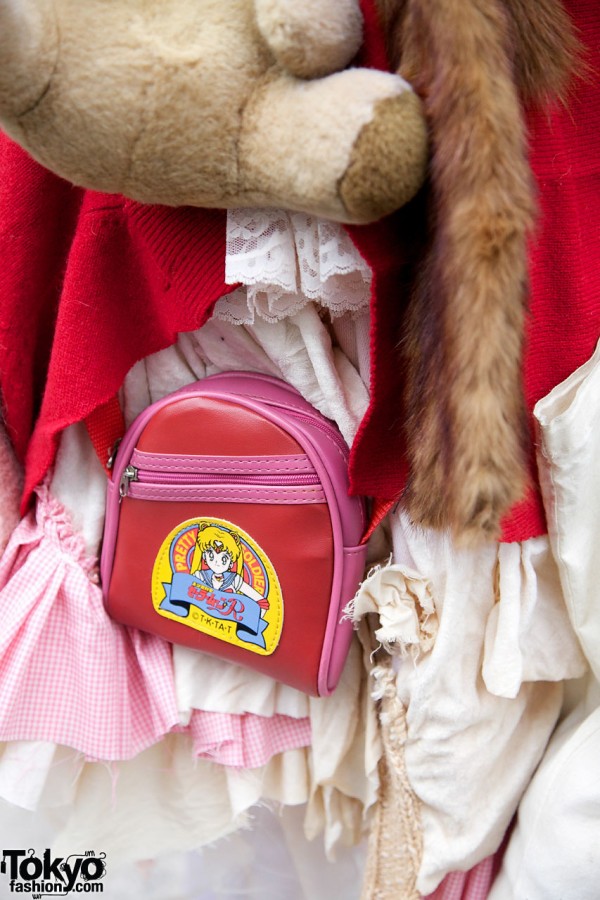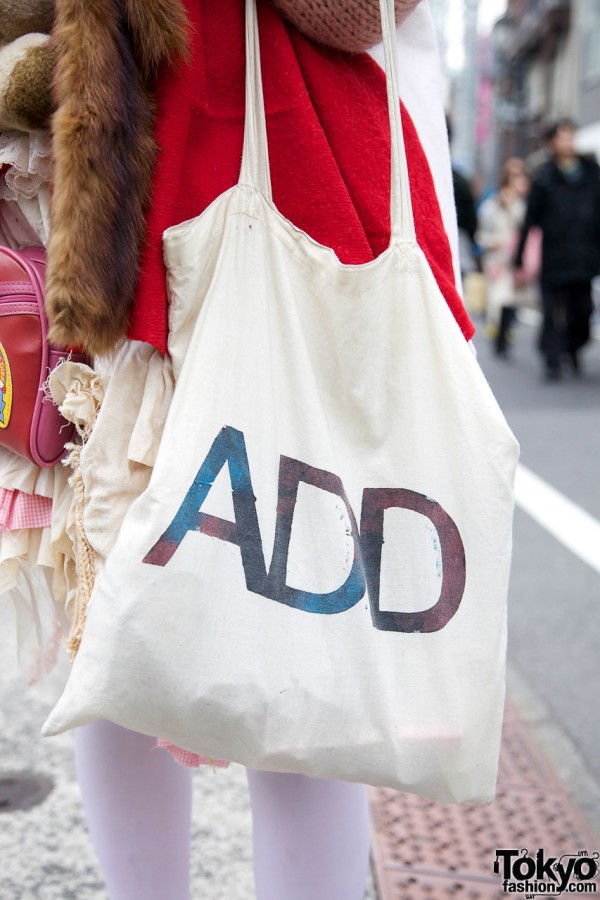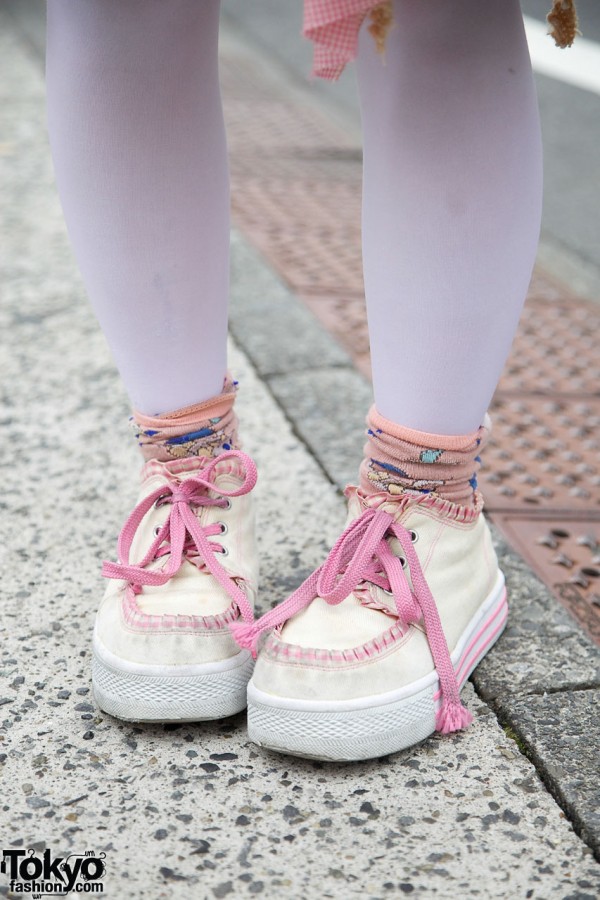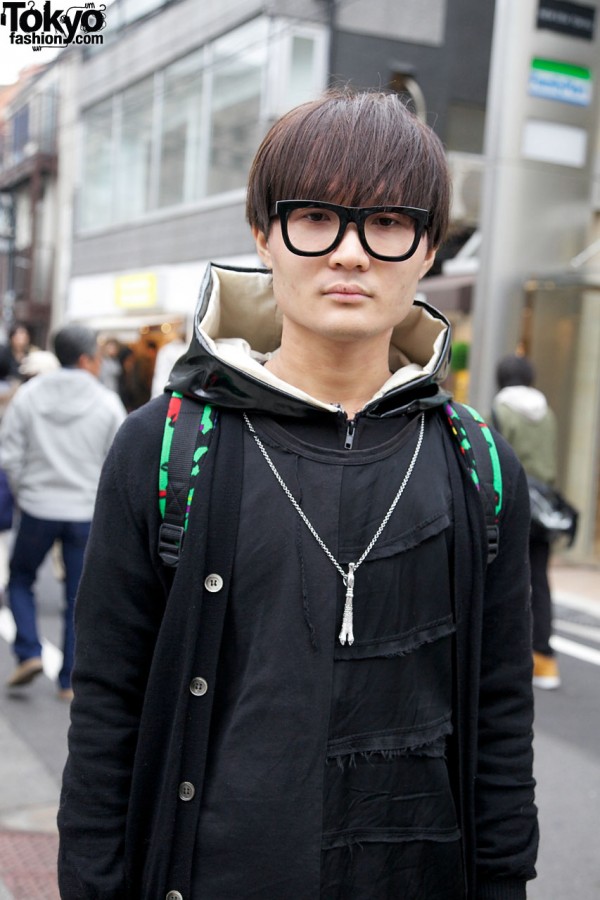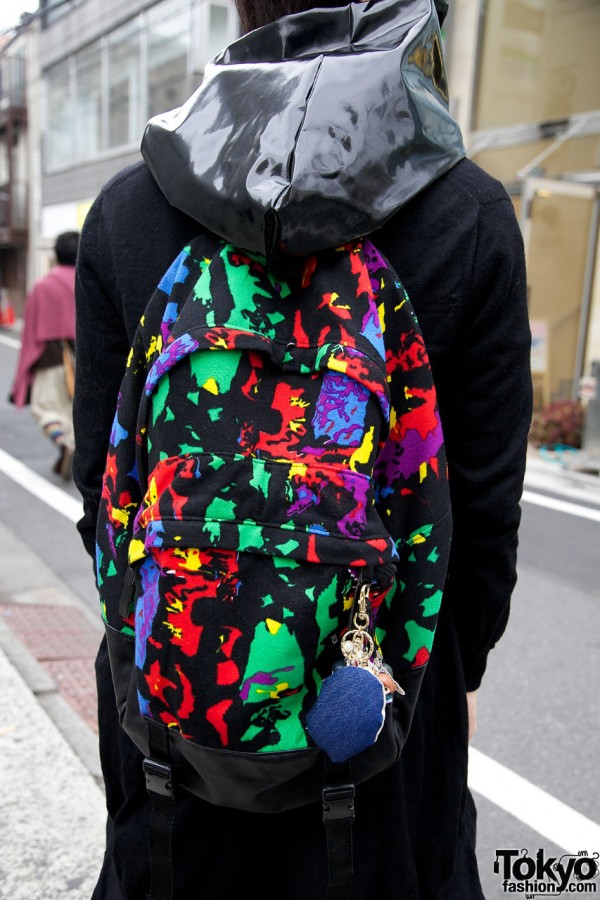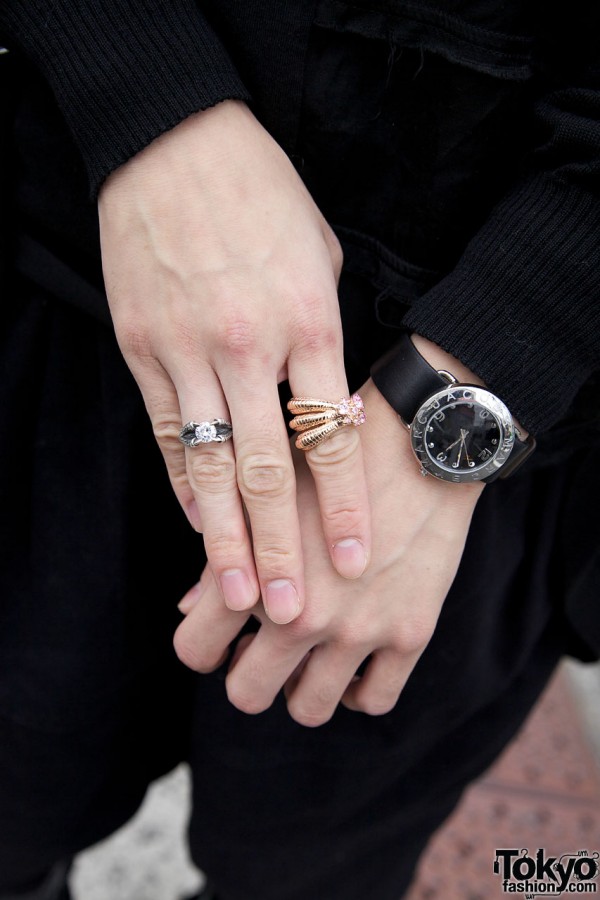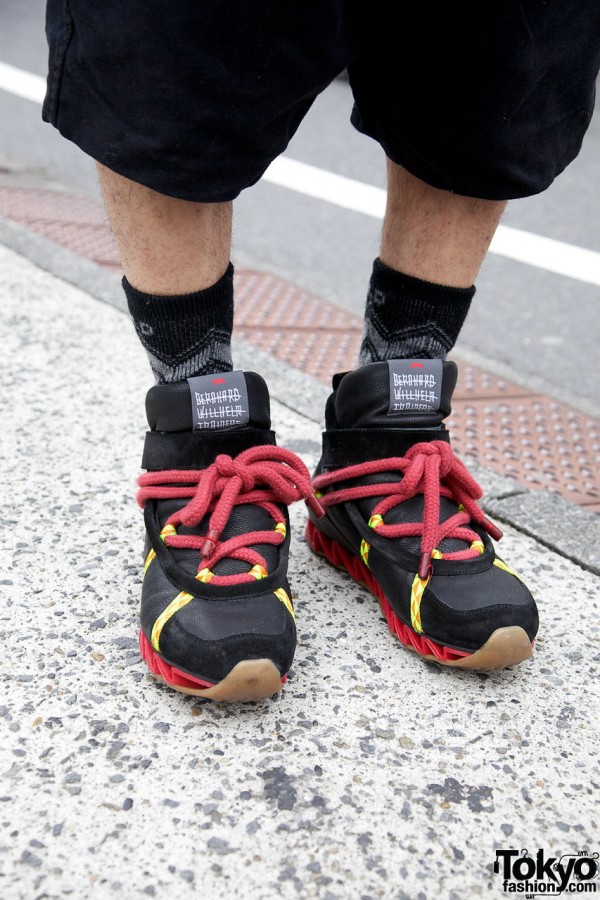 Click on any photo to enlarge it.